Taiwan launches new 1990 hotline service for foreign nationals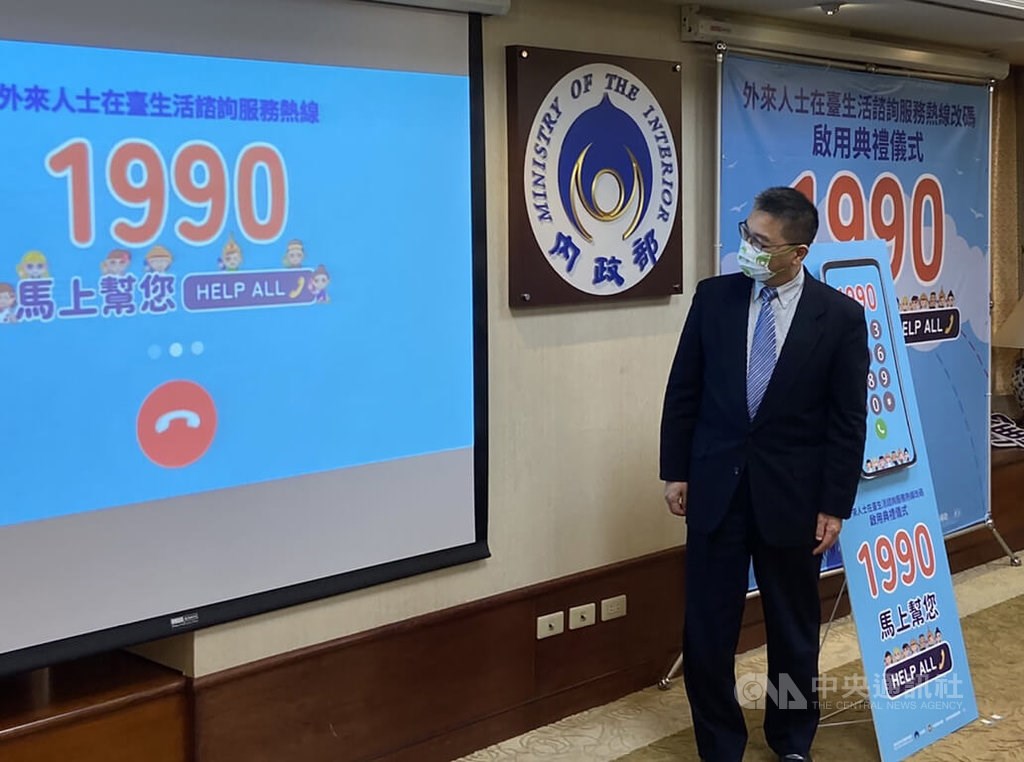 Taipei, March 2 (CNA) Taiwan on Wednesday launched a new 1990 hotline to offer consultation services in seven languages to foreign nationals living in the country, according to the Ministry of the Interior (MOI).
The hotline will be used concurrently with the existing toll free 0800-024111 hotline, both providing the same service until the end of June, Interior Minister Hsu Kuo-yung (徐國勇) said at a ceremony launching the new toll free phone number.
The ministry set up the 0800-024111 hotline providing foreign nationals in Taiwan with advisory services in 2005. It will be replaced by the 1990 hotline starting July 1.
The MOI decided to adopt the new 1990 hotline because it is easier to remember, according to Hsu.
The new 1990 service is in seven languages, with Mandarin, English, and Japanese services to be available around the clock, while Thai, Vietnamese, Indonesian, and Cambodian inquiries will be provided during business hours, Hsu added.
Deputy Executive Director of Thailand Trade and Economic Office Sunh Arunrugstichai said during the ceremony that as a foreigner in Taiwan, he believes the shortening of the phone number is a good thing.
The Thai office receives phone calls almost every day from its citizens inquiring about policies in Taiwan, he said, adding that after the new 1990 hotline goes online it will be easier to remember and give them access to detailed information.
Meanwhile, Freddie Höglund, CEO of the European Chamber of Commerce Taiwan, said he was thankful that the MOI picked this number, "I will not forget it; 1990 is the year I came to Taiwan," he added.
Given Taiwan's low birth rate and its aging population, it is important for the country to provide a more convenient living environment to attract foreigners, he added.