CORONAVIRUS
/
Taiwan reports 68 new COVID-19 cases, including 23 domestic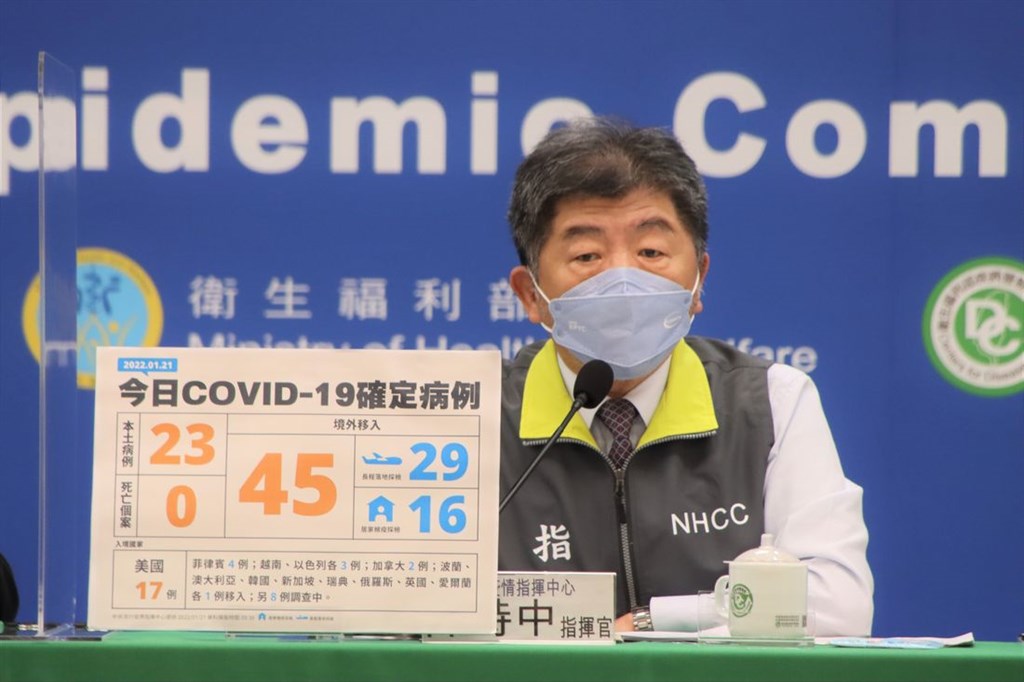 Update: Local COVID-19 cases surge to new high in latest outbreak
Taipei, Jan. 21 (CNA) Taiwan confirmed 68 new cases of COVID-19 on Friday, consisting of 23 domestic cases and 45 imported cases, with no deaths from the disease, according to the Central Epidemic Command Center (CECC).
Ten of the new domestic cases are related to a Kaohsiung family of three who were confirmed with the disease on Thursday.
Of the 23 new people infected domestically, 15 were fully vaccinated, two had received one vaccine jab, three had not gotten a single jab, and the status of the other three was still under investigation.
In addition to the domestic cases, Taiwan also reported 45 imported cases on Friday. The CECC did not release any information regarding the vaccination status of the imported cases.
To date, Taiwan has confirmed 18,109 COVID-19 cases since the pandemic began in early 2020, of which 14,772 were domestic infections.
With no deaths reported Friday, the number of confirmed COVID-19 deaths in the country remained at 851.
Related News
Jan. 21: Taiwan receives 16th Pfizer-BioNTech shipment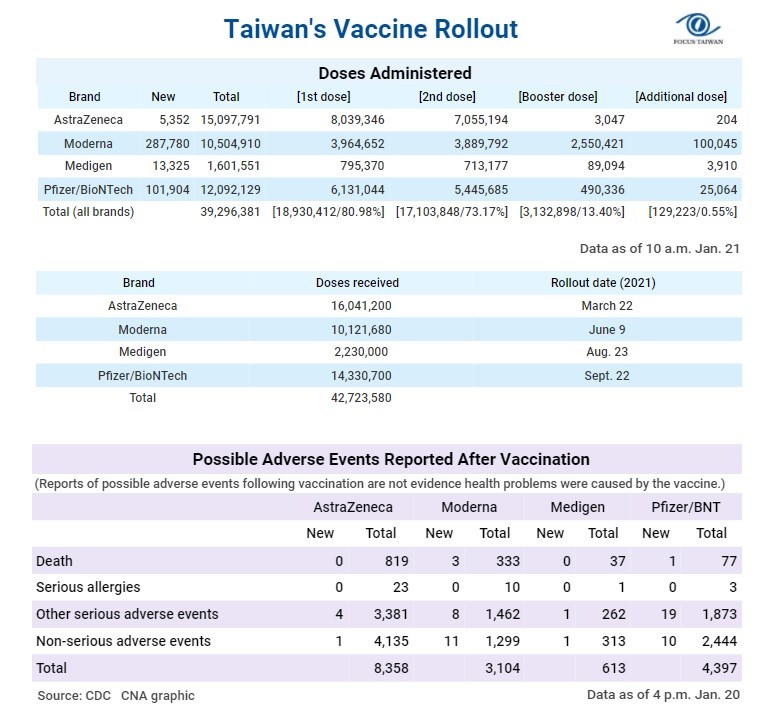 Recent cases
Jan. 20: Taiwan reports 37 new COVID-19 cases, including 13 domestic
Jan. 19: Taiwan reports 54 new COVID-19 cases, including 10 domestic
Jan. 18: Taiwan reports 17 local COVID-19 cases, with source of five unknown
Jan. 17: Taiwan reports 65 new COVID-19 cases, including 17 domestic
Jan. 16: Taiwan sees 10 new domestic cases, including 1 disease control staff
View All