Five receive jail sentences on charge of 'vote buying' for Han Kuo-yu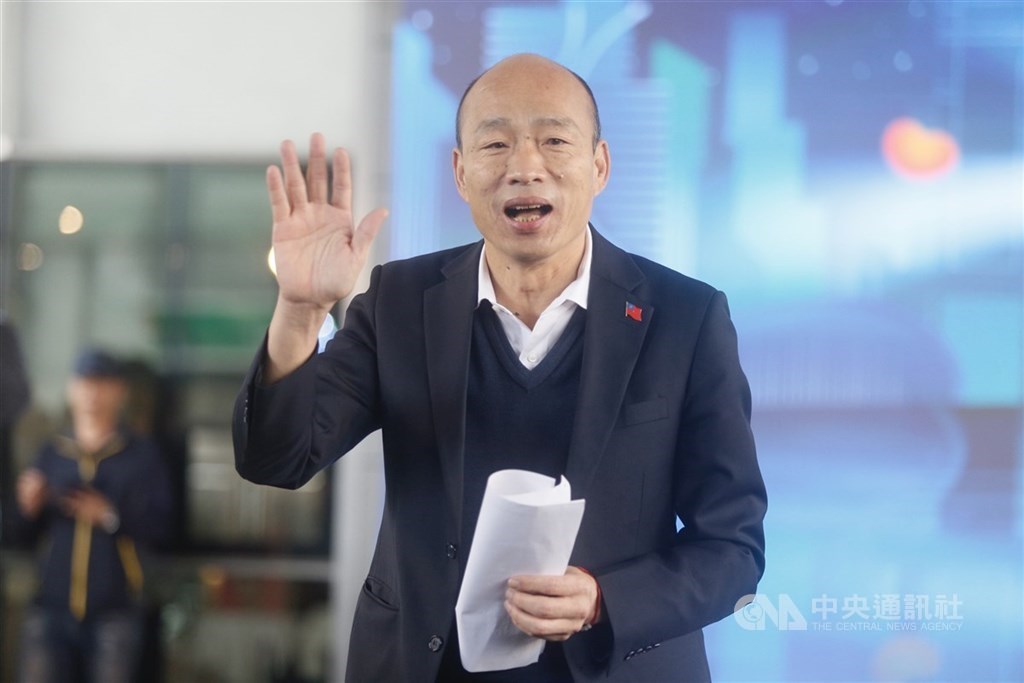 Taipei, Jan. 17 (CNA) Five of seven individuals indicted on charges of using Chinese government money to encourage Taiwan nationals to return home and vote for Han Kuo-yu (韓國瑜) during his presidential bid in January 2020, were sentenced by Taipei District Court on Monday to jail terms ranging from 20 to 46 months.
Among those found guilty, Lin Huai (林懷), chairman of a Taiwanese business association in Changsha, China's Hunan Province, received a 46-month prison term and has been deprived of his civic rights for four years for breaching the election and recall laws, the court said in its ruling.
Four others were sentenced to 20 months in jail and deprivation of civil rights for two years, including Shen Bin (沈斌), head of the Taipei-based Chinese women's federation's Hengyang office in Hunan, and Chiang Ming-hsia (蔣明霞), chairwoman of a Taiwan-based cross-strait Chinese new family association.
The other two are Chang Guo-jun (張國君), head of the association of Hunan Shaoyang compatriots in Taiwan; and Changsha-based Taiwanese businessman Chuang Huan-chang (莊桓漳).
However, Tung Chien-hua (佟建華), vice chairman of the Taiwanese business association in Changsha; and Ho Jianhua (何建華), head of the Taipei-based Chinese women's federation, were acquitted of the charges.
The ruling can still be appealed.
Prosecutors said that Lin and the four others hosted a year-end event at a Changsha hotel on Dec. 11, 2019, to encourage Taiwanese based in Hunan to return to Taiwan to vote in the 2020 presidential and legislative elections while offering them food and accommodation.
During the gathering, a banquet and a raffle were held for around 500 China-based Taiwanese business people and students, to encourage them to vote for Han, according to the indictment.
After an investigation, prosecutors found that Lin and the others rolled out a special program that provided 1,550 Chinese yuan (US$244) to pay for airfares priced at 1,560 yuan to help Taiwanese return to Taiwan before election day on Jan. 11, 2020.
About 200 Taiwanese took advantage of the offer, and as a result, Lin and the others defendants were charged with vote buying, according to prosecutors.
Lin and the others had previously applied for subsidies of 500,000 yuan and 3 million yuan from the Taiwan affairs offices of Changsha City and Hunan Province, respectively, and received 290,000 yuan and 1.2 million from the two offices, according to prosecutors.
The Taipei District Prosecutors Office indicted the seven individuals on May 8, 2020, in accordance with the law governing presidential and vice presidential elections and recalls, as well as the civil servants election and recall act.
After learning of the sentences, Han's office said the former Kaohsiung mayor was not aware of the event, and that his election campaign headquarters did not receive any funds from the event organizers.