Migrant workers in Taiwan rally for freedom to change jobs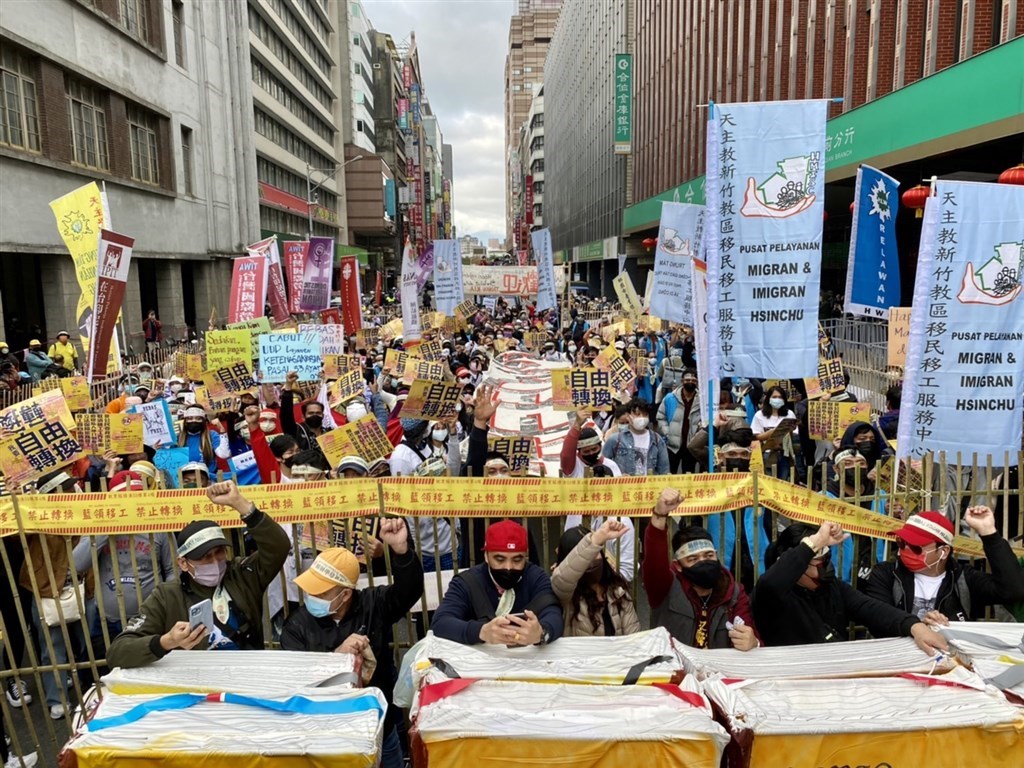 Taipei, Jan. 16 (CNA) Hundreds of blue-collar migrant workers took to the streets of Taipei on Sunday, calling for the right to freely change employers in Taiwan if they wish to do so.
Holding placards, banners, and large fabric replicas of the country's Employment Service Act, the 400-plus migrant workers marched from Taipei Main Station to the headquarters of the ruling Democratic Progressive Party and then to the Ministry of Labor (MOL), in a protest that was organized by the Migrants Empowerment Network in Taiwan (MENT).
Basting their demands though speakers on a truck, the workers called on the government to abolish Paragraph 4, Article 53 of the employment act, which prohibits them from changing jobs in Taiwan, except in extreme circumstances.
"I have really suffered a lot, but I have no right to transfer immediately," said a 42-year-old caregiver from the Philippines, who asked to be identified only as Mace.
She told CNA that in the 12 years she has been working in Taiwan, she has experienced a lot of problems but has never been able to switch employers.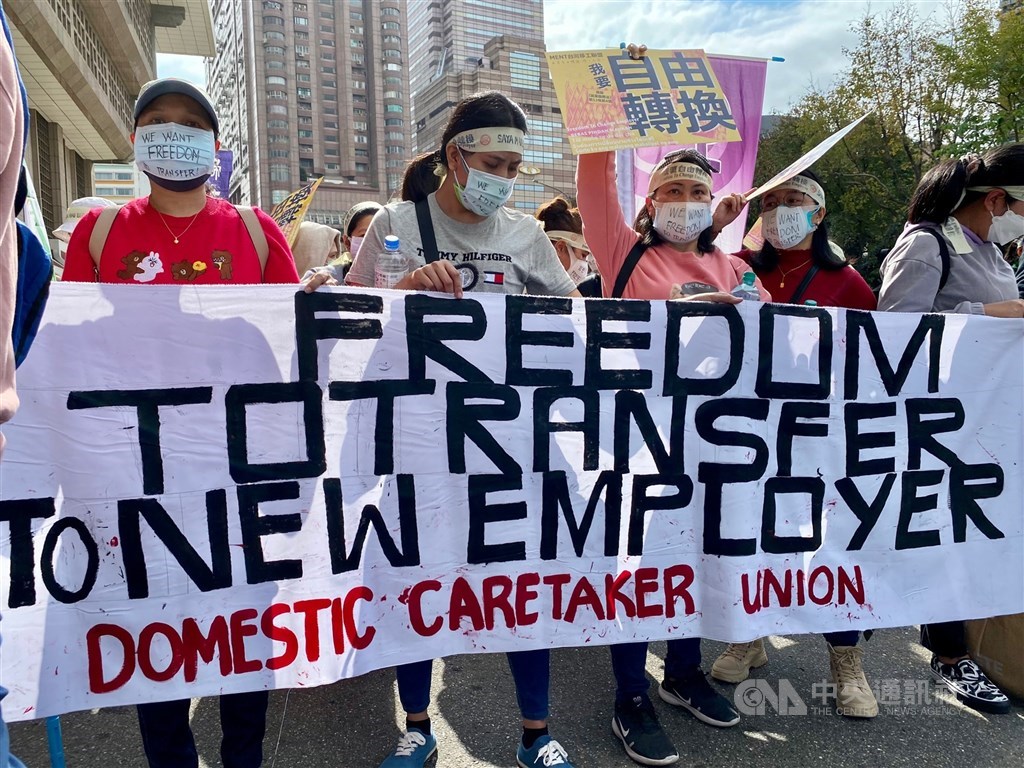 Currently, Mace said, she is working as the sole caregiver for a 95-year-old woman, who requires 24-hour attention.
"As a caregiver, I get no overtime pay," Mace said, adding that if she had the opportunity, she would switch to a factory job.
Fajar, an Indonesian community leader and president of the Indonesian workers solidarity organization the Ganas Community, told CNA it is very common for migrant caregivers in Taiwan to work almost 24 hours a day.
"Many do not have time to sleep at night, and the employer nags all day," she said.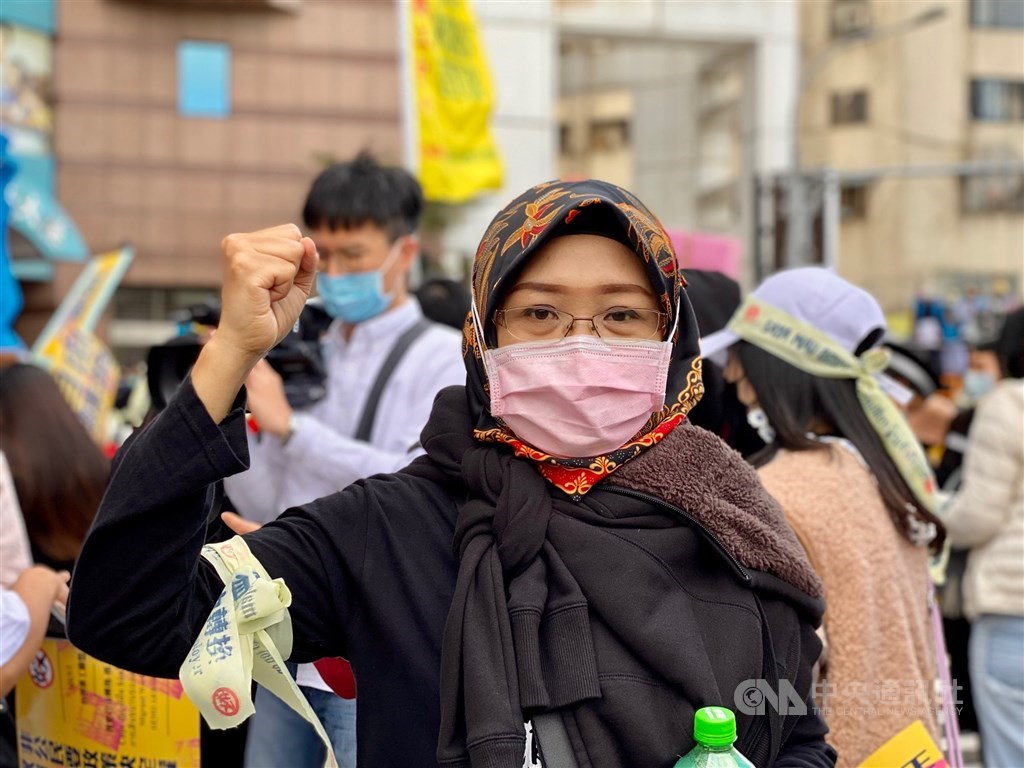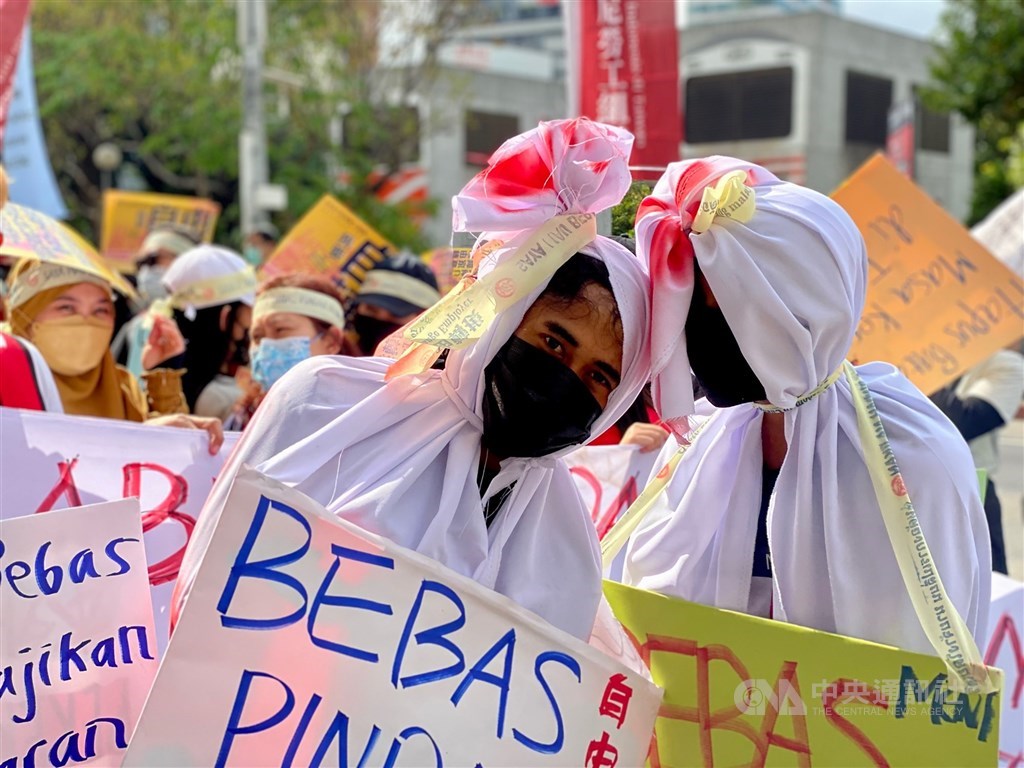 Since Taiwan began accepting migrant workers 30 years ago, nothing much has changed in terms of their freedom to switch jobs, according to Chen Hsiu-lien (陳秀蓮), a member of the Taiwan International Workers' Association and spokesperson for MENT, which is a coalition of seven migrant rights groups.
"It is a system that traps migrant workers in terrible labor conditions, and unlike Taiwanese workers, they do not have the right to choose who they wish to work for," Chen said.
Migrant workers in Taiwan are not allowed to change jobs without the consent of their employers, except in extreme circumstances such as the death of the employer, closure of the factory at which they are working, sinking of the fishing boat on which they are serving, or a law violation by their employer, according to MENT.
"I think that is why some migrant workers abscond," Chen said, referring to MOL data that showed 55,243 migrant workers unaccounted for in Taiwan, as of the end of November.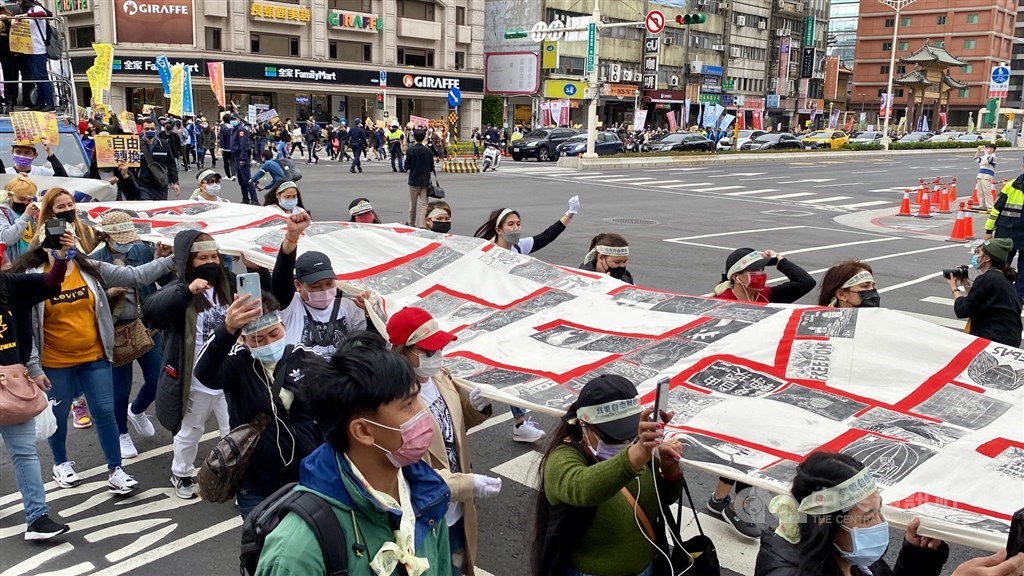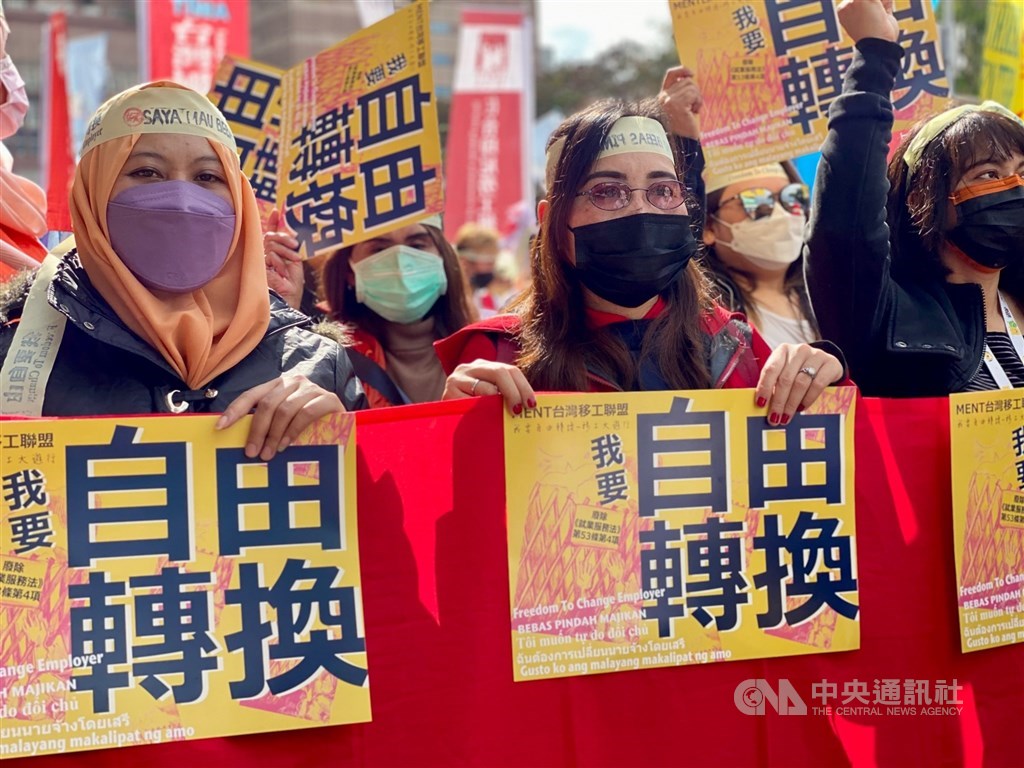 Filipino Paul Yang, who has been serving as a case worker at the Hsinchu Catholic Diocese Migrants and Immigrants Service Center for 20 years, said migrant workers are in fact permitted to change jobs, but its not a policy that is applied across the board.
"It's all done on a case-to-case basis," Yang said. "If the employer is at fault, the government will allow the worker to transfer."
He said that in 2021, he helped about 180 Filipino migrant workers change jobs, most them factory workers who were not being adequately compensated for overtime work.
Meanwhile, the MOL's Workforce Development Agency issued a statement after the protest, saying that allowing migrant workers to freely change employers may result in increased hiring costs and unstable manpower supply in certain jobs, particularly the care of people with severe disabilities.
The MOL said migrant workers can change jobs not only in extreme circumstances, but also with the consent of their employers, and at the end of their contracts.
Any decision to change the law in that regard would require public consensus, since it involves employment stability, the MOL said.