CORONAVIRUS
/
Taiwan reports 78 new COVID-19 cases, including 6 domestic infections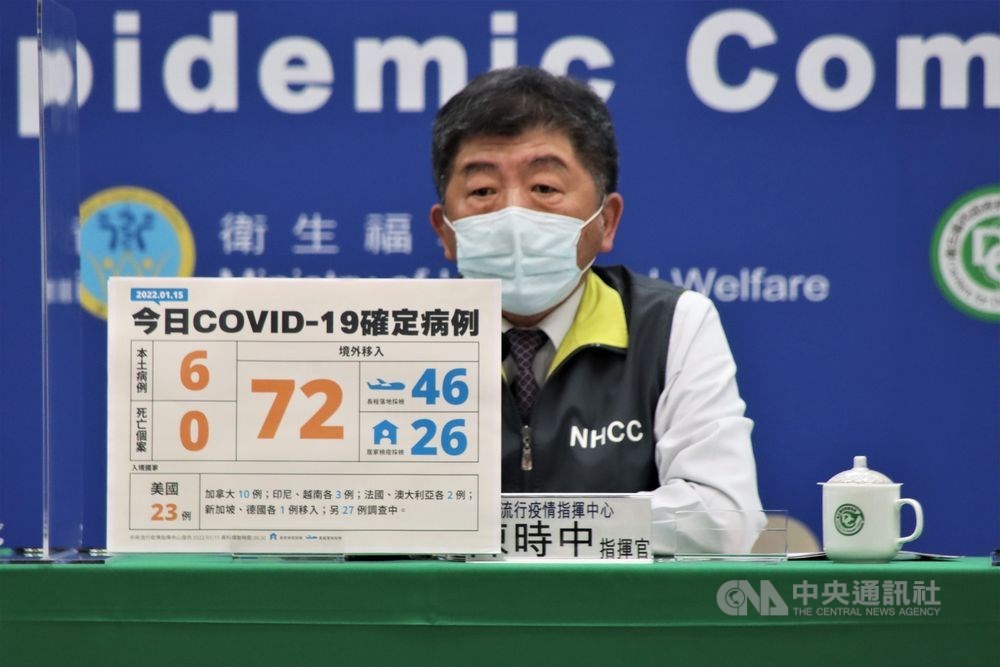 Taipei, Jan. 15 (CNA) Taiwan on Saturday reported six new domestic cases of COVID-19, as well as 72 imported cases but no new deaths from the disease, according to the Central Epidemic Command Center (CECC).
The six domestic cases were reported on Friday evening and Saturday morning by the Taoyuan City government, which are linked to a Tasty steakhouse branch in the city's Chungli District.
Four of the new domestic cases have been classified as breakthrough cases of COVID-19, the CECC said, noting that among the two that were not considered breakthrough infections, one was not vaccinated because the individual was in her teens.
Update: Taiwan sees 6 new domestic COVID-19 infections; more Omicron cases found
In addition to the domestic cases, Taiwan also reported 72 imported cases on Saturday. The CECC has not released any information regarding the vaccination status of the imported cases.
Taiwan did not report any new COVID-19 deaths on Saturday.
To date, Taiwan has confirmed 17,769 COVID-19 cases since the pandemic began in early 2020, of which 14,682 are domestic infections. It has also recorded 851 deaths related to COVID-19.
Related News
Jan. 15: President, VP receive COVID-19 booster shot
Jan. 15: Taiwan to get first batch of Pfizer's COVID drug before March: Minister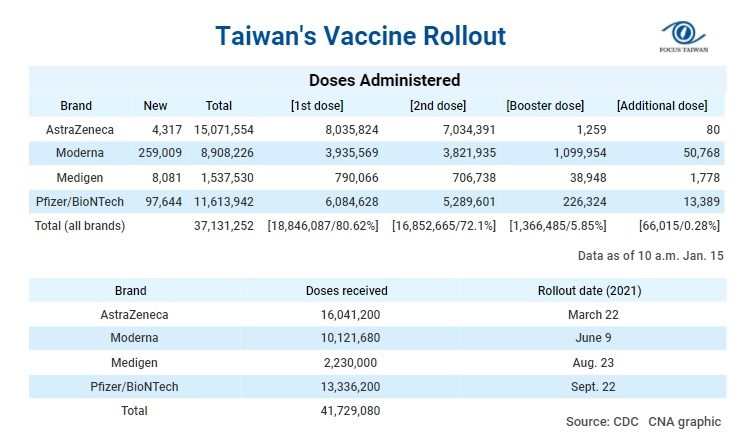 Recent cases
Jan. 14: Taiwan reports 11 new domestic COVID-19 cases, all linked to Taoyuan
Jan. 13: Employee at Taoyuan steakhouse tests positive for COVID-19
Jan. 12: Taiwan reports 96 new COVID-19 cases, including four domestic
Jan. 11: Taiwan reports 12 domestic cases linked to airport, Taipei hospital
Jan. 10: New domestic COVID-19 case linked to airport confirmed: CECC
View All