Missing F-16V pilot was a thoughtful person: relatives, friends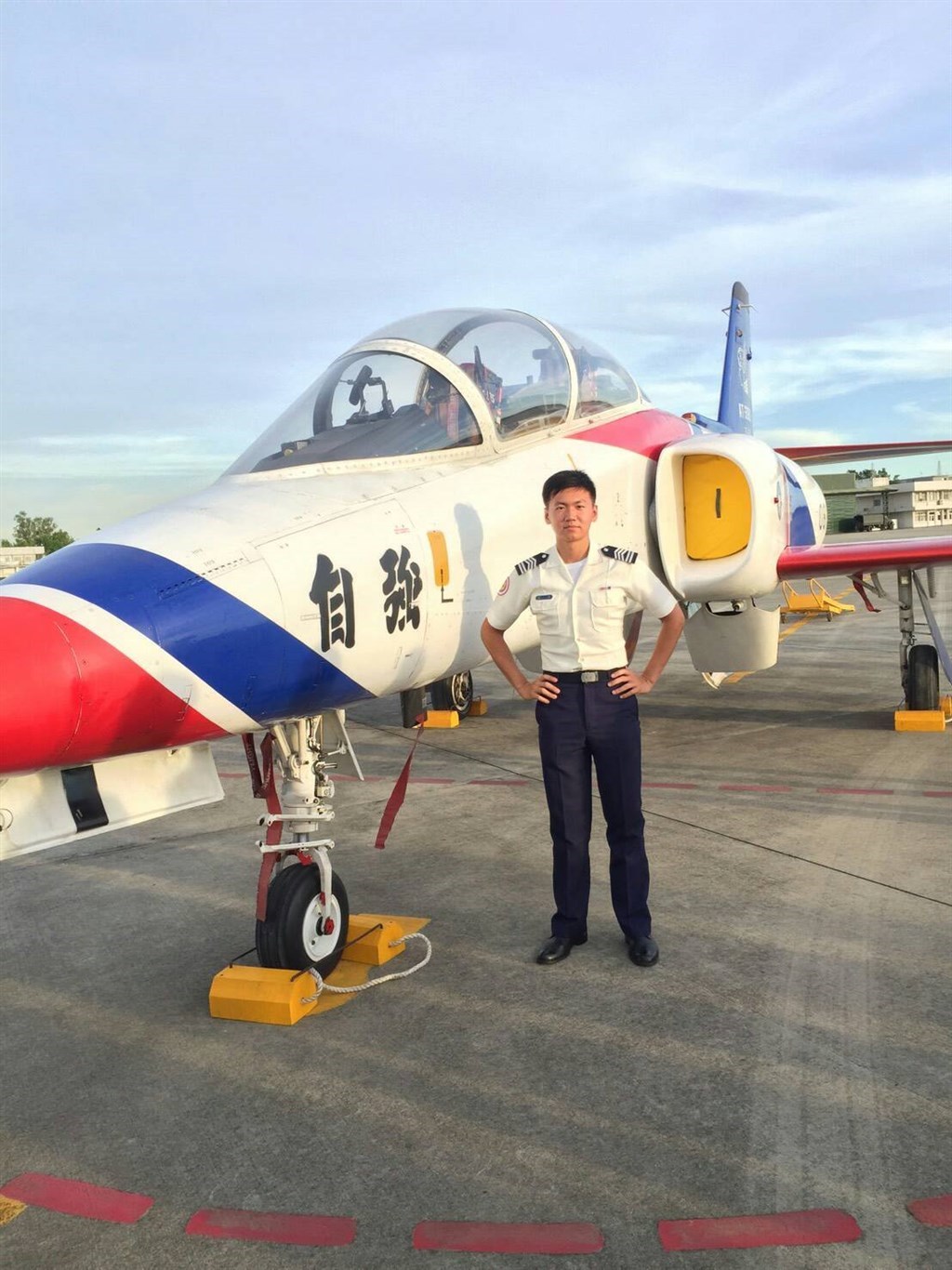 Taipei, Jan. 12 (CNA) Family members and friends of Captain Chen Yi (陳奕), the missing pilot of an Air Force F-16V fighter which crashed into the sea on Tuesday, hailed him as a thoughtful person while expressing hope on Wednesday that he would be found soon.
Chen's uncle said the 27-year-old was very polite and well-behaved, and that the incident was a shock, as he had just seen Chen on Monday before he concluded his vacation to return to the military.
Chen's father runs a small business and his mother works as a caregiver in a Nantou township in central Taiwan.
As of press time, air and sea assets from the military and coast guard were continuing to search for Chen, whose aircraft disappeared from radar screens at 3:23 p.m. the previous day, about 30 minutes after it took off from Chiayi Air Base on a routine training mission with one other aircraft.
Rescuers found debris from the missing F-16V on Wednesday morning, but there were no signs of Chen, according to the National Rescue Command Center (NRCC).
Update
Jan. 14: Retrieved human tissue confirmed as belonging to missing pilot
Jan. 13: Suspected remains of F-16V pilot found
Chen's parents and his girlfriend arrived at the Aogu Wetland in Chiayi's Dongshi Township at around 1 p.m. Wednesday, where his plane was witnessed by his colleagues to have abruptly nosedived into the sea after the aircraft had simulated missile launches.
"Do come back! Everybody is waiting for you," they called out.
Chen expressed his passion for flying on the Air Force's Facebook page six years ago, saying it was the reason he had enlisted in the military. He also had high expectations for himself as he wrote "With great power comes great responsibility" on his post on that page.
Teachers at Nantou County's National Chung Hsing Senior High School, known for its high number of graduates who went on to attend military or police schools, said Chen was a hard-working student.
They said Chen was also a kind person, recalling that he used to visit the mother of another pilot killed in an aircraft collision in 2014 to extend his condolences because they had graduated from the same school.
The mother of Col. Chuang Pei-yuan (莊倍源), the pilot who died in 2014, said she was worried after learning about Chen's accident and that she would pray for his safe return.
There have been eight major accidents involving F-16s in Taiwan since 1998.
The incidents have resulted in the death of three pilots, one injured pilot, and five missing and presumed dead.
In addition, a Taiwanese pilot died in a F-16 crash during a training mission near Luke Air Force Base in the U.S. state of Arizona on Jan. 22, 2016.