CORONAVIRUS
/
Authorities detail places visited by domestic COVID-19 airport cases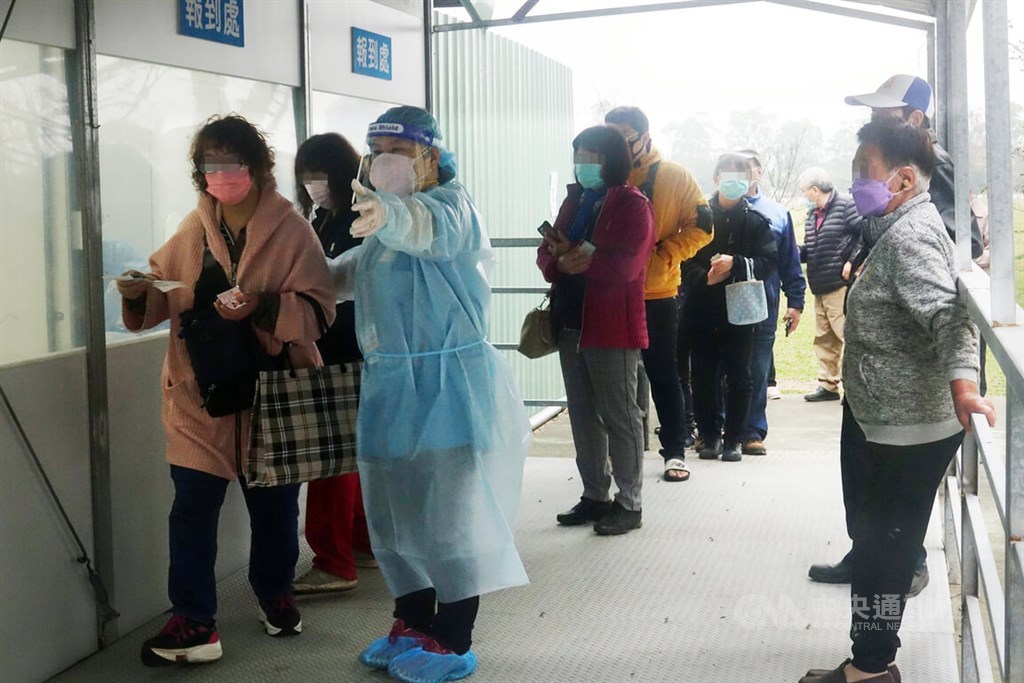 Taipei, Jan. 6 (CNA) Local health authorities on Thursday released a list of locations in Taoyuan and New Taipei, including restaurants and supermarkets, visited by the eight individuals recently confirmed as domestic COVID-19 cases at Taoyuan International Airport.
The eight cases include seven cleaners at the airport and a taxi driver tasked with taking passengers to and from quarantine facilities. Three of the cleaners and the driver have been confirmed as Omicron variant infections, according to the Central Epidemic Command Center (CECC).
The eight cases are all breakthrough infections, and family members and those living with the patients have all tested negative for the disease, the CECC said Thursday.
Six of the eight cases live in Taoyuan, while one each lives in New Taipei and Keelung, according to Taoyuan's Department of Public Health.
Local health authorities have compiled a list of locations visited by the eight individuals from Dec. 25 - Jan. 4, which span Taoyuan's Taoyuan, Zhongli, Pingzhen, and Guanyin districts, and Yingge District in New Taipei.
They include restaurants, parks, supermarkets and a convenience store, which CNA has detailed using Google Maps, embedded below.
One of the female cleaners also took the No. 112N bus operated by Chungli Bus heading to Zhongzhen Market on the mornings of Dec. 30 and Dec. 31, and the No. 112S bus heading to Jinfeng Market on the afternoons of Dec. 30 and Dec. 31.
People who have been to these locations should get tested immediately if they develop COVID-19 symptoms, the health department said.
Of particular note is that one of the cleaners is part of a singing group called Golden Voice (金嗓歌友會), and visited the group's performance venue every day from Dec. 29 to Jan. 2.
According to Taoyuan's Department of Public Health, the singing group hosted a New Year's Eve party on Dec. 31, with around 800 attendees eating and singing.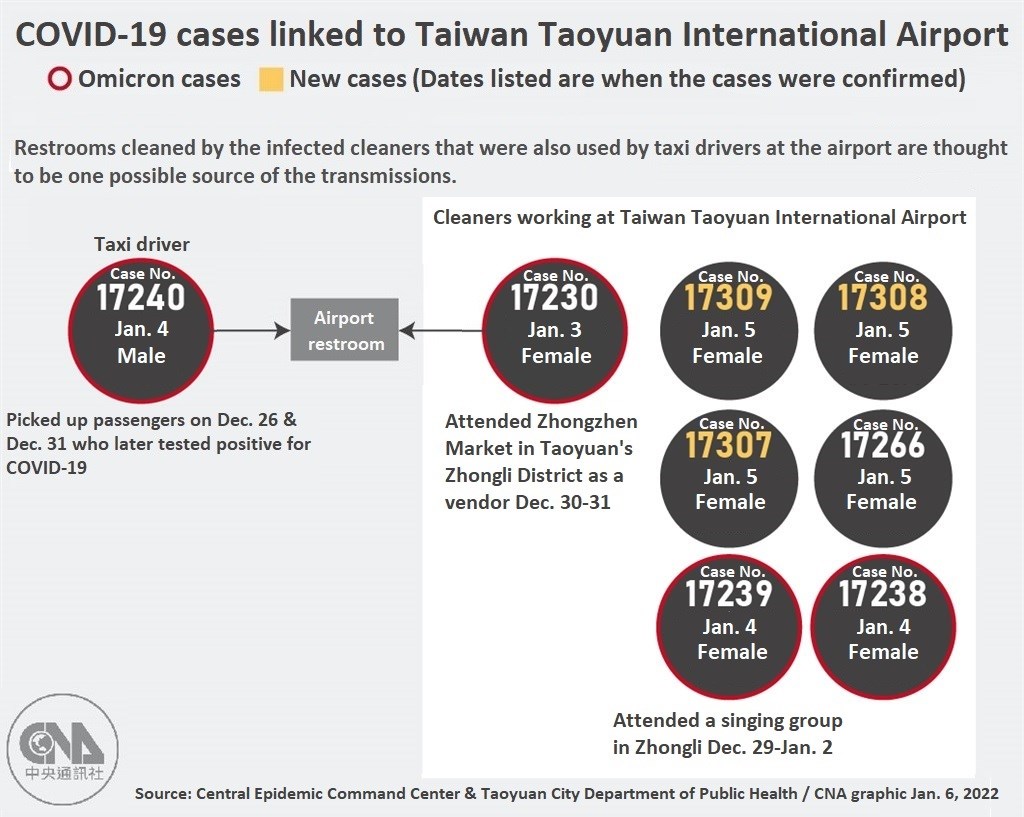 The patient said that even though she was there at the time, she was not in the main room where the event took place, but instead played cards with friends in another room.
Of the 16 people she had direct contact with that night, 15 have tested negative and one test is still being processed. Local health authorities are also testing all of the attendees at the New Year's Eve event, the health department said.
View All