CORONAVIRUS
/
Taiwan reports 4 new COVID-19 cases, no deaths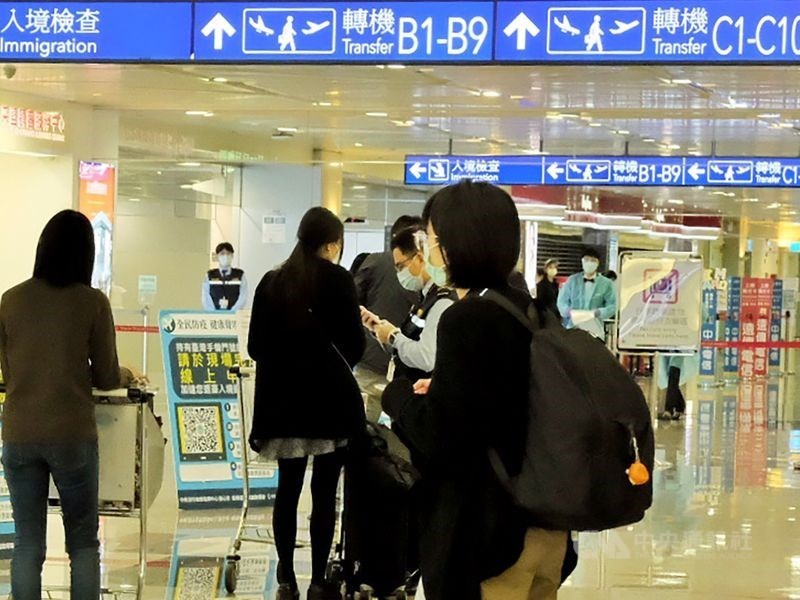 Taipei, Dec. 5 (CNA) Taiwan reported four new cases of COVID-19 Sunday, all contracted overseas, with no new deaths from the disease, according to the Central Epidemic Command Center (CECC).
The cases comprised three Taiwanese nationals, two men and one female, and an Indonesian man, between the ages of 20 and 70 who arrived in Taiwan between Nov. 18 and Dec. 3.
All three of the Taiwanese nationals who tested positive have been classified as breakthrough infections.
The Taiwanese woman, who had returned from Vietnam, had been fully inoculated with the Sinovac COVID-19 vaccine.
Of the two male Taiwanese breakthrough infections, one had returned from the United States and had been fully vaccinated with two doses of Moderna, while the other had returned from Laos and had also been fully vaccinated with two doses of yet unknown brands.
All three of the breakthrough infections were still undergoing a mandatory 14-day quarantine in Taiwan when they tested positive, with the CECC saying it had not identified any close contacts of the trio.
The Indonesian man -- who had only received one dose of the Sinovac COVID-19 vaccine and who is thought to be a migrant worker -- arrived in Taiwan on Nov. 18 and returned negative test results by the end of his 14-day quarantine.
However, migrant workers currently undergo what essentially amounts to a 21-day quarantine, given that they are required to stay in quarantine for the seven-day self-health management period.
It was while still confined to the same government facility he had quarantined in that the Indonesian man tested positive for COVID-19, on Dec. 5.
When asked why the Indonesian man had been classified as an overseas case despite testing positive in Taiwan after the 14-day quarantine period, the CECC said that the high cycle threshold value of the man's test result indicated he had been infected prior to coming to the country.
The CECC has subsequently identified 34 individuals as potential contacts of the man, 31 of whom have been quarantined, with three others asked to observe self-health management.
To date, Taiwan has confirmed a total of 16,652 COVID-19 cases, of which 14,426 were domestic infections reported since May 15, when the country first recorded more than 100 cases in a single day.
There have only been 123 domestic cases since Aug. 15, however, as daily domestic case numbers have fallen to mostly single digits or zero since then, according to CECC data.
The most recent domestic case was reported on Nov. 4. With no new deaths reported since Nov. 10, the number of confirmed COVID-19 fatalities in the country remains at 848, with all but 12 recorded since May 15.
View All