CORONAVIRUS
/
Taiwan to offer 2nd Pfizer-BNT dose for 12-17 age group from Dec. 20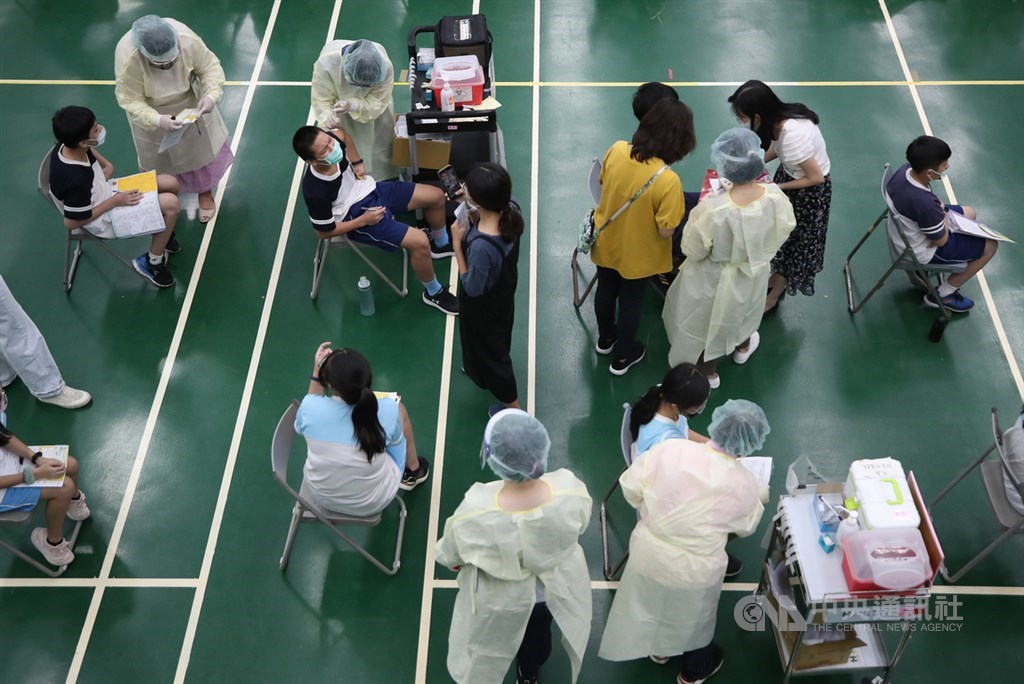 Taipei, Dec. 5 (CNA) Taiwan will start administrating second doses of the Pfizer-BioNTech (BNT) COVID-19 vaccine for students in the 12-17 age group on school campuses from Dec. 20.
The Ministry of Education said elementary and high schools should avoid scheduling vaccinations at the same time as important academic deadlines, end-of-semester events, the winter break, and exams including finals and the college entrance General Scholastic Ability Test.
On Nov. 29, the Central Epidemic Command Center's (CECC's) expert panel declared it safe for students aged 12-17 who have received their first dose of the Pfizer-BNT vaccine and did not experience serious adverse side effects to receive a second dose.
As was the case with the first dose, those in the age group will have to present a consent form signed by themselves as well as by a parent or guardian before they can get vaccinated.
In addition to schools, students can also get vaccinated at a designated health facility or clinic, according to the ministry, adding that the requirement for parental consent was to allow parents or guardians to make a full assessment on whether to have their children vaccinated.
The consent form has been revised in light of rare cases of mild myocarditis (inflammation of the heart muscle) and pericarditis (inflammation of the outer lining of the heart) in second-dose mRNA vaccine recipients, the ministry added.
In addition to statistics on myocarditis and pericarditis in vaccine recipients, the revised consent form also includes information about the recently discovered Omicron variant of COVID-19, according to the CECC.
The Pfizer-BNT vaccine is the only COVID-19 vaccine that has been offered to the 12-17 age group in Taiwan, with the rollout of first doses for this age group beginning on Sept. 22.
The CECC, which had originally held off fully vaccinating the age group due to concerns over myocarditis and pericarditis, now recommends administering second doses of Pfizer-BNT after a minimum interval of 12 weeks.
The education ministry added that those in the age group who do not participate in on-campus mass vaccination programs could have a parent or guardian register and book appointments on their behalf on the government's 1922.gov.tw vaccination platform.
Anyone experiencing adverse side effects after receiving their second dose will be entitled to take a vaccination leave from school for up to three days, which can be extended if necessary, according to the ministry.
Meanwhile, with the Omicron variant spreading rapidly in other countries, the ministry also issued a letter reminding teachers and faculty at all levels to get a second vaccine dose as soon as possible if they are eligible.
To date, 78.15 percent of Taiwan's 23.41 million population have received at least one dose of a COVID-19 vaccine since the rollout began on March 22, while 60.33 percent have received the two doses required to be fully vaccinated, according to CECC data.
View All