CORONAVIRUS
/
Bookings for Dec. 9-15 COVID-19 vaccinations to open Dec. 6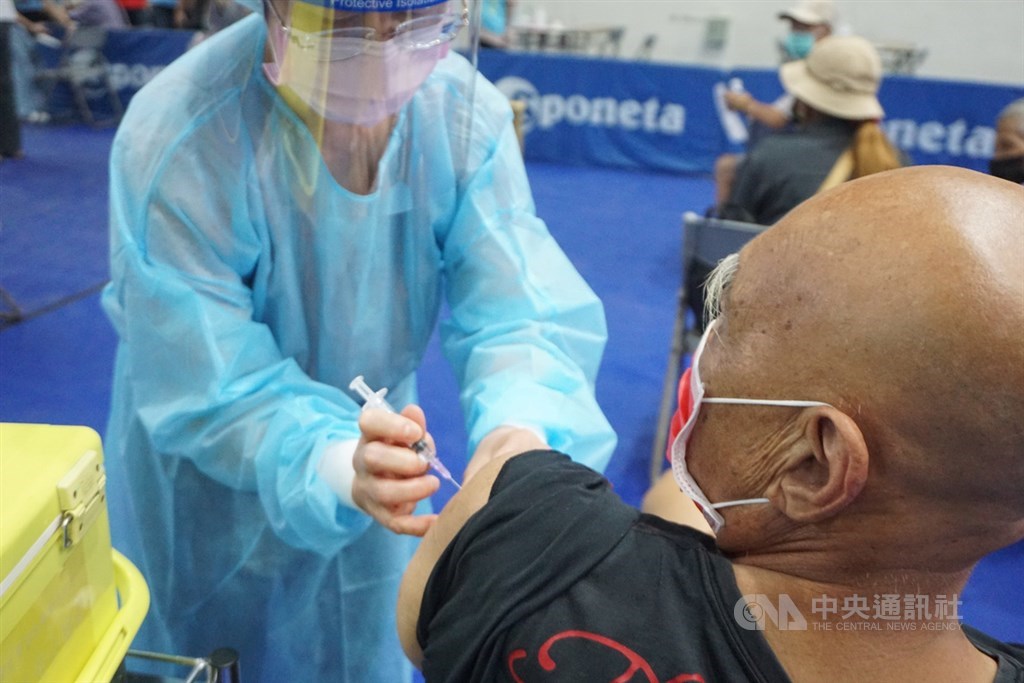 Taipei, Dec. 4 (CNA) Those wishing to receive a first or second Pfizer-BioNTech (BNT) or AstraZeneca COVID-19 vaccine dose between Dec. 9 and Dec. 15 will be able to make an appointment through the government's vaccination website from Dec. 6-7, the Central Epidemic Command Center (CECC) said Saturday.
Before booking for an AstraZeneca or BNT shot through the government's vaccination registration and appointment reservation platform, those being vaccinated will first need to register with the website by 6 a.m. on Dec. 5, the CECC said.
Pfizer-BioNTech
Individuals aged 12 and above are eligible for their first shot of the BNT vaccine in the upcoming round while only those that have received their first dose of the BNT vaccine on or before Nov. 11, and who are aged 18 or above will be eligible to book a second dose.
AstraZeneca
Anyone aged 18 or above can make an appointment to receive their first AstraZeneca jab during the upcoming vaccination round.
Those who have been given an AstraZeneca shot on or before Oct. 14 can choose to have either a shot of the same vaccine brand or a BNT shot, provided they have registered their intention to take a different brand of a COVID-19 vaccine, the CECC said.
Eligible individuals can book for a BNT shot from 10 a.m. Dec. 6, and for the AstraZeneca shot from 2 p.m. on the same day.
The reservation system will be closed for both vaccines at noon on Dec. 7, the CECC said.
Alternative Option
Meanwhile, the CECC said certain designated hospitals and clinics around Taiwan are able to offer all four COVID-19 vaccines available in the country -- AstraZeneca, BNT, Moderna, and Medigen -- for both first and second shots.
These designated hospitals and clinics are also allowed to give individuals who had their first AstraZeneca shot at least eight weeks ago a shot of either BNT or Moderna to complete their inoculation against COVID-19, the CECC said.
Depending on vaccine availability at each medical facility, those wishing to receive a dose can book a COVID-19 vaccine appointment directly with the facility.
To date, 78.12 percent of Taiwan's 23.41 million population have received at least one dose of a COVID-19 vaccine since the rollout began on March 22, while 59.73 percent have received the two doses required to be fully vaccinated, according to CECC data.
Following the introduction of a booster shot for individuals who had their second dose five months ago, 2,222 people have been given the additional jab to strengthen their immunity, according to the CECC.
View All