Driver in deadly Suhua Highway bus crash sentenced to 1.5 years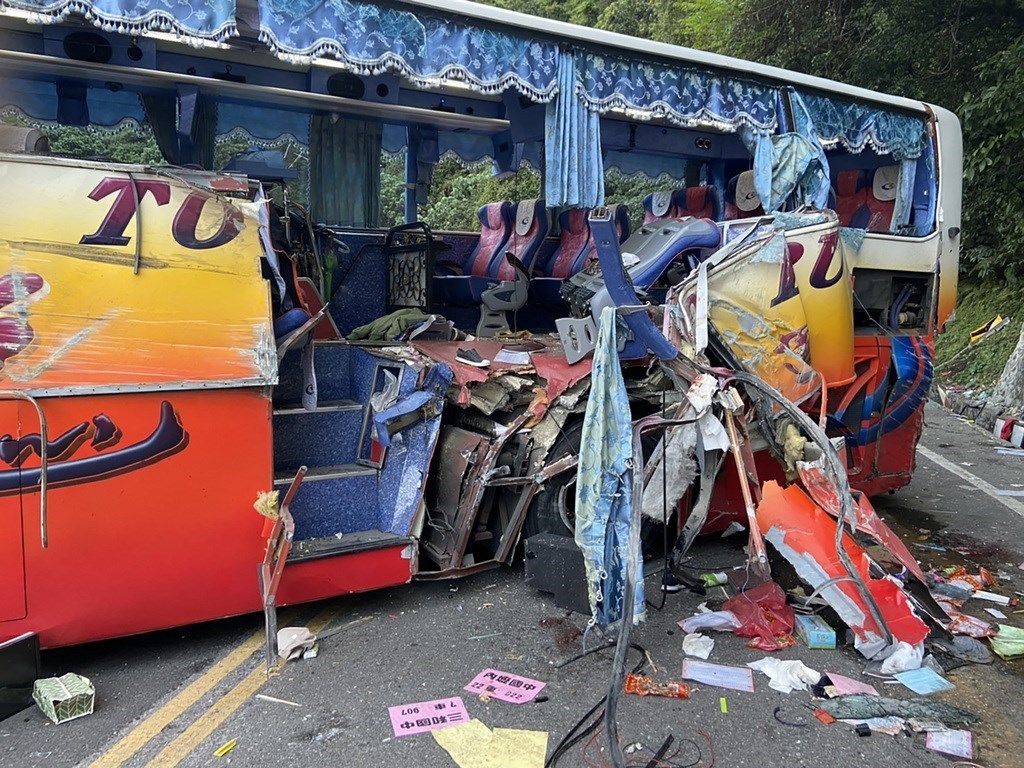 Taipei, Dec. 3 (CNA) The driver of a tour bus that crashed into an embankment on the Suhua Highway that left six dead earlier this year was sentenced to 1.5 years in prison on Friday.
In its verdict, the Yilan District Court found Yu Chih-hao (游志豪) guilty of negligent homicide for the accident on March 16 that also resulted in 39 injured. However, a relatively lenient sentencing was issued after taking into consideration his efforts to negotiate with the victims or their families about compensation, the court said. 
While Yu had claimed in his defense that the brakes on the bus were not working, an investigation found that the three-year-old vehicle had passed its latest routine inspection in January, with its brake, gear, and clutch systems functioning normally at the time of the accident.
According to the verdict, the court held Yu accountable for his negligence as a professional bus driver.
The court said that as a professional bus driver, Yu was held to the highest standards and should have paid full attention to the road.
However, the court also said that Yu's subsequent actions, where he took responsibility for his actions and expressed guilt, were taken into consideration for his sentencing.
The court added that his efforts to communicate with the crash victims or their families to make amends were clear displays of repentance, which is why he was sentenced to a year and six months of imprisonment.
The case can still be appealed.
Yu was indicted on July 6 after prosecutors determined that Yu's mistakes were the cause of the crash.
A detailed investigation revealed that Yu had been driving the bus at 45 kilometers per hour (kph) in a downhill zone with a 40-kph speed limit on the Suhua highway.
As the bus approached one of the curves at around the 114.7-km mark on the winding highway that connects Yilan and Hualien counties, Yu attempted to engage the tour bus' retarder rather than the brake to slow down.
This proved to be futile, as it had very little effect in slowing down the vehicle. After engaging the retarder to no avail, Yu then tried to downshift to reduce speed.
However, he subsequently failed to change gears and unknowingly cut off the retarder after he disengaged the clutch, which left the vehicle at neutral and caused it to speed up to 54.3 kph.
After an unsuccessful attempt by Yu to use the emergency brake, the bus eventually got out of control and crashed into an embankment.
An investigation conducted on the site revealed a 45-meter long skid mark left by the bus.
At one point, Yu's bus had apparently moved into the opposite lane, with obvious damages to both sides of the bus serving as evidence of the driver's attempts to slow the vehicle down and correct its path.