Hotel owner, 2 staff members indicted over deadly fire in Changhua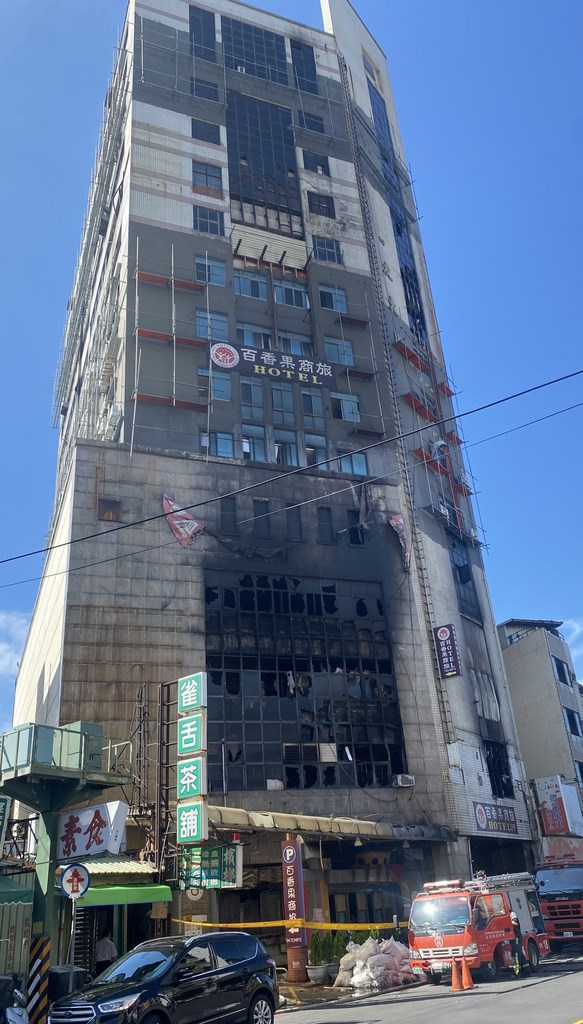 Taipei, Dec. 3 (CNA) Prosecutors on Friday indicted the owner and two staff members of a quarantine hotel in Changhua City, central Taiwan for negligent homicide in the June 30 fire that resulted in the deaths of three hotel guests and a firefighter.
Deputy Chief Prosecutor Yeh Chien-cheng (葉建成) at the Changhua District Prosecutors Office told CNA that apart from the indictment, prosecutors in charge of the case have also launched a separate investigation into whether the Changhua County Fire Bureau is legally liable for the fatal accident.
According to the indictment, when the fire broke out in the 15-story Chiao Yu (喬友) building, floors seven to nine were occupied by the "Passion Fruit Hotel" which was serving as a quarantine hotel.
When the fire alarm at the hotel sounded, hotel owner and operator, Tsai Chin-feng (蔡進峰), inspected each floor of the hotel and determined there was no fire. He then instructed staff to turn off the alarm while telling guests via a loudspeaker that it had been a fire alert test.
The indictment indicates that Tsai and staff member Wu Sung-jung (吳頌榮) left the fire doors on floors seven and eight open to make it easier to inspect the hotel. It was not until they reached the sixth floor that they encountered smoke.
At that time Shen I-chien (沈依倩) who was sat at the hotel counter on the seventh floor noticed smoke on the ground floor through CCTV, the indictment said.
Two hotel guests who left their rooms after hearing the fire alarm went down to the ground floor with Tsai and Shen, where Tsai learned there was a fire.
Tsai then instructed Wu, who was on the counter to inform guests there was a fire and ask them to evacuate using elevators or the emergency fire exit.
However, at this point, Shen had returned to the seventh floor and stood by the counter shouting that guests should stay in their rooms and keep the doors closed, according to the indictment.
The prosecutors determined that all three defendants, Tsai, Wu and Shen, not only failed to evacuate tenants in a timely manner but also turned off the fire alarm, leading the guests to believe the alert had been lifted.
As a result, the three are charged with negligent homicide in violation of Article 276 of the Criminal Code, the prosecutors said.
Also in the indictment, the prosecutors state that it is believed the fire started on the second floor of the building as a result of discarded cigarette butts.
According to prosecutors, three of the four fatalities were guests at the quarantine hotel, while the fourth was 33-year-old firefighter Chen Chih-fan (陳志帆) who was among the first to enter the burning building.