Court detains man arrested over DPP lawmaker hotel room attack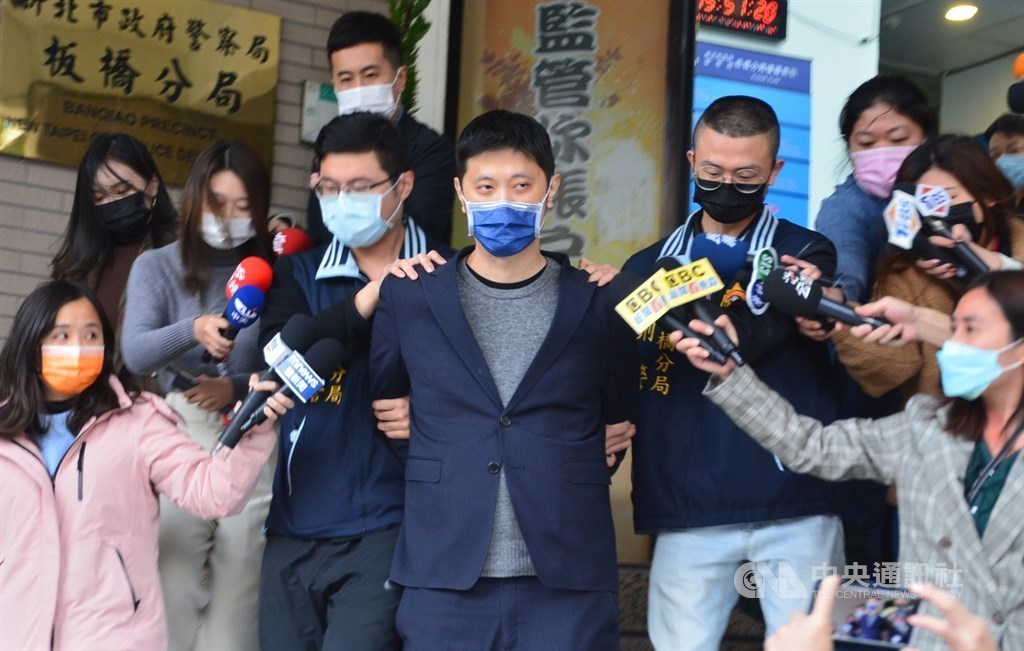 Taipei, Dec. 2 (CNA) Lin Ping-shu (林秉樞), who was arrested early Wednesday for allegedly subjecting Democratic Progressive Party (DPP) Legislator Kao Chia-yu (高嘉瑜) to a two-day ordeal of violence in a Banqiao hotel room, is currently being held incommunicado over the incident, New Taipei District Court announced Thursday.
The New Taipei Prosecutors Office filed a detention request for Lin, who was Kao's boyfriend at the time of the alleged assault, with the district court Wednesday, the approval of which was announced by the court early Thursday.
Lin was arrested at the Grand Forward Hotel in New Taipei's Banqiao District Wednesday morning.
Prosecutors had opened an investigation on their own initiative after Kao reported to police on Tuesday that Lin had physically abused her during a recent altercation.
After a further investigation, the prosecutors determined Lin should be detained for alleged criminal offenses, including causing injury, unlawful imprisonment, and breaching of personal privacy, as well as on the grounds he was a flight risk.
The case came to light after Mirror Media, a local tabloid magazine, published an exclusive report earlier on Tuesday that claimed Kao had been physically assaulted by her boyfriend.
According to the report, the incident began on the night of Nov. 11 in a room at the Grand Forward Hotel after Lin exploded in anger and beat Kao after finding text messages from an ex-boyfriend on her phone.
The report said Lin then kept Kao locked in the hotel room for two days, using intimate images of Kao to blackmail her into staying in a relationship with him.
It also said that the 41-year-old Kao visited National Taiwan University Hospital three days later to establish a medical record of her injuries.
Kao suffered bruises to her face and across her body, according to photographs provided by Kao's office on Wednesday.
The images were released as Kao spoke to reporters outside the Legislative Yuan in her first public appearance since reports of the incident surfaced.
"I used to present myself as a positive person, so when the attack happened, I felt embarrassed and did not know how to react to it initially," she said.
According to Kao, she was not the only person to have been abused by Lin, and he had also harmed his ex-girlfriends and threatened them by keeping intimate images of them.
Kao was first elected as a Taipei City councilor in 2010, then re-elected twice in 2014 and 2018, before becoming a member of the Legislative Yuan representing the city's Neihu and Nangang districts in 2020.