Mercury forecast to dip to as low as 10 degrees Friday, Saturday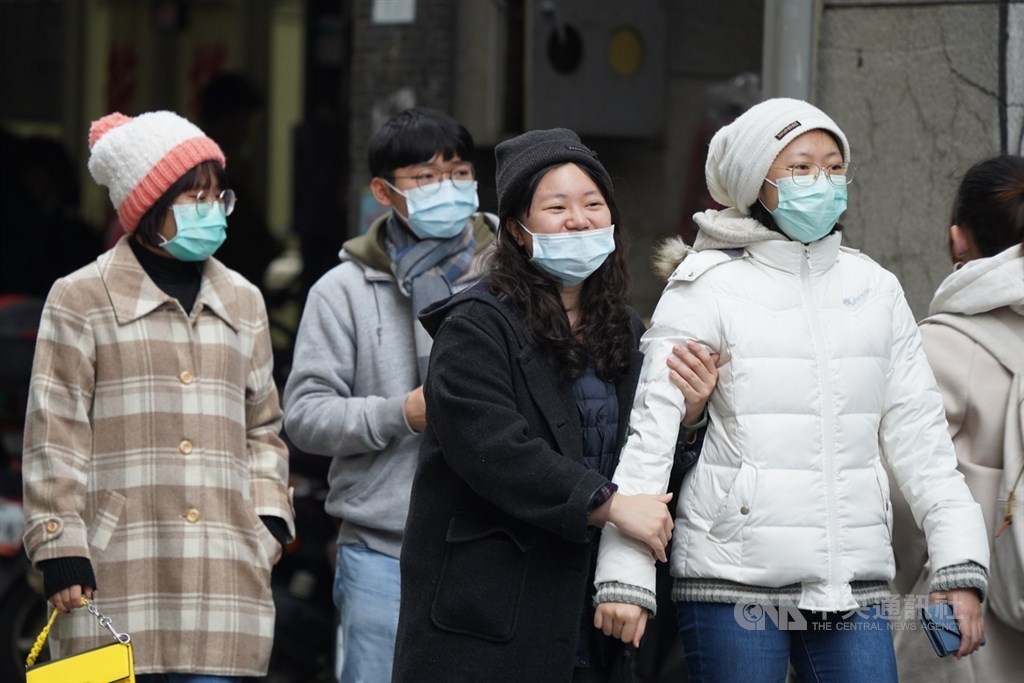 Taipei, Dec. 2 (CNA) An ongoing continental cold air mass and radiation cooling effects are expected to send temperatures to as low as 10 degrees Celsius in some parts of Taiwan Friday and Saturday, according to the Central Weather Bureau (CWB).
The CWB said on Thursday that radiation cooling, which refers to large temperature differentials caused by cooling of the ground under clear skies, light winds, and dry conditions, is set to lower temperatures to 10-11 degrees in open and spacious areas in the early morning and at night over the next two days.
Temperatures, however, are expected to recover quickly after sunrise, hitting highs of 20 degrees in northern Taiwan and 23-25 degrees in central and southern parts of the country, the CWB said, urging the public to stay alert of the wide daytime-night temperature gap.
Wu Der-rong (吳德榮), a meteorologist and adjunct associate professor of atmospheric sciences at National Central University, said that over the next couple of days, Taipei is expected to see temperatures fall to a low of 14 degrees, while low-lying areas in Hsinchu, Miaoli, Chiayi and Tainan could see even lower temperatures.
Despite the cool weather, Wu said, Taiwan is expected to be surrounded by dry air, and that the weather could stay stable with sunny skies likely to prevail over the next two days.
According to the CWB, moisture in the air is likely to increase on Monday, Dec. 6, but daytime temperatures are expected to stay around 20 degrees in the north and 23-25 degrees in central and southern parts of the island.
Another round of cold air, however, is expected to approach Taiwan on Tuesday, Dec. 7, lowering daytime temperatures by 1-2 degrees, the CWB said.
As for Thursday, the lowest temperatures in low-lying areas in Taiwan proper were recorded at 10.3 degrees in the CWB's weather monitoring station in Sinhua, Tainan in the south. This was followed by 10.7 degrees in Gongguan, Miaoli in the north, and 11.4 degrees in the Wenshan District of Taipei, according to the CWB.
Highs of 20 degrees are expected in northern Taiwan Thursday, with temperatures reaching around 23-25 in central and southern Taiwan, up 1-2 degrees from a day earlier, before plunging to 12-14 degrees at night, the CWB said.
Mostly sunny skies are expected around Taiwan throughout Thursday, while sporadic showers are possible in windward sides, the CWB said.
The CWB warned of strong northeasterly winds in areas north of Tainan, as well as eastern and southeastern Taiwan in Orchid Island and Green Island, the Hengchun Peninsula in the south, and outlying islands in Penghu, Kinmen, and Matsu.
On Thursday, the air quality in most areas of Taiwan will be "fair" to "good," except for parts of southern Taiwan, such as Kaohsiung and Pingtung, which will face an orange alert, signaling "unhealthy" air for sensitive groups, according to the Environmental Protection Administration.