Police seize 440kg of heroin in largest ever case on Taiwan proper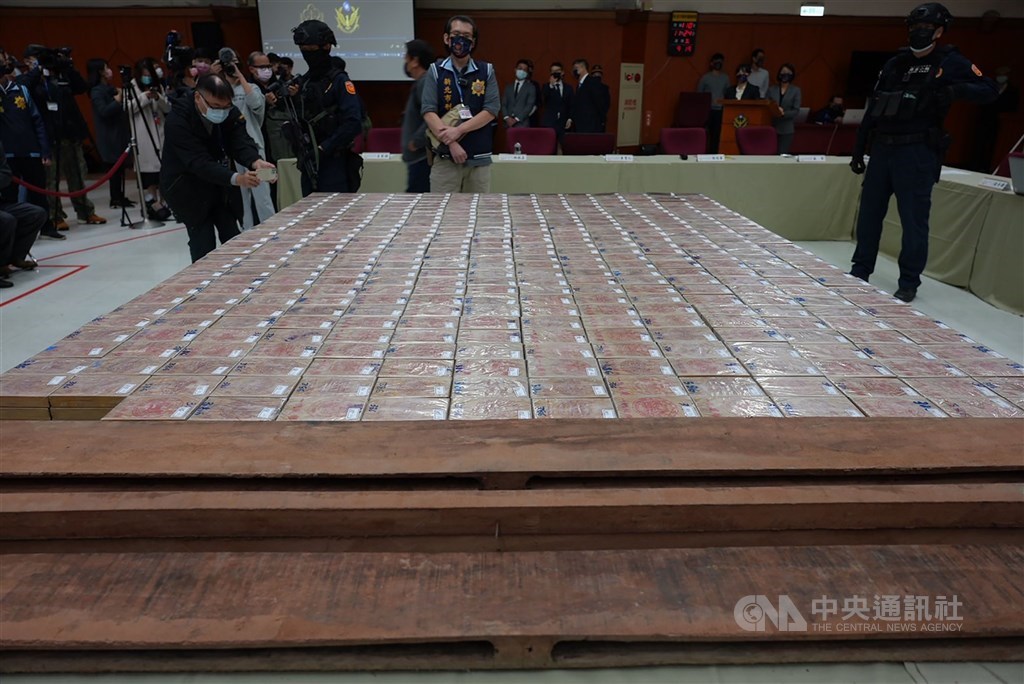 New Taipei, Nov. 23 (CNA) The New Taipei City Police Department recently seized 439.5 kilograms of heroin in the city, the largest ever seizure of heroin on Taiwan proper, the department announced Tuesday.
Seven members of a drug smuggling ring have been arrested as part of the case, the department said, noting that more details will be released to the public at a planned press event on Wednesday.
According to the city police department, a total of 1,172 bricks of heroin were found late last month in a warehouse in Taishan District.
The market value of the drugs is estimated at over NT$2 billion (US$72 million), the police said.
The drugs were brought into the country hidden among imported timber, the police added, without further elaborating.