CORONAVIRUS
/
Level 2 COVID-19 alert to be extended until Nov. 15, mask mandate relaxed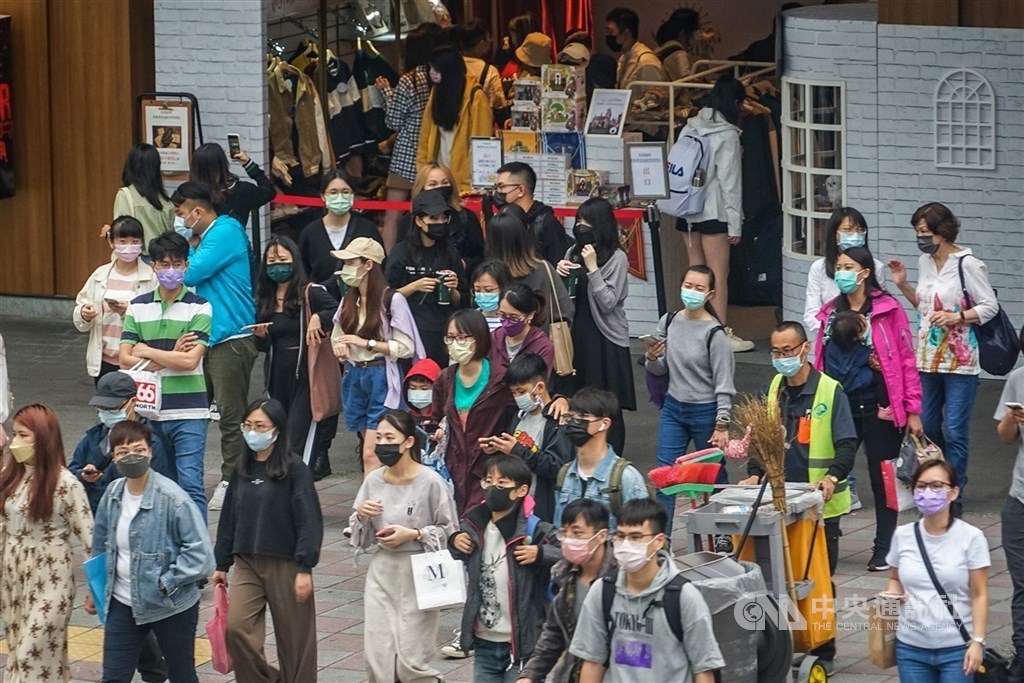 Taipei, Oct. 28 (CNA) With the domestic COVID-19 pandemic situation currently stable, Taiwan will further relax its mask mandate, eating and drinking rules and limits for gatherings from Nov. 2, while extending the current COVID-19 Level 2 alert to Nov. 15, the Central Epidemic Command Center (CECC) said Thursday.
The Level 2 alert, which has been in place since July 27 and is set to expire on Nov. 1, will be extended for two more weeks, the CECC said.
Taiwan first raised the COVID-19 alert to Level 2 on May 11, after recording cases transmitted in the community, and to Level 3 on May 19 amid a spike in new domestic cases to more than 100 a day.
The CECC lowered the COVID-19 alert to Level 2 on July 27 after a month of reporting fewer than 100 domestically transmitted cases per day.
Meanwhile, the CECC on Thursday announced a slew of relaxations to its COVID-19 preventive measures from Nov. 2, including several exceptions to face mask requirements.
People will no longer be required to wear masks in five types of indoor or outdoor settings from Nov. 2, according to Health and Welfare Minister Chen Shih-chung (陳時中), who heads the CECC.
These include indoor or outdoor venues for singing and exercising; for photo shoots; workplaces relating to agriculture, forestry, animal husbandry, or fish farming jobs; forest recreation areas and beaches; water facilities, such as cold and hot springs, spas, saunas and steam rooms.
However, people visiting those places will still be required to carry a mask with them, which they should wear if they develop any symptoms or cannot maintain social distance.
Taiwan initiated a face mask mandate for people taking public transport in April 2020. A comprehensive outdoor mask mandate was introduced after the COVID-19 alert level was raised to Level 3 in mid-May, amid the spike in locally transmitted cases.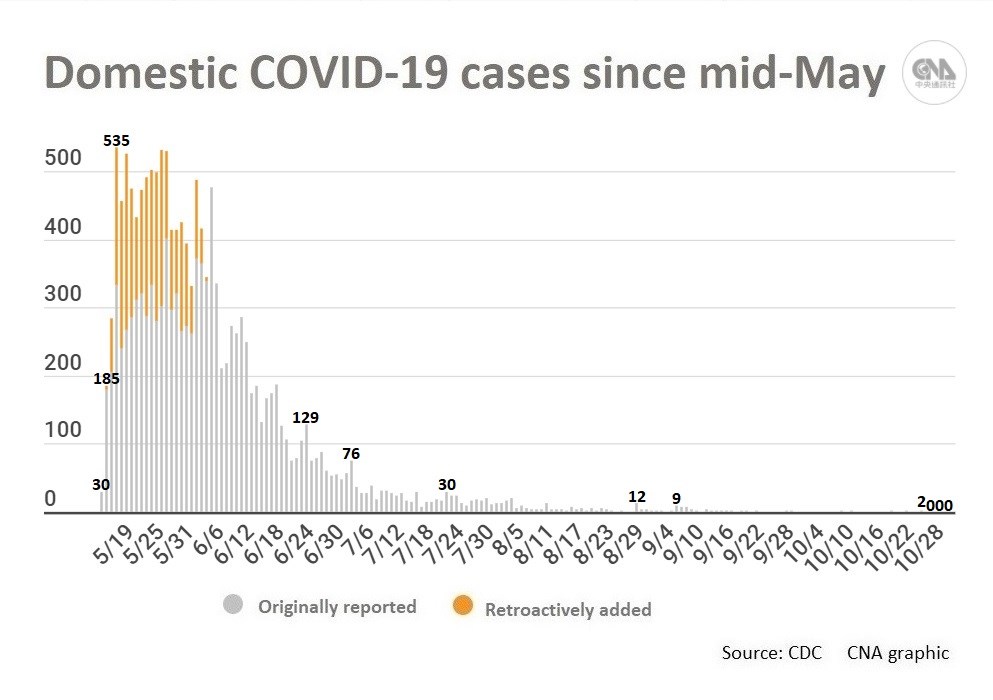 Meanwhile, limits on the number of people attending indoor and outdoor gatherings currently 80 and 300, respectively, and crowd control measures for businesses and public spaces will also be lifted from Nov. 2, Chen said.
In addition, people will be allowed to take their masks off for the purposes of eating or drinking on public transportation, including trains, buses, boats and domestic flights, as well as in movie theaters, karaoke outlets, MTV outlets and internet cafes.
The relaxations were announced by Premier Su Tseng-chang (蘇貞昌) earlier that day after he received a report on the current COVID-19 situation and response measures from the Ministry of Health and Welfare during a Cabinet meeting.
Some entertainment venues, such as nightclubs, disco halls, pubs, hostess clubs and massage parlors, without hosts or hostesses, will be conditionally allowed to resume services from Nov. 2, the CECC said, adding that it plans to allow those with hosts or hostesses to reopen from Nov. 16.
Meanwhile, the CECC said it is considering further easing other control measures depending on the development of the COVID-19 situation.
Update
View All