Record-high gray-faced buzzards seen in Kenting in annual migration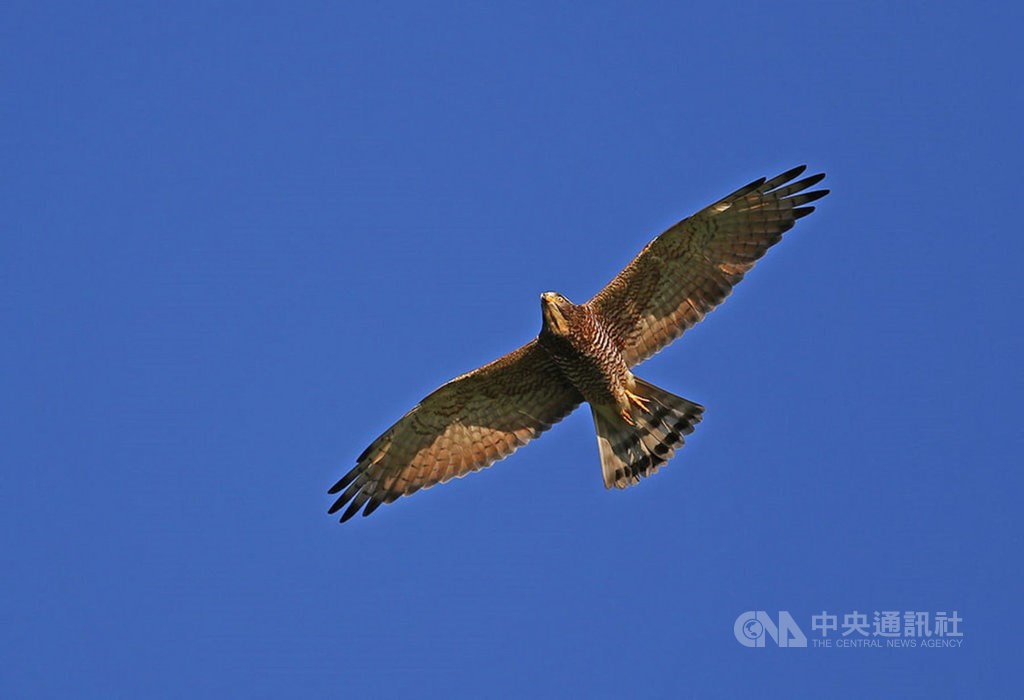 Taipei, Oct. 21 (CNA) A record high of over 110,000 gray-faced buzzards have been seen in Taiwan during their annual migration to the south, the Kenting National Park Administration reported on Thursday.
As of Wednesday, a total of 114,805 gray-faced buzzards from China, Japan, or Siberia had passed through Kenting in southern Taiwan's Hengchun Peninsula, the highest number on record since the sightings were first recorded over 30 years ago.
Since Oct. 15, thousands of migratory gray-faced buzzards have been spotted daily flying in flocks into the Kenting area in Pingtung County, where they stayed one night before continuing their migration to the Philippines to spend winter.
Gray-faced buzzards usually set out on their annual autumn migration in late September and arrive in Taiwan in mid-October, earning them the nickname "National Day bird."
After spending the winter in the Philippines, they usually fly back to the north in late March and early April along the terraced mountains of Taichung and Changhua in central Taiwan.
In Taiwan, gray-faced buzzards are a common scene in spring and autumn, and a few remain on Lanyu Island for the winter.
In a related development, a hunter was arrested in Pingtung County's Manzhou Township for attempting to poach gray-faced buzzards Tuesday night.
Although he was stopped before poaching any of them, he was handed over to prosecutors on suspicion of breaching the Wildlife Conservation Act, which could result in a jail term of between six months and five years and a possible fine of NT$200,000-NT$1 million (US$35,700), police said in a statement.