CORONAVIRUS
/
Taiwan plans to allow mixing of AZ-BNT vaccines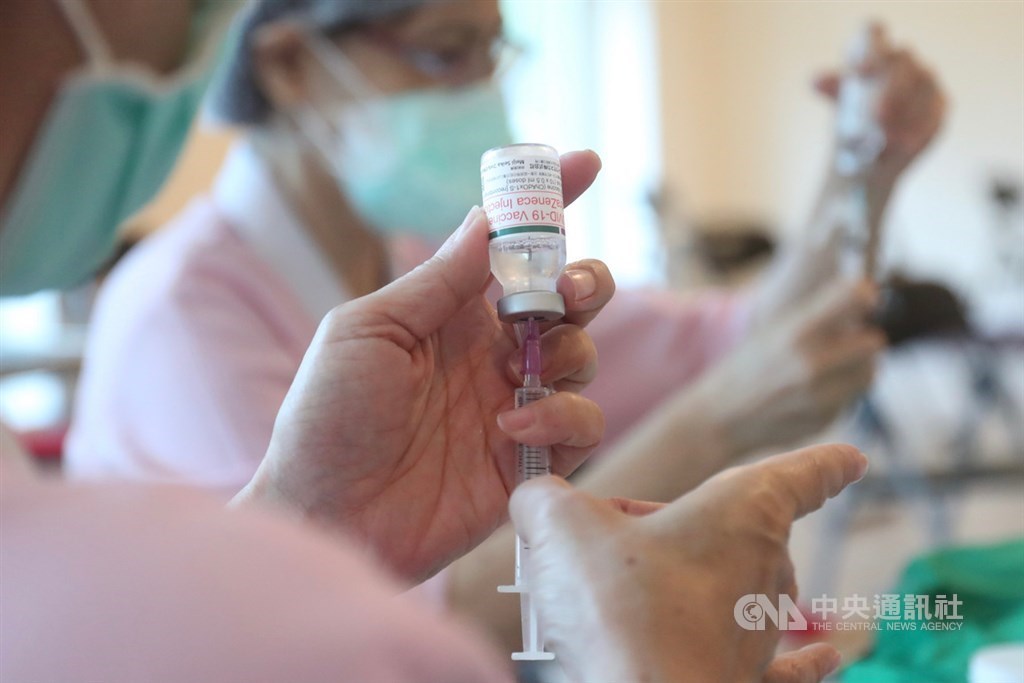 Taipei, Oct. 21 (CNA) The government plans to authorize further COVID-19 vaccine mix-and-matching, by allowing those who received an AstraZeneca shot at least 10 weeks ago to choose the Pfizer-BioNTech (BNT) for their second dose during the next round of vaccinations, Health Minister Chen Shih-chung (陳時中) said Thursday.
The Central Epidemic Command Center (CECC) is expected to allow mixing and matching of those COVID-19 vaccines starting in early November, allowing people in all age groups who received an AZ vaccine jab at least 10 weeks ago to take the mRNA vaccine BNT as their second shot, Chen, who heads the CECC, said at a legislative session.
When asked how many people will be eligible for the mix-and-match approach, Chen said that about 1 million people have received an AZ shot and are waiting for their second dose.
The future shipment of vaccines Taiwan expects to receive are likely to be sufficient to meet demand for the upcoming 13th round of vaccinations, including mixed-doses of coronavirus vaccines, he added.
The Advisory Committee on Immunization Practices under the Ministry of Health and Welfare previously agreed to allow those in the first three vaccine priority groups who have received the AZ vaccine as their first dose to take mRNA vaccines such as BNT and Moderna for the second at an interval of at least eight weeks, according to a report given by Chen to the Legislative Yuan's Social Welfare and Environmental Hygiene Committee.
The top three priority groups in Taiwan are medical workers and frontline non-medical personnel working in medical facilities, epidemic prevention workers, and people at higher risk of exposure to COVID-19 due to their jobs.
Currently, medical workers and non-medical personnel working in medical facilities who received an AZ COVID-19 vaccine jab more than 10 weeks ago are allowed to take the Moderna vaccine as their second shot, according to the report.
However, Chen said that more research will need to be done before permission is given to mix the domestically-developed Medigen vaccine with other vaccines.
View All