CORONAVIRUS
/
Taiwan reports no new COVID-19 cases, deaths for first time in 193 days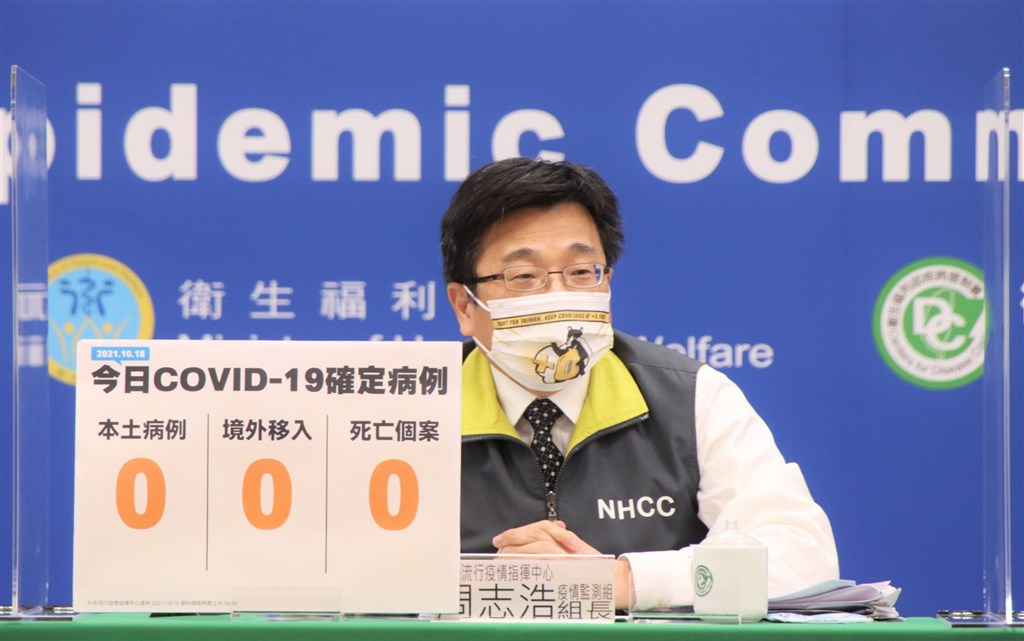 Taipei, Oct. 18 (CNA) Taiwan on Monday reported no new COVID-19 cases and no new deaths from the disease for the first time in 193 days, according to the Central Epidemic Command Center (CECC).
"We are of course thrilled, and we need everyone to keep up the good work," Centers for Disease Control Director-General Chou Jih-haw (周志浩) said at a press briefing.
It is the first time Taiwan has recorded no new cases and deaths since April 8, Chou said.
To date, Taiwan has confirmed a total of 16,337 COVID-19 cases, of which 14,420 are domestic infections reported since May 15, when the country first recorded more than 100 cases in a single day.
However, since Aug. 15, the daily number of domestic cases has fallen to mostly single digits, totaling 117, according to CECC data.
With no new deaths reported Monday, the number of confirmed COVID-19 fatalities in the country remained at 846, with all but 12 recorded since May 15, CECC data showed.
View All