Taipei seeks to freeze assets of fatal Beishi River outing organizers
Taipei, Oct. 17 (CNA) The Taipei City government will seek to freeze the assets of the organizers of an outing on which at least four people died after being swept into New Taipei's Beishi River Saturday.
As of Sunday afternoon, two children are still missing from the outing to the Hubaotan Historic Trail in New Taipei's Shuangxi District, which was organized by Taipei-based Ta Fang Nature Experiences (大方自然體驗).
Rescuers earlier confirmed that two adults and two children missing from the group had been found without vital signs.
The group of 16 adults and 15 children, led by a guide surnamed Su (蘇), had originally set out for the historic trail before turning back due to heavy rain.
On their way back, two adults and four children from the group were attempting to cross the Beishi River via a check dam when they were swept into the water.
The check dam is not part of a designated walking route and lacks safety features such as railings.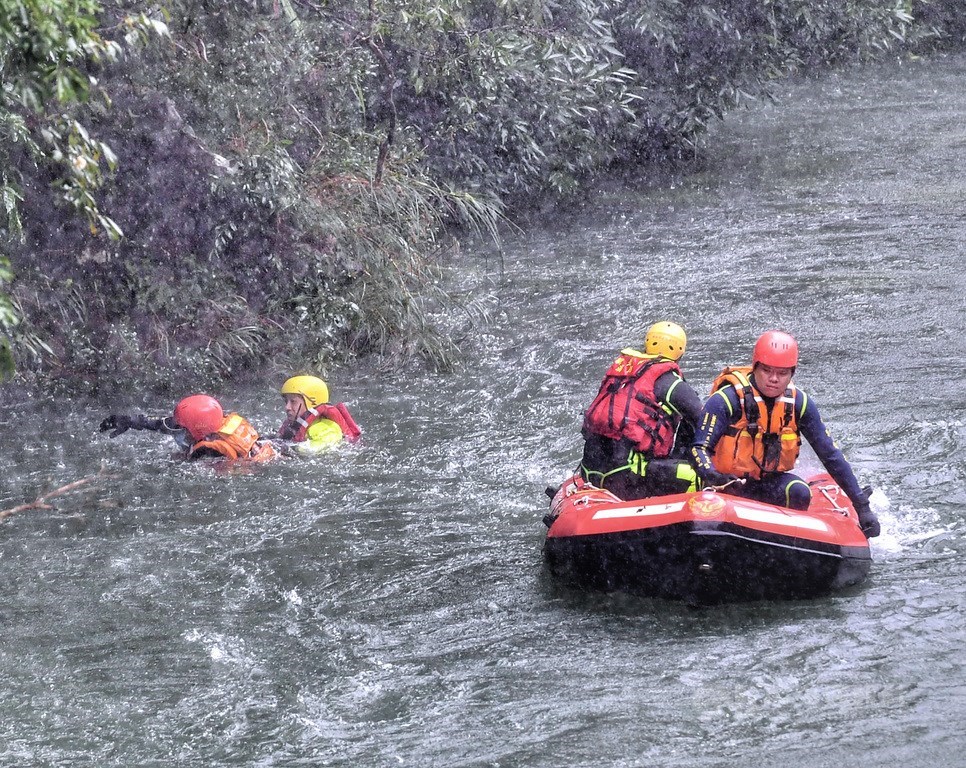 Taipei Deputy Mayor Tsai Ping-kun (蔡炳坤) said Sunday that the city government had begun looking into operations of Ta Fang Nature Experiences, adding that the government would file a motion to freeze the group's assets.
According to New Taipei Mayor Hou Yu-ih (侯友宜), the outing was part of a package sold by Ta Fang Nature Experiences that contained seven such outdoor activities and cost NT$1,600 (US$56.50) per person.
On Saturday, Taipei City Councilor Keng Wei (耿葳) questioned whether Ta Fang Nature Experiences was regulated by the government at all and whether it was a legally registered company, given that it recruited participants through Facebook.
Keng called on the city government to determine who is in charge of the company, the operator of the company's Facebook page, and the recruiter of Saturday's outing, so as to protect the rights of the participants and their families.
In a Facebook post on Sunday, Keng criticized those in charge at the company for failing to come forward, as well as for deleting photos off of a Facebook page before closing the page altogether, saying such actions were akin to rubbing salt in the wounds of the families involved.