CORONAVIRUS
/
Level 2 alert extended to Nov. 1, one new imported COVID-19 case reported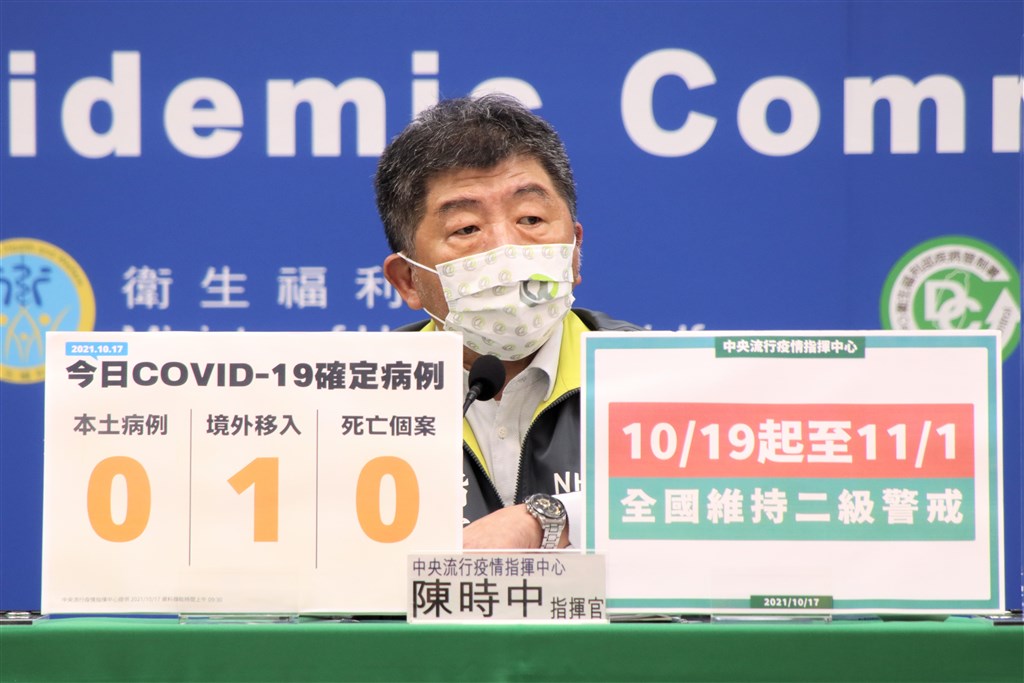 Taipei, Oct. 17 (CNA) The Central Epidemic Command Center (CECC) has extended Taiwan's Level 2 COVID-19 alert to Nov. 1, after reporting one imported case, no new domestic infections, and no deaths from the disease Sunday.
The new imported case involved an Indonesian woman in her 30s, who traveled to Taiwan Oct. 2, according to the CECC.
The woman had proof of a negative COVID-19 test, which is required to enter Taiwan, and tested negative upon arrival. She later tested positive during the mandatory 14-day quarantine period, the CECC said.
With the confirmation of Sunday's new case, the total number of reported COVID-19 cases in Taiwan stands at 16,337.
Of these, 14,420 are domestic infections reported since May 15, when the country first recorded more than 100 cases in a single day.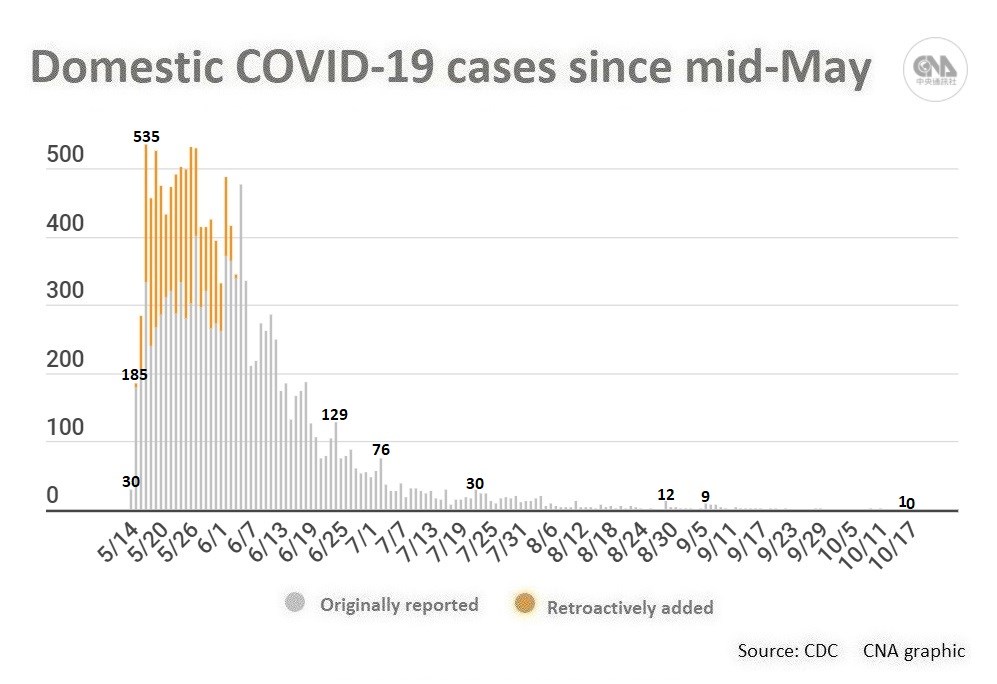 However, the daily number of domestic cases has fallen to mostly single digits since Aug. 15, totaling 117 since then.
The number of imported cases has risen by 399 to 1,699 over the same period, according to the CECC.
With no new deaths reported Sunday, the confirmed COVID-19 death toll in Taiwan remains at 846.
During the CECC's daily press briefing, Health Minister Chen Shih-chung (陳時中) also announced that the current Level 2 COVID-19 alert would be extended by another two weeks to Nov. 1.
Although Taiwan has only recorded three domestic cases this month, and with the COVID-19 situation stable, Chen said the current progress of the vaccine rollout had led to the CECC's decision to extend the alert for another two weeks.
As of Sunday, 62.11 percent of Taiwan's 23.43 million population have received at least one dose of a COVID-19 vaccine, while 22.01 percent have been fully vaccinated, Chen said.
Chen recently said the government was aiming to achieve a 70 percent first-dose vaccination rate and 30 percent full vaccination rate by the end of October.
Recent cases
Oct. 16: Taiwan reports 11 new COVID-19 cases, zero deaths
Oct. 15: Taiwan reports 4 new COVID-19 cases, no deaths
Oct. 14: Taiwan reports 8 new imported COVID-19 cases, zero deaths
Oct. 13: Taiwan reports 4 new imported COVID-19 cases; zero local cases, deaths
Oct. 12: Taiwan reports 4 new imported COVID-19 cases, zero deaths
View All