'76 Monks' convener detained on suspicion of murder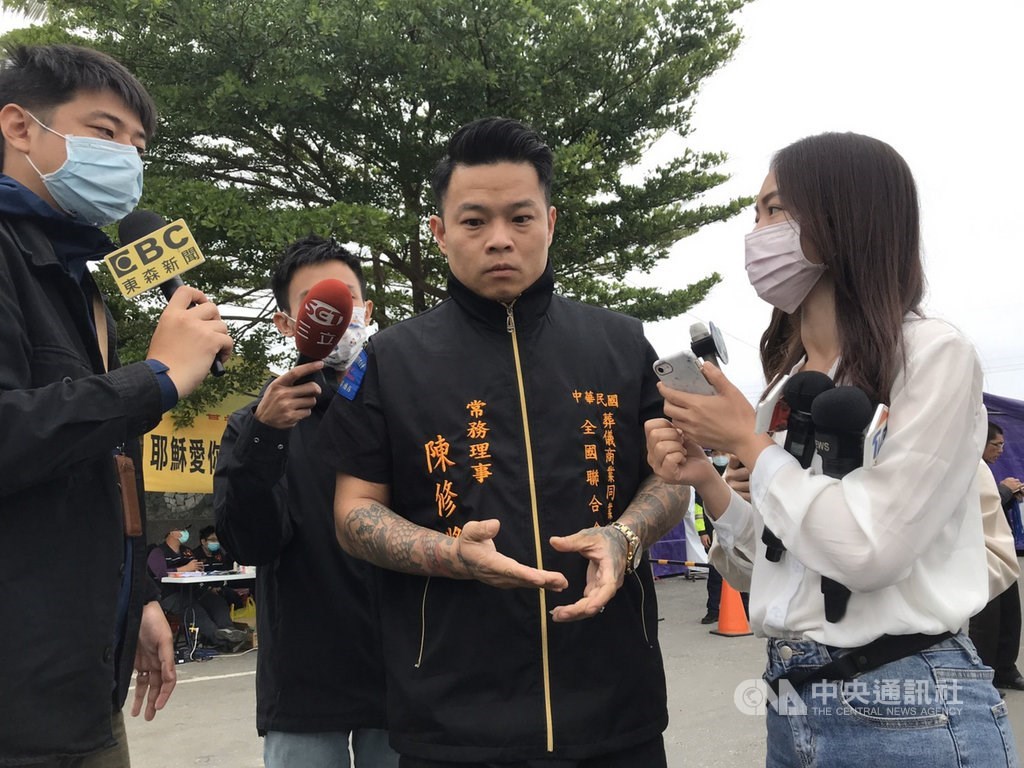 Taipei, Oct. 16 (CNA) Changhua prosecutors have detained the convener of the "76 Monks" volunteer funeral services group on suspicion of murder after a woman he admitted to assaulting Friday later died in hospital.
Investigators said the deceased woman was an employee at a funeral parlor operated by suspect Chen Hsiu-chiang (陳修將), and that Chen and the deceased were thought to have been involved in an extramarital affair.
Chen, who denies murdering the woman, is currently being held incommunicado without charge pending further investigation.
The suspect told police he had driven the woman to hospital after returning to a motel room the pair were staying at Friday morning to find the woman lying lifeless.
The woman was pronounced dead by Changhua Hospital later that morning after attempts to resuscitate her failed.
Medical staff notified police after finding bruising on the woman's body and blood stains around her mouth and nose.
Staff at the hospital said the nature of the woman's injuries were consistent with being inflicted by violent use of force.
Prosecutors said an autopsy showed the victim died of subdural hematoma due to brain injury, alleging that Chen had pulled the woman by her hair and slammed her head into a hard object.
When questioned by prosecutors on Friday, Chen admitted he had beaten the woman.
Prosecutors applied for a court order from the Changhua District Court to hold Chen in custody on suspicion of murder, with the order granted by the court Saturday morning.
The "76 Monks" nonprofit organization was formed by funeral professionals in Taiwan to provide volunteer mortuary cosmetology services.
The group has been on hand to offer assistance at a number of high-profile disasters in recent years, including the Taroko Express train crash in Hualien County in April that killed 49 people, as well as the Kaohsiung gas explosions in 2014 and the TransAsia Airways flight GE222 crash in Penghu that same year.