CORONAVIRUS
/
Taiwan reports 11 new COVID-19 cases, zero deaths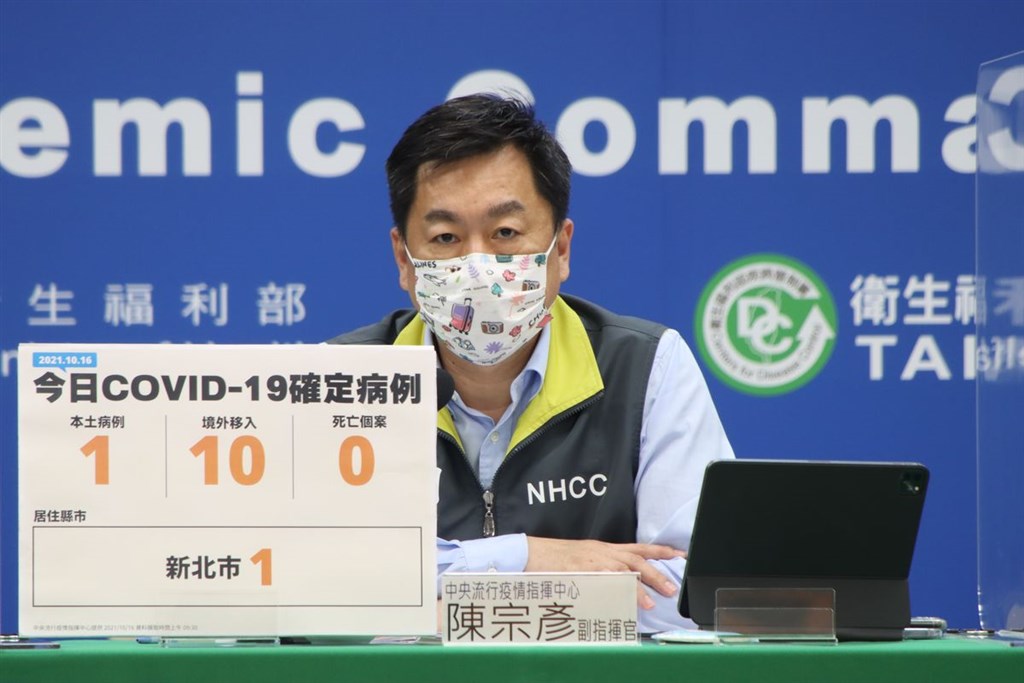 Taipei, Oct. 16 (CNA) Taiwan on Saturday reported 11 new COVID-19 cases, including the first locally infected patient in the last five days.
The domestically transmitted case involved an Indonesian female migrant worker in her 30s, who was confirmed Saturday as having COVID-19 after getting tested on Oct. 15 as she was preparing to leave Taiwan, according to the Central Epidemic Command Center (CECC).
She had a relatively high cycle threshold (CT) value, which indicates the number of cycles required in the PCR test to detect the virus. The lower the number, the higher the viral load, but her CT value was 37.3, indicating a low viral load.
She was hospitalized because of the positive test, but a subsequent PCR test at the hospital came back negative, while a COVID-19 antibody test was positive, said CECC deputy head Chen Tsung-yen (陳宗彥).
The woman was asymptomatic, and three people who came in contact with her are being required to quarantine at home, Chen said.
This case is likely linked to a cluster that occurred in New Taipei in May when COVID-19 cases in Taiwan surged, but the Indonesian woman tested negative for the virus at the time and only had to follow self-health management protocols, said CECC official Lo Yi-chun (羅一鈞).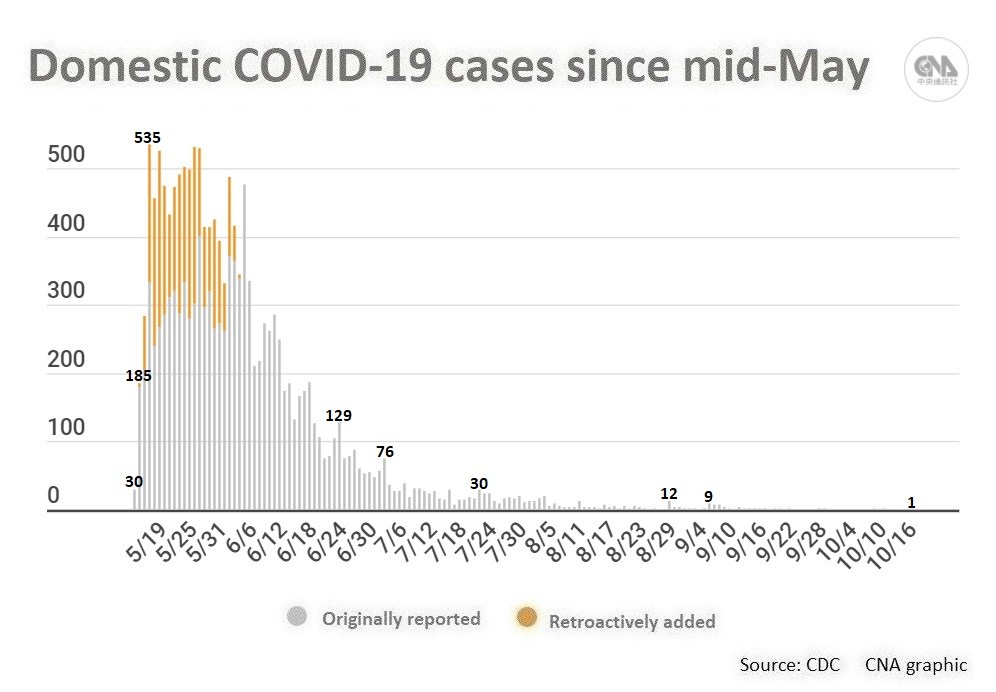 Of the 11 cases reported Saturday, 10 originated overseas and involved six men and four women between the ages of 10 and 50, according to the CECC.
Three of them traveled to Taiwan from the United States, two arrived from Indonesia, and one each came from Japan, Malaysia, the Philippines, the United Kingdom and Cambodia.
They all entered Taiwan between Oct. 1 and Oct. 14, and presented proof of a negative COVID-19 test result taken within three days before flying to Taiwan.
Taiwan has confirmed a total of 16,336 COVID-19 cases since the pandemic began in early 2020, of which 14,584 are domestic infections.
With the daily number of domestic cases falling to single digits in recent weeks, CECC plans to further ease rules requiring people to wear a face mask when exercising outdoors, but the details have yet to be announced.
(By Chang Ming-hsuan, Chiang Hui-chun and Ken Wang) enditem/ls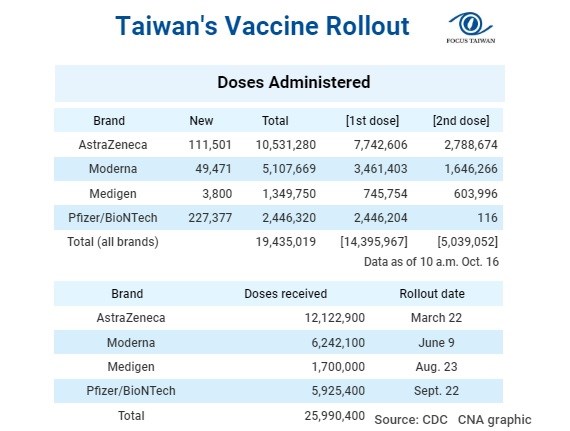 Recent cases
Oct. 15: Taiwan reports 4 new COVID-19 cases, no deaths
Oct. 14: Taiwan reports 8 new imported COVID-19 cases, zero deaths
Oct. 13: Taiwan reports 4 new imported COVID-19 cases; zero local cases, deaths
Oct. 12: Taiwan reports 4 new imported COVID-19 cases, zero deaths
View All