Eyes up here: MRT bids to stem phone-related falls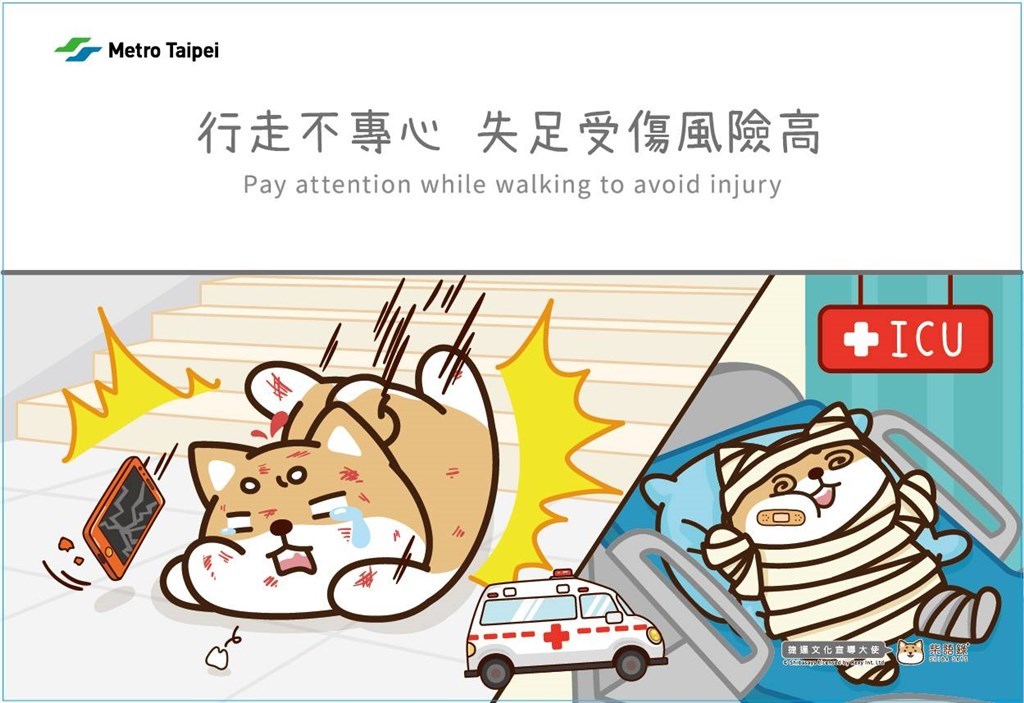 Taipei, Oct. 11 (CNA) The Taipei Rapid Transit Corp. (TRTC) has urged passengers to keep eyes off screens and on their surroundings when moving through the mass rapid transit (MRT) system after 73 device-distracted commuters injured themselves in 2021.
Despite rolling out poster campaigns, in-station monitors and PA announcements to lift spatial awareness, almost half of the 143 people injured in falls on MRT premises between January and August were looking at their phones at the time, according to a press release published by the TRTC Monday.
Twenty-five others were hurt collaterally by others during the same period.
Imploring passengers not add to the list of smart device casualties, the TRTC said looking at a screen while walking imperiled one's own safety and that of fellow passengers, describing it as one of the worst habits to develop.
Meanwhile, the TRTC also revealed that ridership for September had climbed back up to a daily average of 1.5 million, following a steep decline during Taiwan's Level 3 COVID-19 restrictions.
However, masks are still required at all times for passengers on trains and in MRT underground shopping complexes, with those that fail to comply subject to fines of NT$3,000 (US$107)-NT$15,000.
To help limit transmission by reducing physical contact, the TRTC said passengers should use automatic ticket-machines when purchasing tickets or topping up transit passes.