CORONAVIRUS
/
Taiwan reports 8 new COVID-19 cases, no deaths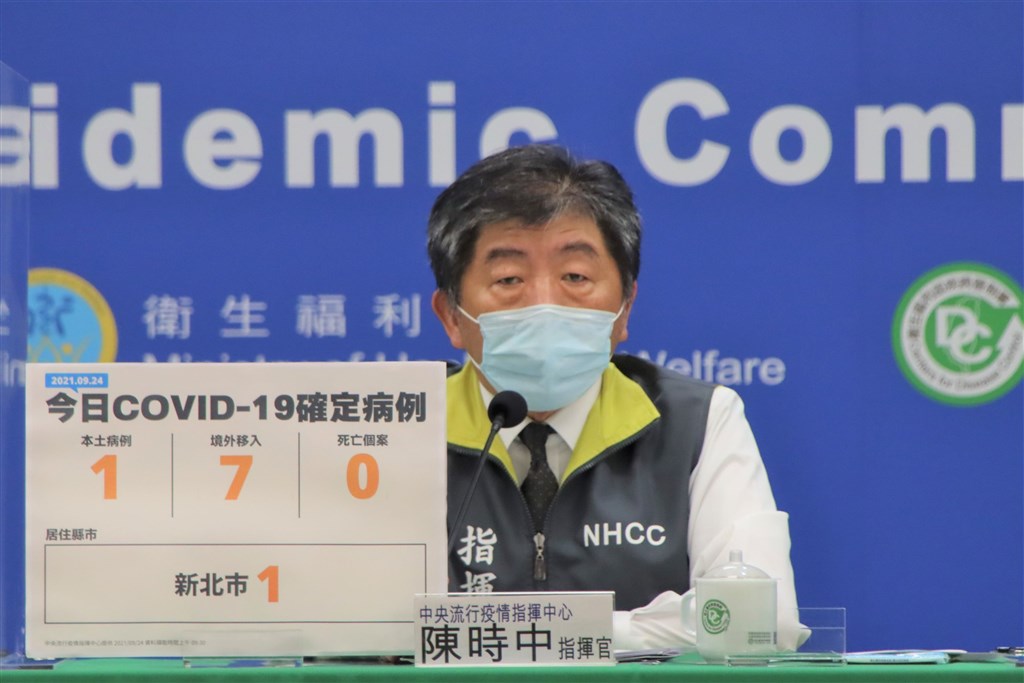 Update: Vaccine rollout just one factor in looking at lowering of COVID alert
Taipei, Sept. 24 (CNA) Taiwan reported eight new COVID-19 cases, all but one of them contracted overseas, and no deaths from the disease on Friday, according to the Central Epidemic Command Center (CECC).
The only domestic case involved a woman in her 20s in New Taipei, who took a test required for her work on Wednesday, and the results came back positive, according to the CECC.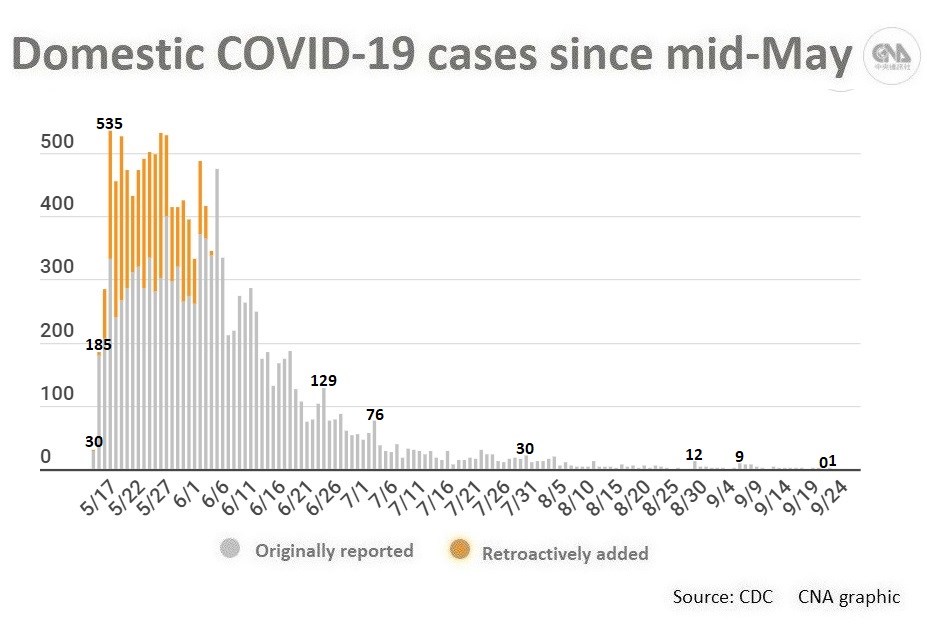 The seven new imported cases included four Taiwanese nationals who returned home from Belize, the United Kingdom, the United States and Japan between Sept. 11 and Sept. 22, the CECC said.
The other three were Philippine crew members who developed symptoms on Monday and Tuesday before their ship docked at a port in Taiwan on Wednesday, when they were tested positive and sent to a hospital, according to the CECC.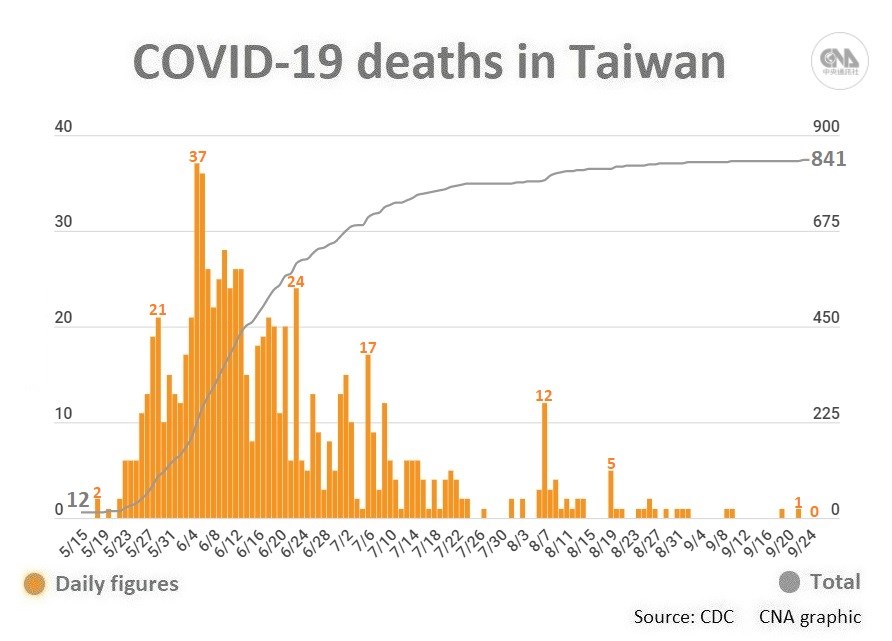 Friday was the second day in a row that no deaths from the disease were reported, keeping the total number of people who have died from COVID-19 in Taiwan at 841 since the epidemic began, the CECC said.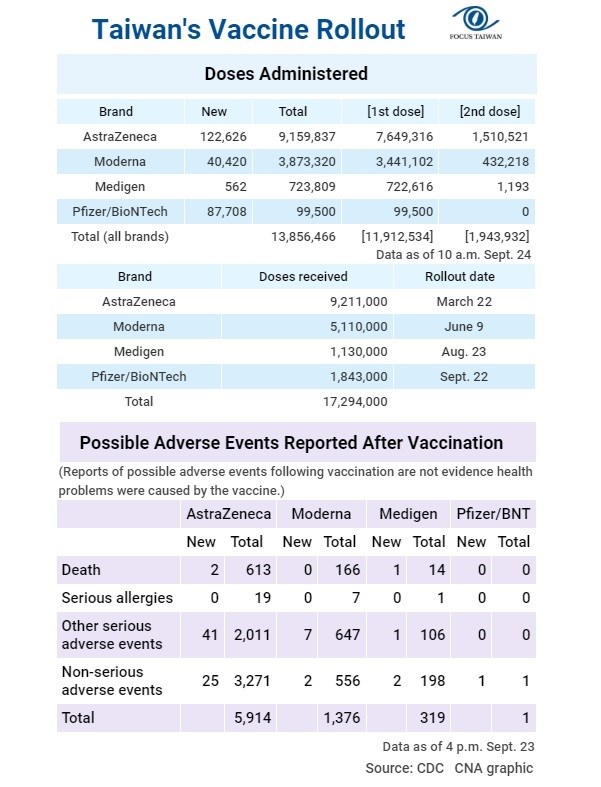 Recent cases
Sept. 23: Taiwan eases quarantine rules for visitors from Peru, Bangladesh and Brazil
Sept. 22: Taiwan reports seven new COVID-19 cases, third Delta variant death
Sept: 21:  Taiwan records 5 new COVID-19 cases, lowers age for 2nd Moderna jab
Sept. 20: Taiwan reports six new COVID-19 cases; some department stores closed
View All