Typhoon Chanthu, Sunday morning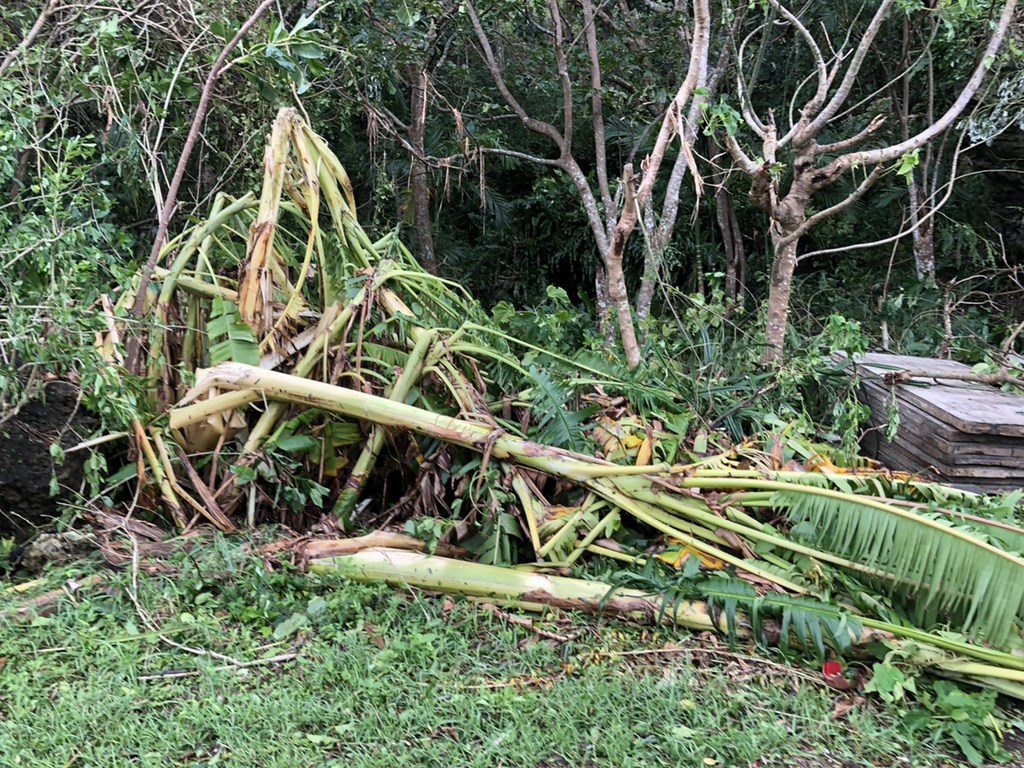 (The story was last updated at 12:30 p.m., Sunday. Click here to read the typhoon's latest movements)
Taipei, Sept. 12 (CNA) Typhoon Chanthu moved from southeast of Taiwan to northeast of the island Sunday, and a land warning for the storm that covers all areas in Taiwan remains in place, according to the Central Weather Bureau (CWB).
As of 12 p.m. Sunday, Typhoon Chanthu was located about 70 kilometers east of Yilan, moving north northwest at a decreasing speed from 24 km per hour to 21 kpm, CWB data showed.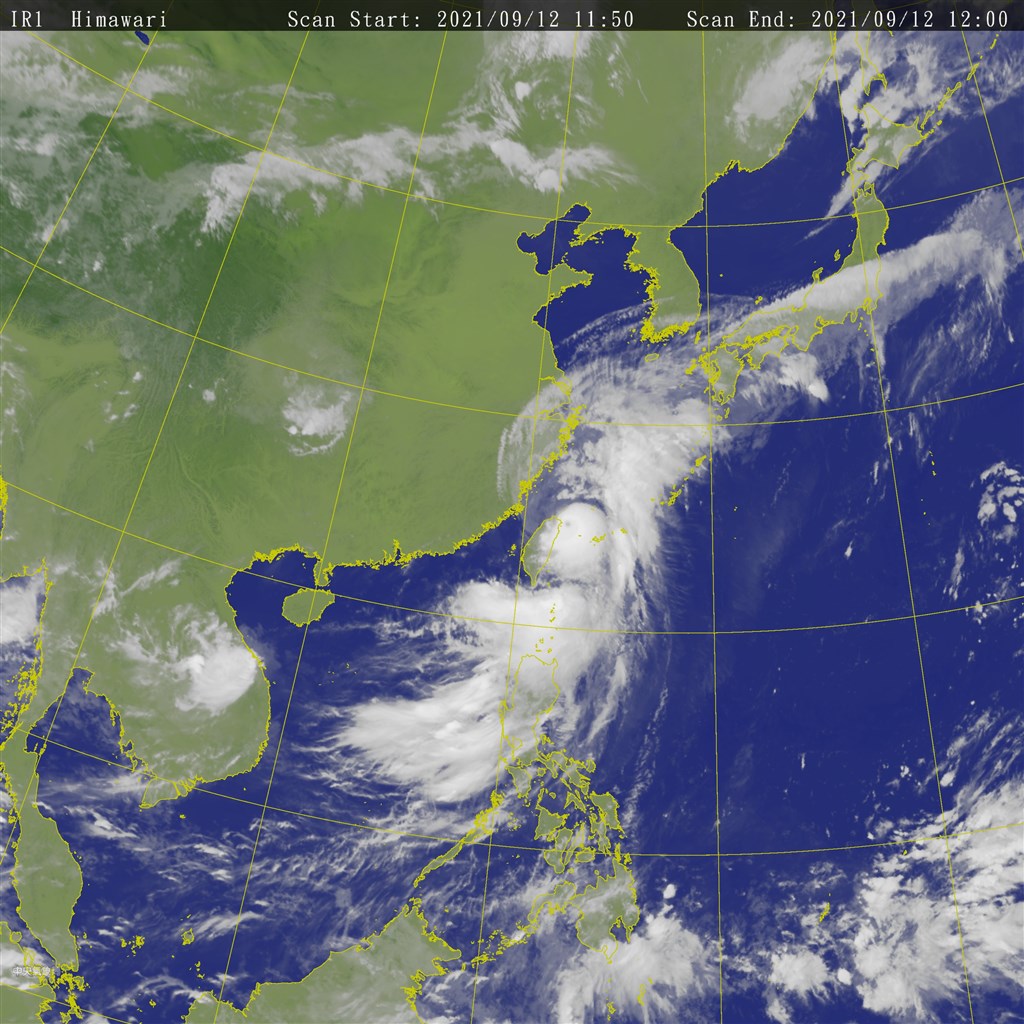 The typhoon was packing maximum sustained winds of 162 km per hour, with gusts of up to 198 km per hour, according to CWB data.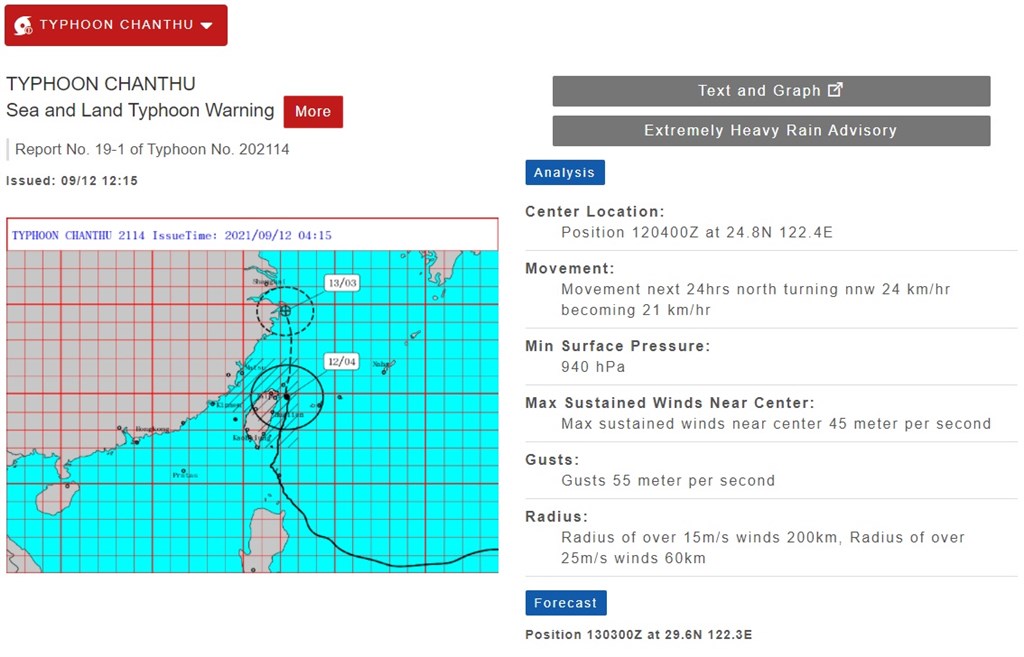 The weather bureau has an extremely heavy rain warning for Yilan County and inland districts of Taichung through Sunday night.
These areas can expect more than 200 millimeters of accumulated rainfall in 24 hours or more than 100 mm in three hours, according to the warning. (Click here for the latest heavy rain warnings issued by the CWB)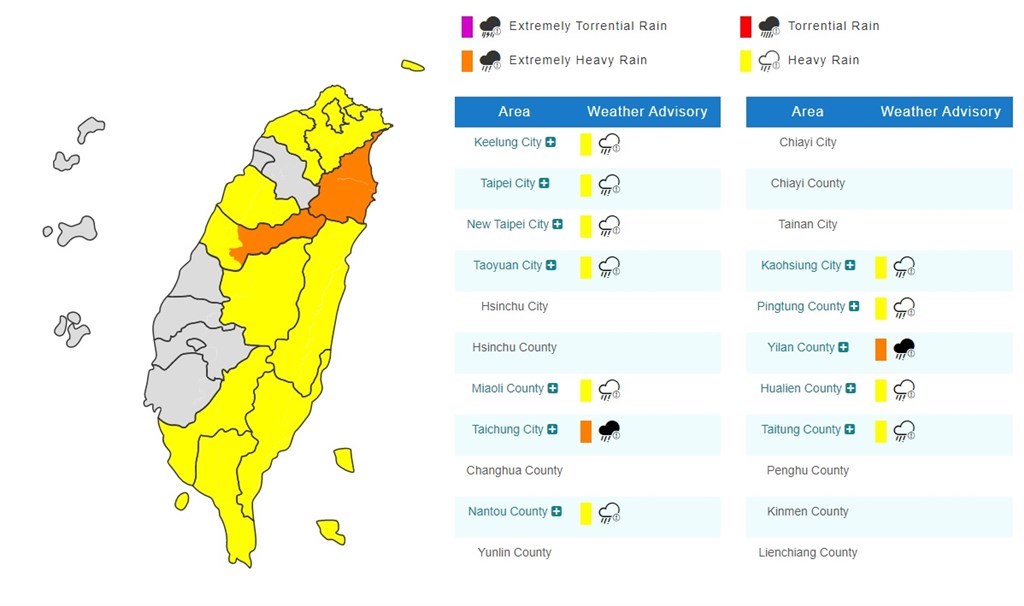 A heavy rain warning was issued for Keelung, Taipei, New Taipei, Taoyuan, Kaohsiung cities, part of Taichung, and Miaoli, Hualien, Taitung and Pingtung counties through Sunday night.
The heavy rain warning means more than 80 mm of accumulated rainfall is expected in 24 hours or more than 40 mm in one hour.
All domestic flights have been canceled, while the Taiwan Railways Administration will not oprate services to eastern Taiwan before 6 p.m.
*For the latest school and office closure information:
https://www.dgpa.gov.tw/typh/daily/ndse.html
Video courtesy of a resident on Orchid Island, Saturday.