Over 2,000 moved to safety in Hualien as Typhoon Chanthu approaches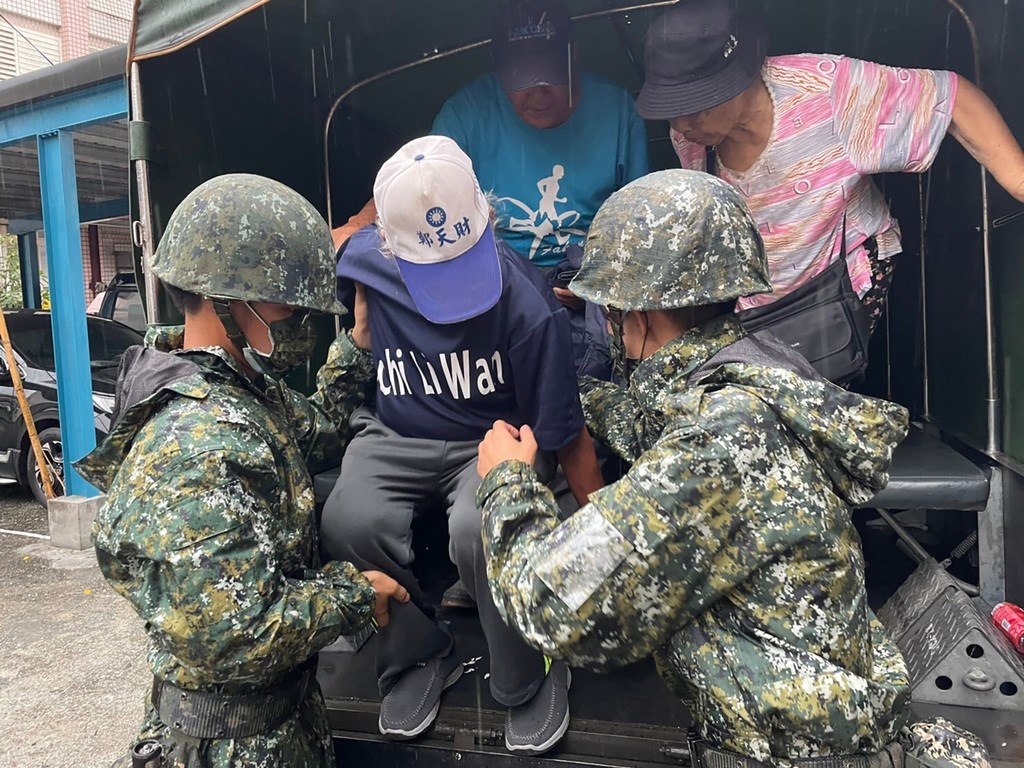 Taipei, Sept. 11 (CNA) Over 2,000 residents in Hualien County are being moved to safe locations as a precautionary measure, as Typhoon Chanthu is expected to bring heavy rainfall to the eastern county Saturday, local officials said.
With the help of the armed forces and police, people living in areas that are easily flooded or could be hit by mudslides in Sinchen, Jian, Sioulin and Fonglin townships have been taken to shelters, county officials said.
The county government also announced that government offices and schools would be closed from 6 p.m. Saturday, which is a working day in the government calendar.
At 5 p.m., Typhoon Chanthu was located about 110 kilometers south-southeast of Taiwan's southern tip Eluanbi in Pingtung County, moving north at a speed of 21 km per hour, according to the Central Weather Bureau (CWB).
The storm has slightly weakened, packing maximum sustained winds of 162 km per hour, with gusts of up to 198 km per hour, but its speed has increased, CWB data showed.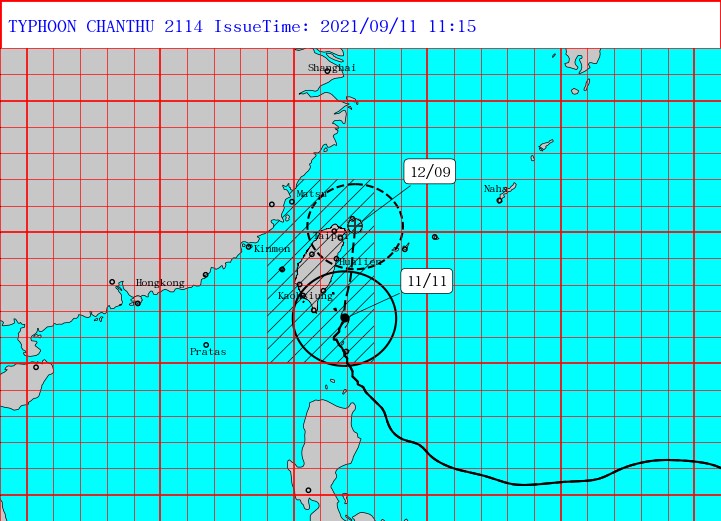 In addition to a land warning for the storm that covers all areas in Taiwan, the weather bureau also issued an extremely heavy rain warning for Yilan, Hualien, and Taitung counties, as well as the southern part of Pingtung through Sunday night.
These areas can expect more than 200 millimeters of accumulated rainfall in 24 hours or more than 100 mm in three hours, according to the warning.
Northern Taiwan is expected to see more showers from Saturday evening, while torrential rain and thunderstorms are likely to take place across Taiwan between 8 a.m. and 8 p.m. Sunday, the CWB forecast.
*For the latest school and office closure information: