CORONAVIRUS
/
Taiwan reports 10 new COVID-19 cases, including rare one in Yunlin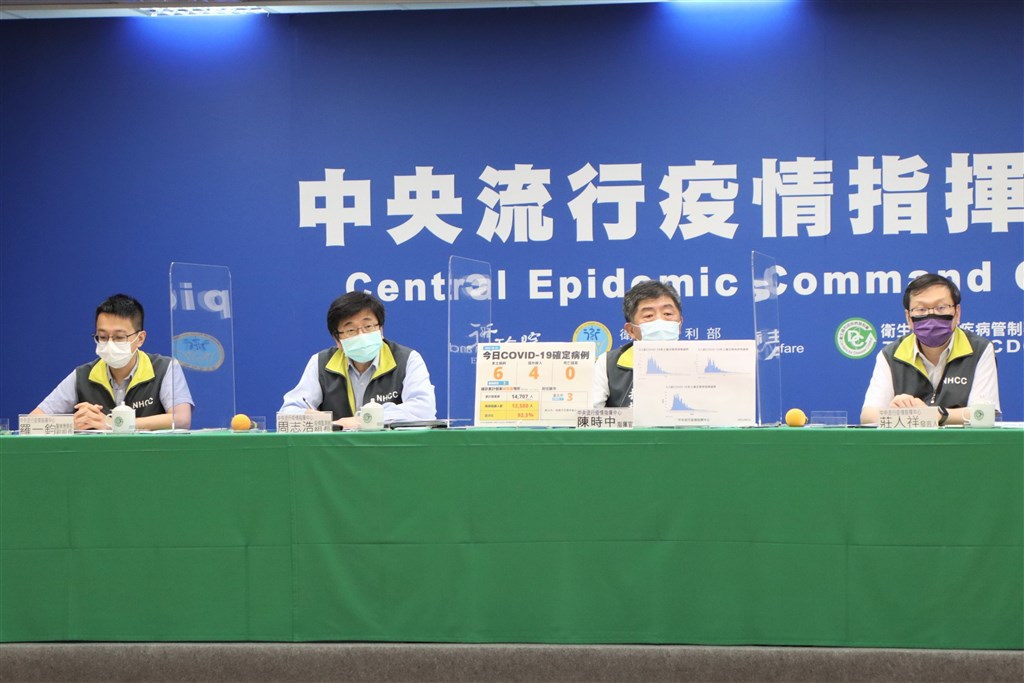 Taipei, Aug. 22 (CNA) Taiwan on Sunday reported 10 new cases of COVID-19, including the first domestically transmitted infection in Yunlin County in more than two months, according to the Central Epidemic Command Center (CECC).
Six of the new cases were domestic infections, and four were contracted overseas, the CECC said.
Of the domestic cases, three were reported in Taipei and one each in New Taipei, Taoyuan and Yunlin County. The CECC said three of those cases had a known source of infection, and the others were being investigated.
Meanwhile, for the first time in 62 days, Yunlin recorded a new domestic COVID-19 case, according to the county government.
The patient is a Philippine national in her 30s, who arrived in Taiwan in March to work as a caregiver, according to the county government. She tested negative for COVID-19 before her 14-day quarantine ended, and she went to work with a family in Taipei's Neihu District, county officials said at press briefing.
On July 16, the caregiver tested negative again, as she was preparing to switch jobs, and she started working with a family in Yunlin's Beigang Township, the officials said.
On Saturday, she was tested a third time, in preparation for staying in hospital with her sick employer, and the results came back positive, the officials said.
Judging by the patient's high CT levels, she was likely infected a while back, when she was in Taipei, the officials said. The county government, however, is taking the precaution of setting up a rapid testing station in Caohu Village, where the woman lives, so people in the neighborhood can get tested, the officials added.
The testing station will open at 2 p.m. on Monday at the Xihu Activity Center, they said.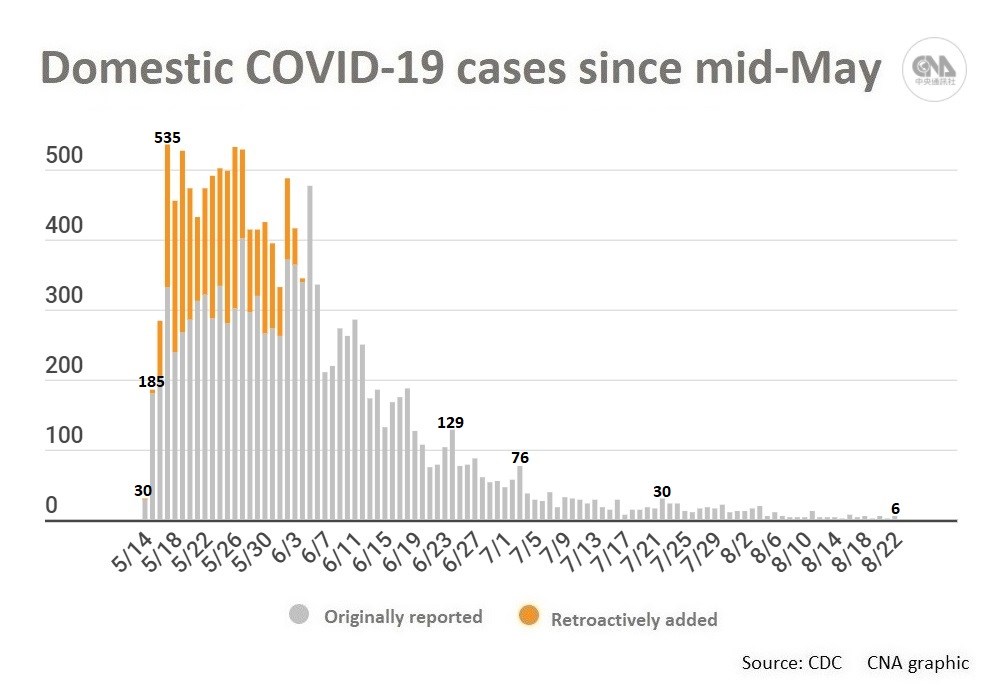 The four imported cases on Sunday, meanwhile, involved two Taiwanese, a South African and an Indian national, who recently arrived from Japan, Germany, South Africa and India, according to the CECC.
Two of those cases were classified as breakthrough infections, as the patients came down with the disease at least 14 days after receiving one or two of the shots they needed to be fully vaccinated against COVID-19, said CECC official Lo Yi-chun (羅一鈞).
This brings the number of breakthrough infections among travelers to Taiwan to 19, with eight of them having received the BioNTech-Pfizer vaccine, five the AstraZeneca vaccine, and three each the Moderna and Johnson & Johnson jabs, respectively, Luo said.
To date, Taiwan has confirmed a total of 15,926 COVID-19 cases, of which 14,338 are domestic infections reported since May 15, when the country first recorded more than 100 COVID-19 cases in a single day.
With no new deaths reported Sunday, the number of confirmed COVID-19 fatalities in the country remained at 828, with all but 12 recorded since May 15, CECC data showed.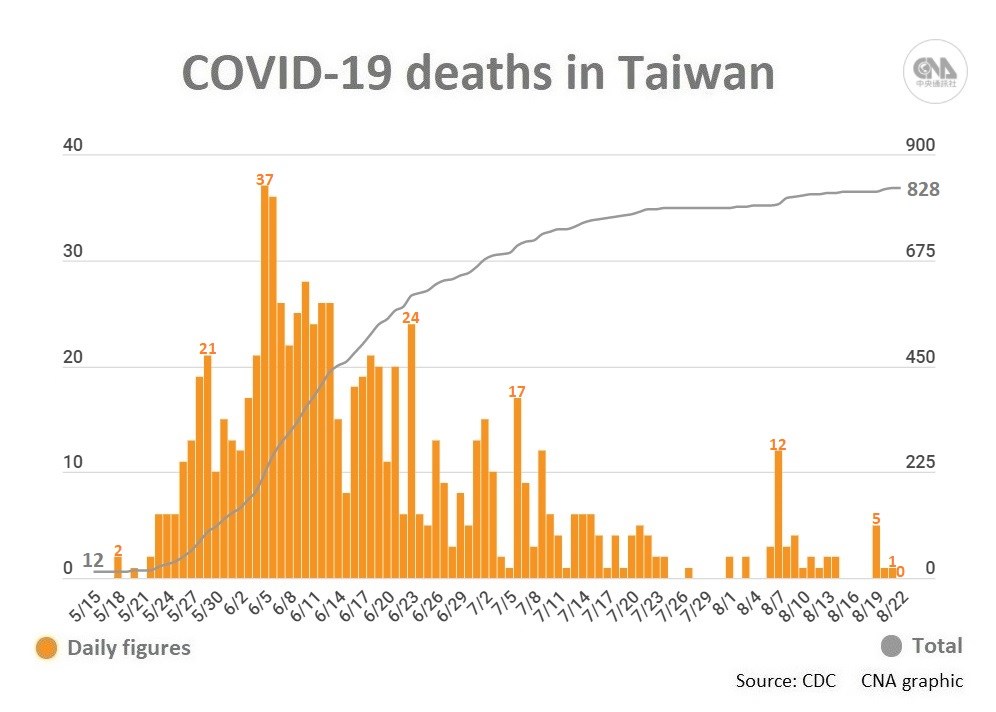 Recent cases
Aug. 21: Taiwan reports 2 domestic COVID-19 cases; further easing of restrictions
Aug. 20: Taiwan reports 6 domestic COVID-19 cases; most in Greater Taipei
Aug. 19: Taiwan reports six new COVID-19 cases, almost all imported
Aug. 18: Taiwan reports 11 new COVID-19 cases; Taipower cluster grows to 3
View All