CORONAVIRUS
/
Taiwan records 11 new COVID-19 cases, zero deaths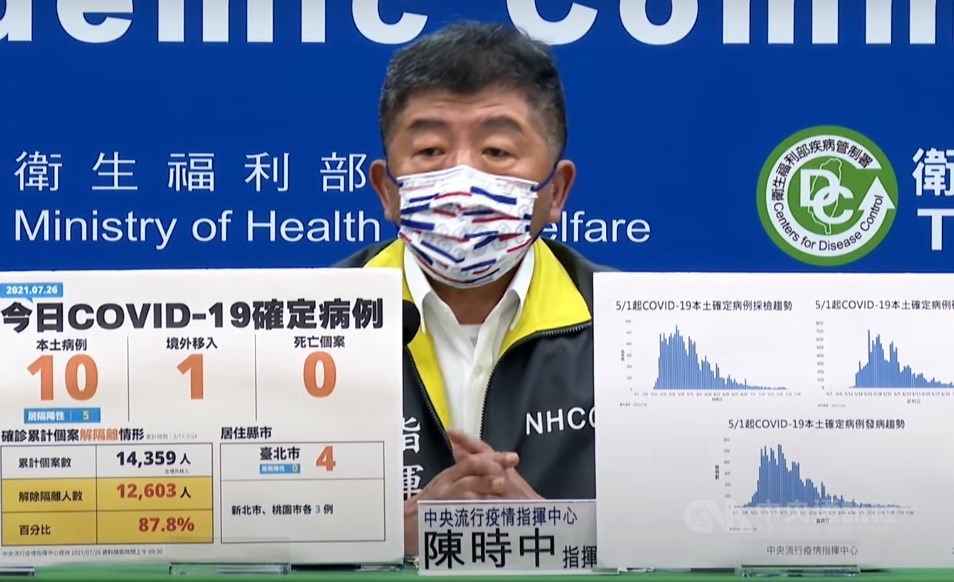 Update: Taiwan reports zero COVID-19 deaths for 2nd consecutive day
Taipei, July 26 (CNA) Taiwan on Monday reported 11 new COVID-19 infections, all but one of which were domestically transmitted, and zero deaths from the disease, according to the Central Epidemic Command Center (CECC).
All 10 domestic cases were reported in northern Taiwan -- four in Taipei, and three each in New Taipei and Taoyuan.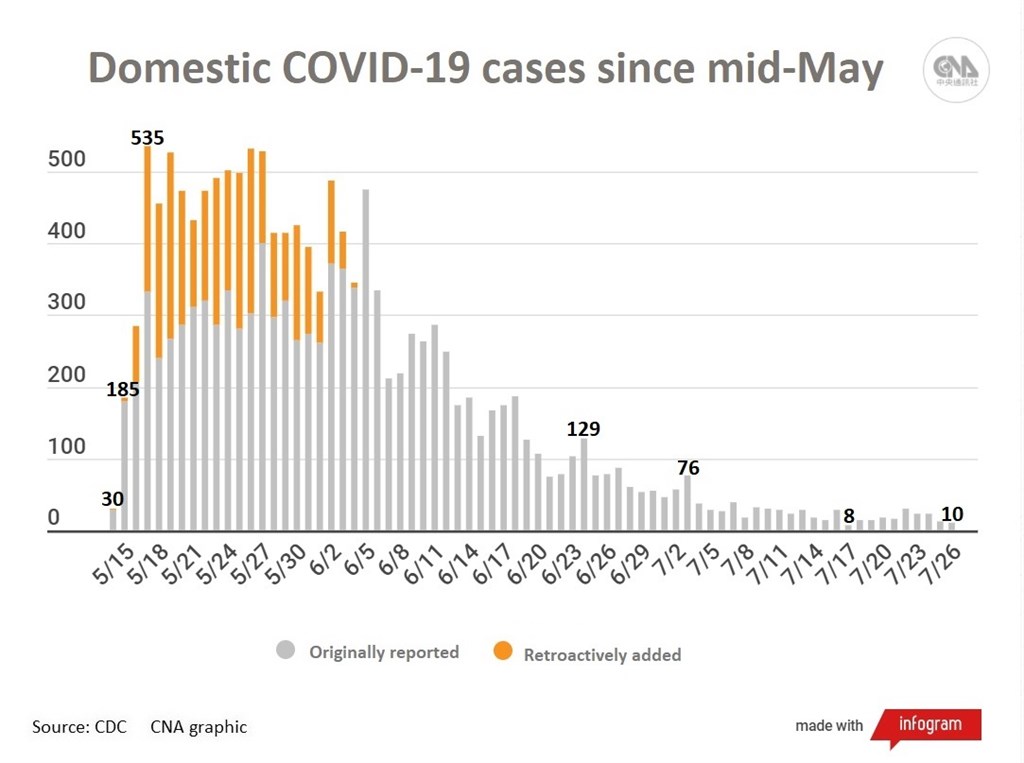 The new cases bring the total in the country to 15,582, of which 14,108 are domestic infections reported since May 15, when Taiwan first recorded more than 100 COVID-19 cases in a single day.
To date, 786 people have died of COVID-19 in Taiwan, including 774 since May 15.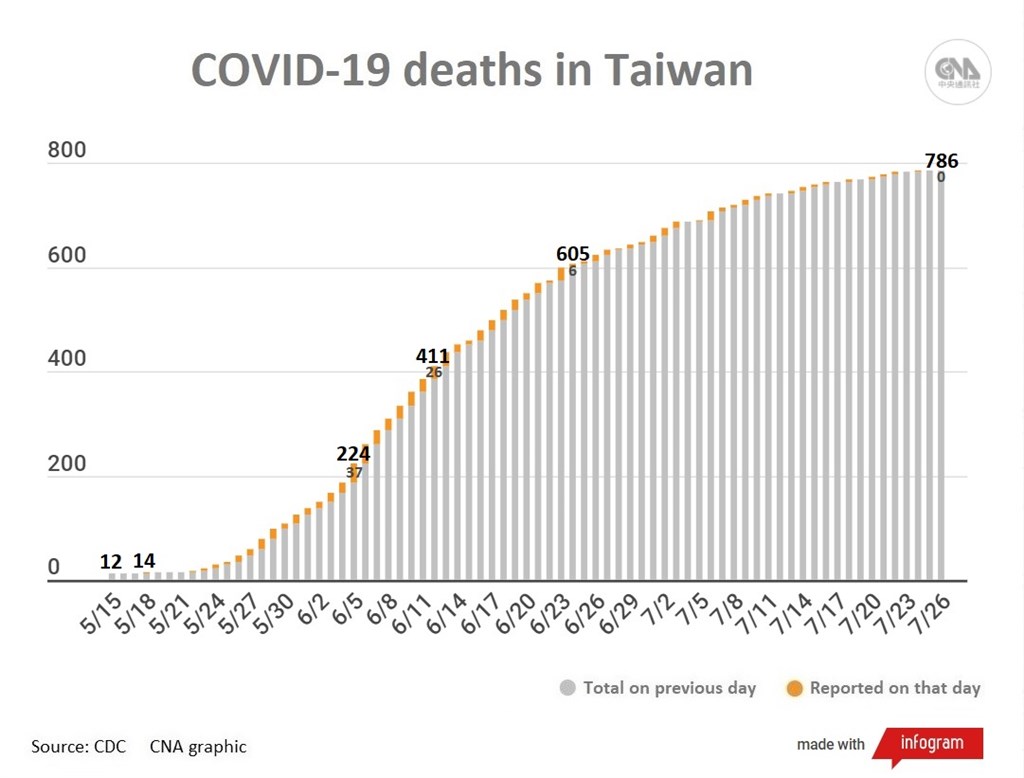 Recent cases
July 25: Caution urged as Taiwan adds dozen local COVID-19 cases, zero deaths
July 24: Taiwan reports 25 new COVID-19 cases, most infection sources known
July 23: Taiwan reports 24 new cases of COVID-19, two deaths
July 22: Taiwan reports 33 new COVID-19 cases, 30 domestic cases in the north
View All