OLYMPICS
/
Taiwan taekwondo bronze medalist thanks officials for Olympic dream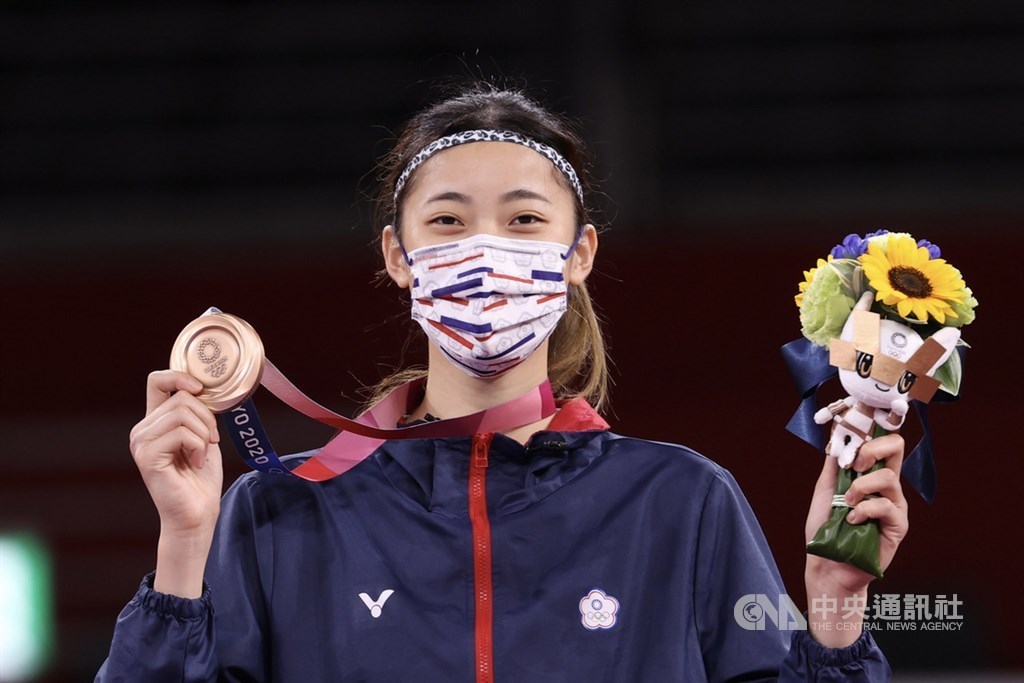 Taipei, July 26 (CNA) Taiwan taekwondo bronze medalist Lo Chia-ling (羅嘉翎) late Sunday thanked a group of officials and a Taipei-based company for helping her realize her dream of competing in the Olympics, after clinching the nation's second medal at the Tokyo Olympics on Sunday.
"There are so many people to thank, but the first and foremost is President of the Chinese Taipei Olympic Committee (CTOC) Lin Hong-dow (林鴻道), head of the Sports Administration, and the Chinese Taipei Taekwondo Association," Lo wrote on her Facebook page.
The names of four people were tagged in her Facebook post, including Lin, taekwondo association chief Chang Huo-lu (張火爐), head of the Sports Administration Chang Shao-hsi (張少熙), and his deputy director-general Hung Chih-chang (洪志昌).
Meanwhile, Lo also thanked the tech firm Cloudmax Inc. for its long-term sponsorship of her training and competitions over the years.
The 19-year old Taiwanese athlete on Sunday beat her opponent Tekiath Ben Yessouf of Niger in the women's 57kg bronze medal contest.
Lin, Hung and Chang Shao-hsi have been embroiled in a controversy after athletes representing Taiwan in the Tokyo Olympics were found to have flown to the Games last week in economy class while government officials sat in business class.
The incident has sparked a huge public outcry, which prompted an apology from President Tsai Ing-wen (蔡英文), who had pledged previously that during her term in office, all Taiwanese athletes and coaches competing in major international sports events would travel business class to overseas competitions.
Chang Shao-hsi, meanwhile, has also offered to resign over the matter.
View All