Typhoon In-Fa's periphery expected to bring rain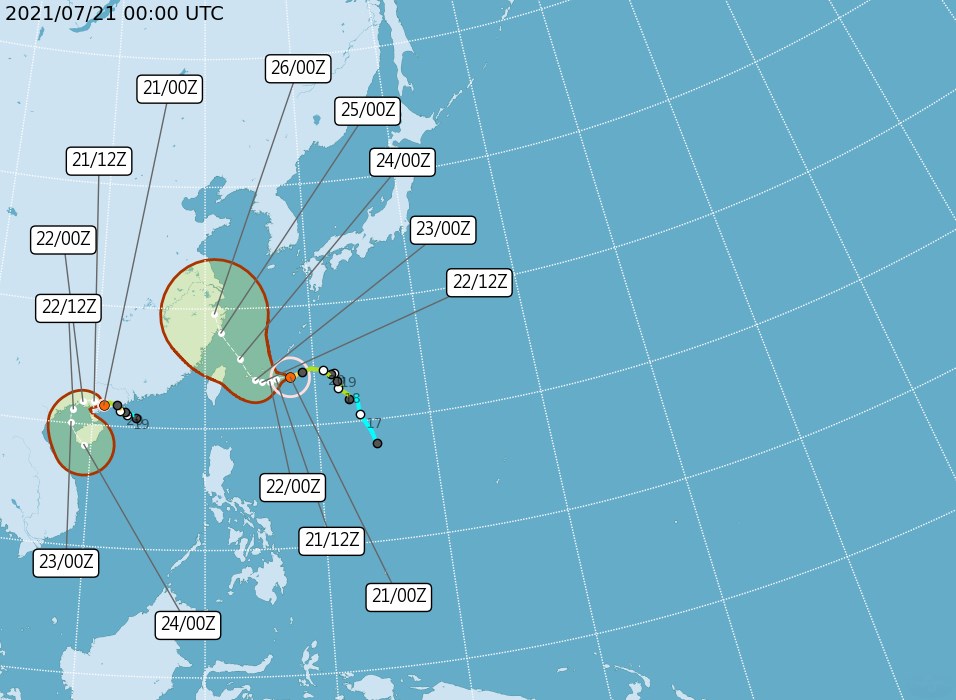 Taipei, July 21 (CNA) With Typhoon In-Fa moving closer to Taiwan, its outer band is expected to bring rain to northern and northeastern Taiwan on Wednesday, according to the Central Weather Bureau (CWB).
The rainfall is expected to intensify later in the day and become especially apparent at night, the CWB said.
Elsewhere, the CWB said, cloudy to sunny skies are expected to prevail with only sporadic showers or thundershowers possible in the mountainous areas, in particular in the afternoon.
Temperatures around Taiwan are forecast to hit highs of between 33 and 35 degrees Celsius, the CWB said.
As of 2 a.m., In-Fa, which was upgraded into a typhoon from a tropical storm Tuesday, was located 685 kilometers east of Taipei, moving in a westerly direction slowly at a speed of 9 km per hour, the CWB said.
The storm was carrying maximum sustained winds of 126 kph, with gusts of up to 162 kph, according to the CWB.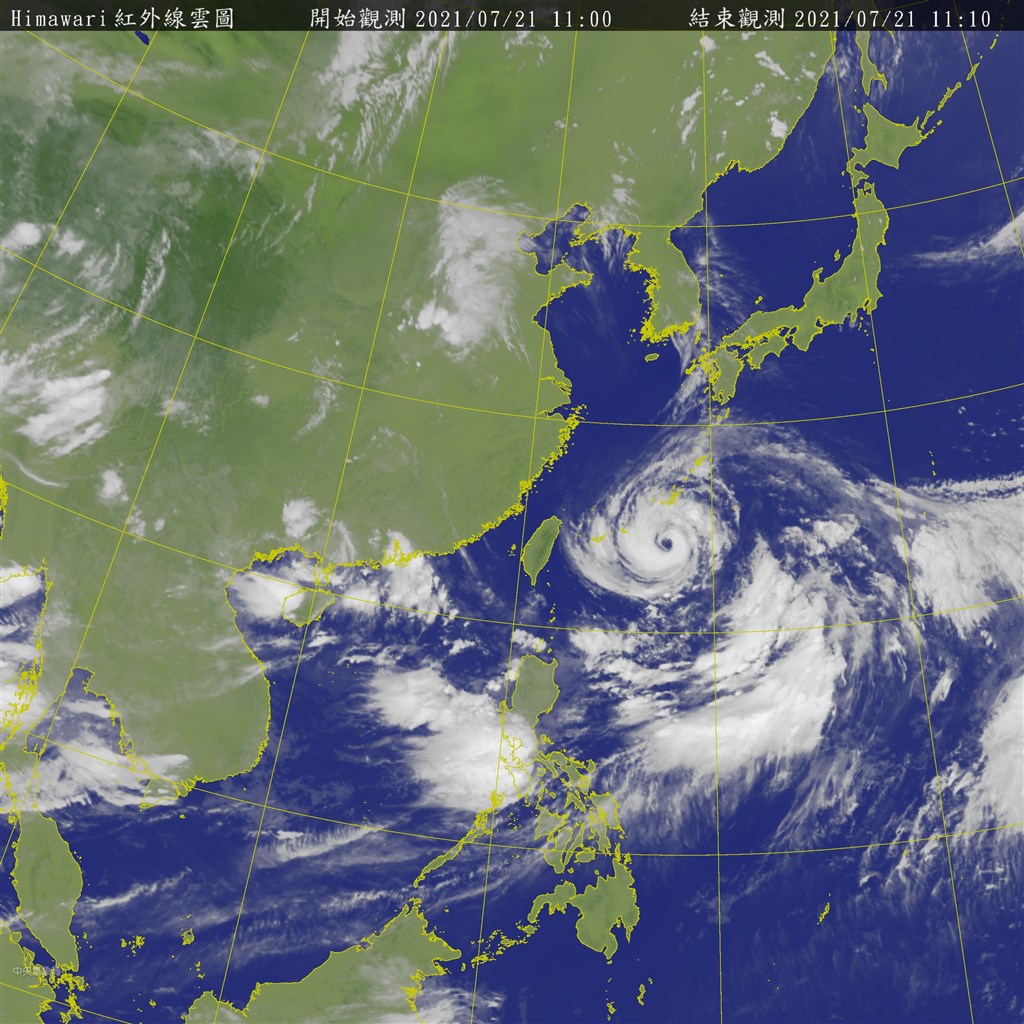 Wu Der-rong (吳德榮), a meteorologist and adjunct associate professor of atmospheric sciences at National Central University, said as Typhoon In-Fa has veered northward, the chance of the storm making landfall in Taiwan has been reduced.
Instead, In-Fa will most affect Taiwan when its comes closest to the northern part of the island on Friday and Saturday and bring strong winds and heavy rain, Wu said.
After In-Fa moves away from Taiwan starting on Sunday, the country's weather could be affected by the periphery of Tropical Storm Cempaka, which made landfall in Guangdong province in China last night, Wu said.