In-Fa upgraded to typhoon, sea warning likely on Wednesday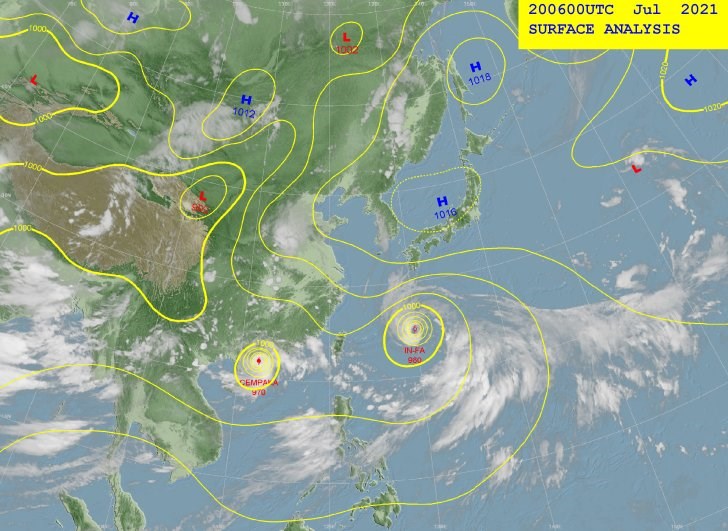 Taipei, July 20 (CNA) This year's sixth named storm in the Northwest Pacific region, In-Fa, has been upgraded to a typhoon, and a sea warning could be issued on Wednesday at the earliest, according to the Central Weather Bureau (CWB) on Tuesday.
As of 8 p.m., In-Fa, meaning fireworks in Cantonese, was centered about 745 kilometers east of Taipei and moving west-southwest at a speed of 16 km per hour, the bureau said.
The typhoon had maximum sustained winds of 118.8 kph, with gusts of 154.8 kph, CWB data showed.
The storm is currently forecast to move more northwards than previously expected and a sea warning is likely to be issued Wednesday morning, the bureau said.
A land warning could be issued around Thursday morning, the CWB added.
Its latest forecast shows Typhoon In-Fa will pass by the coast of northern Taiwan between Friday and Saturday.
After the storm moves away on Saturday, it is likely to bring moist air and rain to southwestern Taiwan, but it is still too early to be certain, according to the bureau.