CORONAVIRUS
/
Over 8.86 million people registered for COVID-19 vaccine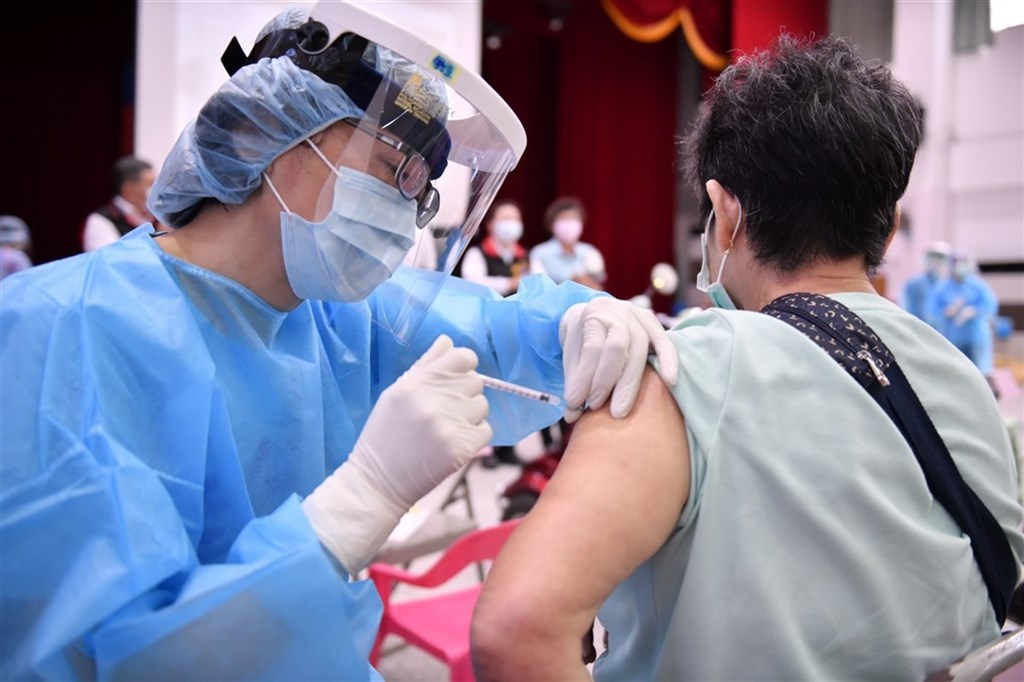 Taipei, July 19 (CNA) Nearly 8.87 million people in Taiwan aged 18 or over were registered to get a COVID-19 vaccine through the government's online vaccination appointment system by a Monday noon deadline for the third round of registration, according to the Central Epidemic Command Center (CECC).
As of the deadline, a total of 8,865,539 people had registered on the system, which allows people to voice a preference for which vaccine they want and then get contacted to make an appointment for a shot when their preferred vaccine becomes available.
Of those registered, 4.63 percent, or 410,799 people, indicated they wanted the AstraZeneca (AZ) vaccine, and 44.15 percent, 3,913,731 people said they wanted the Moderna vaccine.
The remaining 51.22 percent, or 4,541,009, said they would accept either the AstraZeneca (AZ) or Moderna vaccine, according to CECC data.
To date, Taiwan has only taken delivery of those two types of vaccines.
Some 1.7 million individuals born in 1973 or before who had registered by Monday will get a text message starting Tuesday morning informing them to schedule an appointment by Thursday noon to get an AZ vaccine shot, Health and Welfare Minister Chen Shih-chung (陳時中), who heads the CECC, said Monday.
From July 23-29, only AZ vaccines will be administered to eligible individuals who made an appointment through the system during the third round of registration, according to Chen.
Following the Monday noon deadline, new registration for COVID-19 jabs will be temporarily halted until Taiwan receives new shipments of COVID-19 vaccines, the CECC said.
To date, Taiwan has received 8.92 million vaccines, including roughly 5.5 million donated by the United States and Japan, and 5,194,107 doses of these vaccines have been administered.
In the future, text messages will be sent every Tuesday, informing eligible individuals to schedule an appointment if there are vaccines available, according to the CECC.
For those who receive a text message but decide not to schedule an appointment to get a shot, they will be automatically added to the list of eligible individuals to receive text messages the next time, it said.
In the previous two rounds, only residents of Taiwan's offshore islands, people aged 50 and older as well as those over the age of 18 who are at high risk of COVID-19 because of serious illnesses or rare diseases were able to register.
View All