CORONAVIRUS
/
Taiwan's first-dose vaccination rate at 20%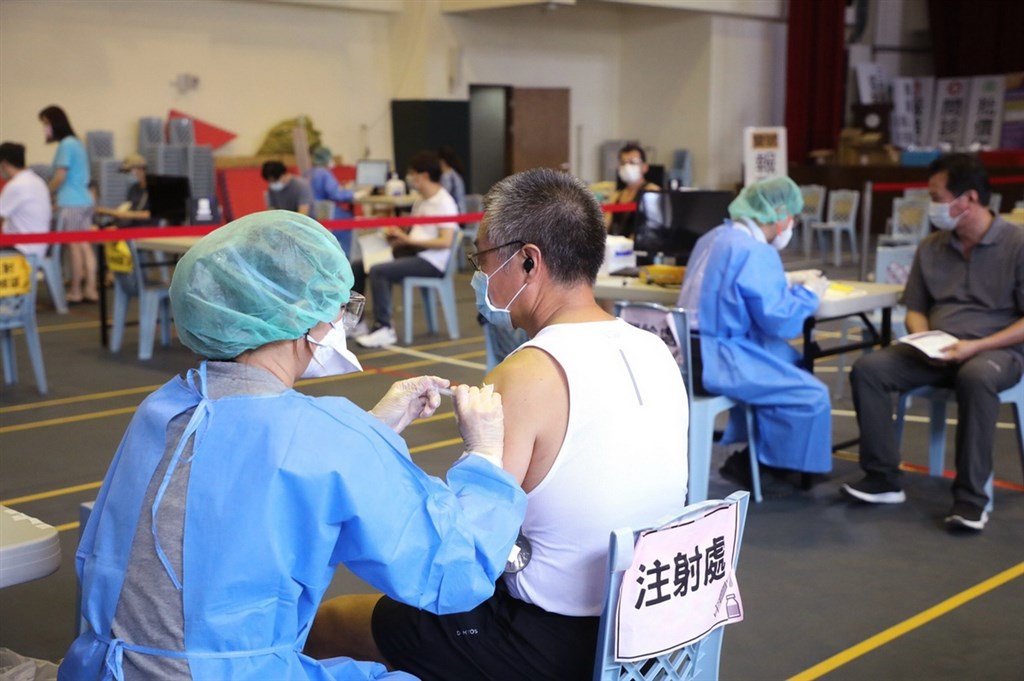 Taipei, July 17 (CNA) One in five people in Taiwan have now received at least one COVID-19 vaccine shot after the number of doses administered in one day hit a new high of 280,006 on Friday, Health Minister Chen Shih-chung (陳時中) said at a press conference Saturday.
Calling the achievement "the first milestone" in the government's fight against COVID-19, Chen said health authorities now see the possibility of bringing the ongoing two-month outbreak under control.
A total of 4,790,949 people, or around 20.4 percent of Taiwan's 23.5 million population, have received at least one dose of the AstraZeneca or Moderna COVID-19 vaccine since the vaccination program began on March 22.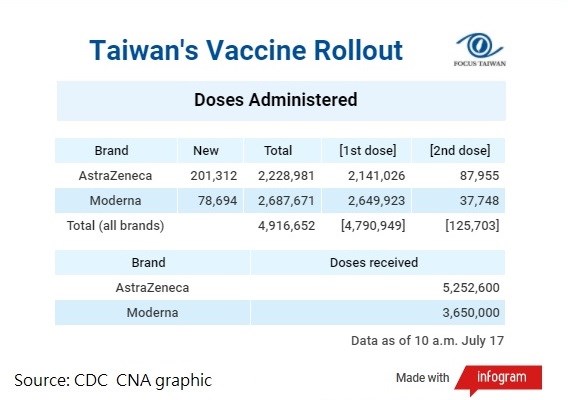 Only 125,703 people, or 0.53 percent of the population, however, have received the two doses needed to be fully vaccinated, according to data released by the Central Epidemic Command Center (CECC) on Saturday.
The surge in the number of vaccine doses administered Friday coincided with the expansion of the rollout to people in Categories 9 and 10 in the government's priority list the same day.
Category 9 covers at-risk groups of people with serious or rare illnesses, while people in Category 10 are those aged between 50 and 64.
Chen's optimism also came from the number of domestically transmitted COVID-19 cases dropping to single digit for the first time since mid-May on Saturday, when the country reported eight local infections and four imported cases.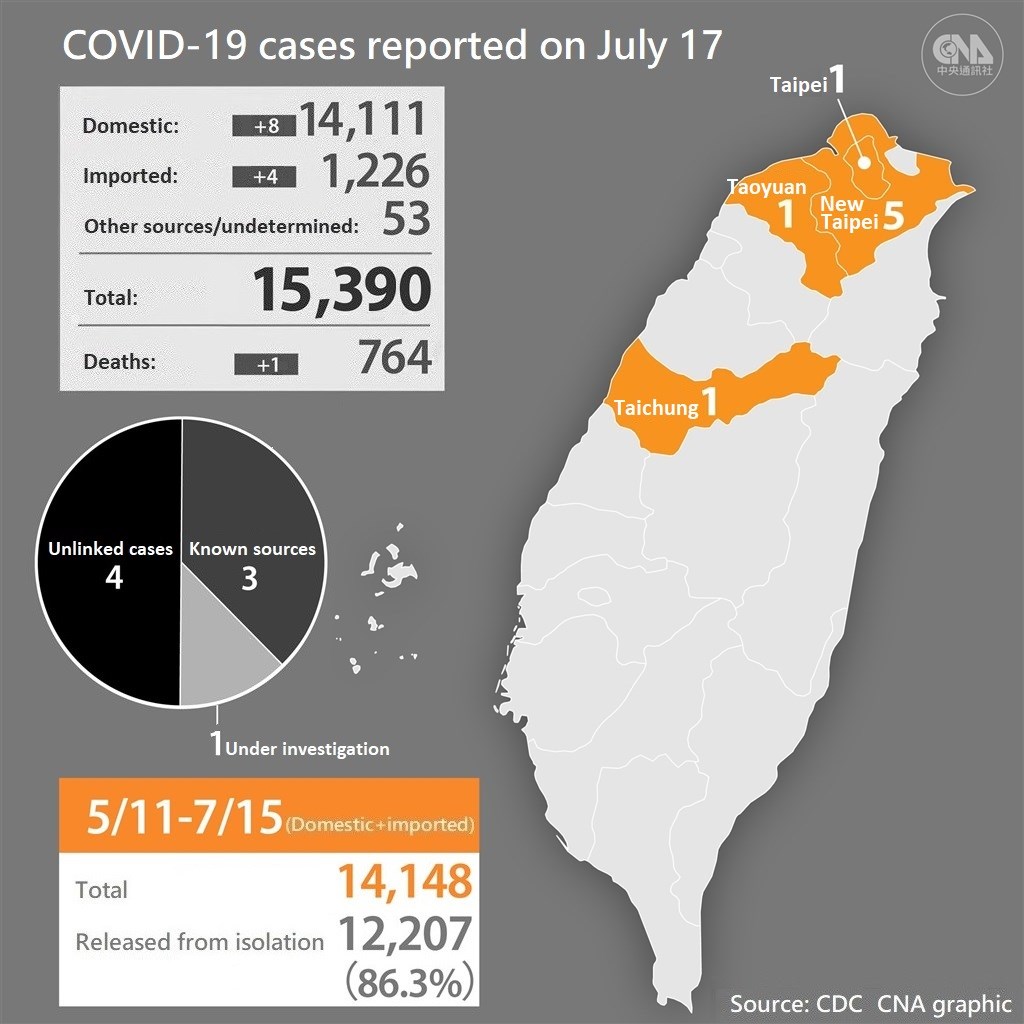 Taiwan saw the number of COVID-19 cases jump from just over 1,200 in mid-May to 15,390 on Saturday, with 13,947 domestic cases being reported in the past two months.
A Level-3 COVID-19 alert has been in place around Taiwan since May 19, restricting indoor and outdoor gatherings, while border control measures have been enhanced amid an increase in cases in other countries.
View All