CORONAVIRUS
/
Doctor in New Taipei clinic dies from COVID-19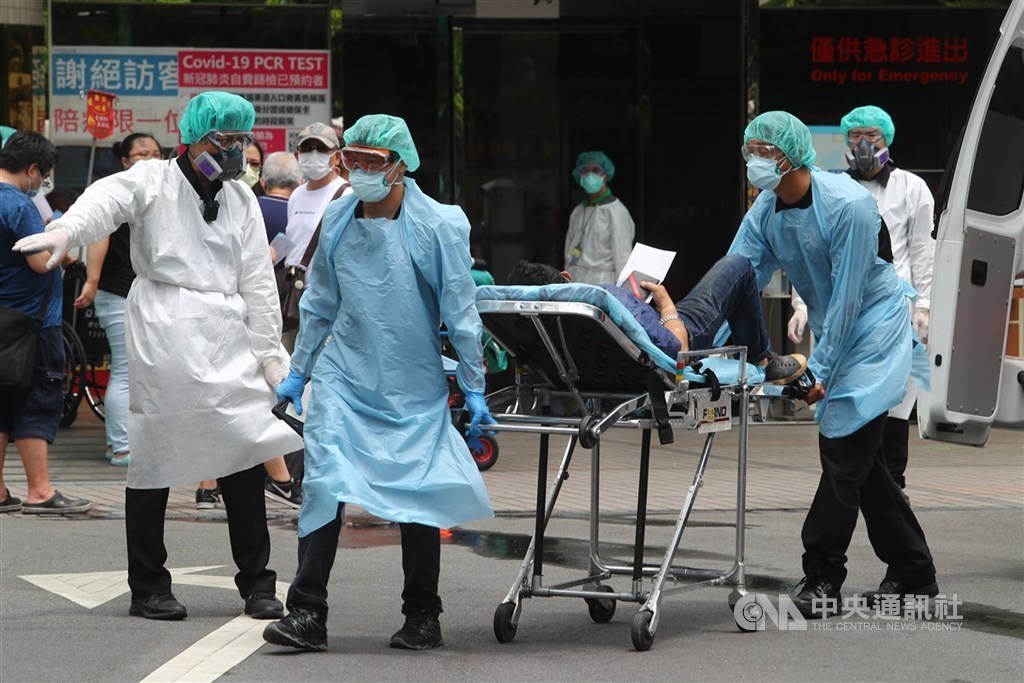 Taipei, June 10 (CNA) A doctor practicing medicine in New Taipei City's Sanchong District has died from COVID-19, becoming possibly the first physician to die from the disease in Taiwan.
The doctor, who was in his 70s, recently developed shortness of breath and coughing after receiving his first AstraZeneca jab on May 31, Central Epidemic Command Center (CECC) spokesman Chuang Jen-hsiang (莊人祥) said at a press briefing on Thursday.
He was found unconscious at his home by family members on Wednesday evening and was immediately rushed to National Taiwan University Hospital that day, Chuang said, adding that the doctor died on the way there.
A post-mortem examination showed that he had been infected with COVID-19.
It was not immediately clear whether he became infected with the coronavirus before or after he took his first vaccine dose.
According to the CECC official, the doctor had a history of chronic disease, including hypertension and diabetes.
Chuang, however, would not confirm if he was the first doctor in Taiwan to die from the disease.
He indicated that the epidemic center was still looking into the case and that more concrete details will be disclosed during a press briefing on Friday.
Also Thursday, the New Taipei Department of Health said the doctor lived in Taipei but operated a clinic in Sanchong, and that it was still tracing the people who recently came into contacts with him, including the patients he saw at the clinic prior to his death.
View All