CORONAVIRUS
/
Taiwan university creates mobile platform to monitor COVID patients' health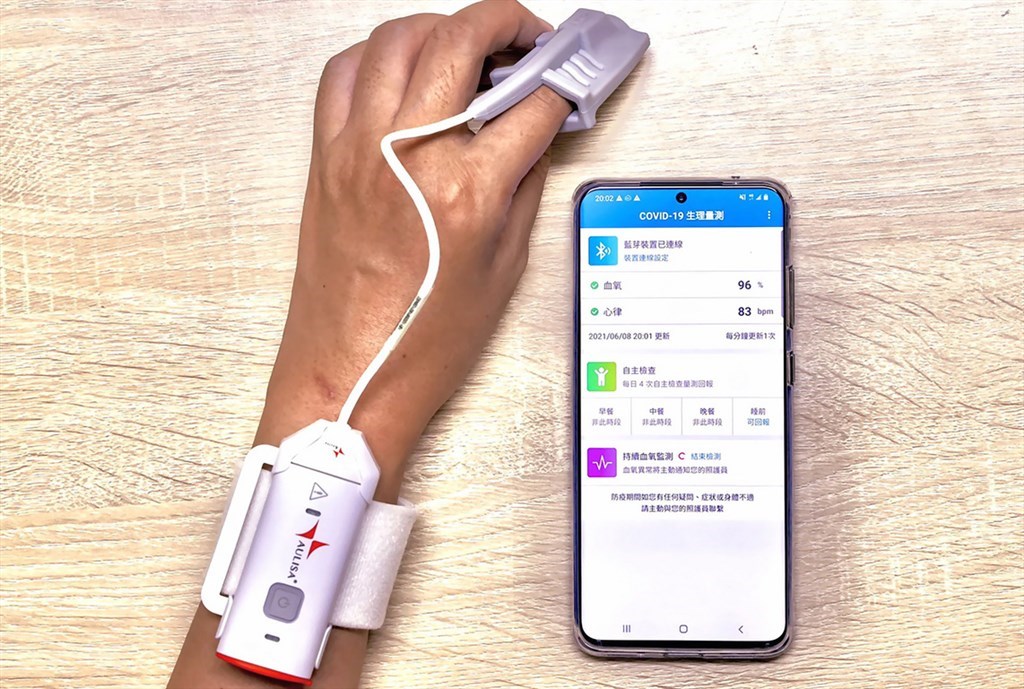 Taipei, June 10 (CNA) A Taiwanese university has launched a cloud-based mobile platform that allows medical workers to remotely monitor the oxygen levels of people diagnosed with COVID-19.
Developed by a team of researchers at National Yang Ming Chiao Tung University (NYCU) Center for Smart Healthcare, the "COVID-19 blood oxygen monitoring platform" works in conjunction with an oximeter to measure oxygen levels in the blood, the university said.
If a COVID-19 patient develops an abnormal heart rate or their blood oxygen concentration level drops below 94 percent, the system will send an early warning to the computers of the healthcare workers, via the mobile platform, NYCU said.
New Taipei City Hospital (NTCH) was commissioned on June 7 to implement the system, in collaboration with Chunghwa Telecom, the university said.
According to NTCH Superintendent Hsiang Cheng-chuan (項正川), the remote monitoring system will help reduce contact between frontline healthcare workers and COVID-19 patients, particularly in hospitals that have a large number of such patients.
The Taipei City government said that a government-designated quarantine center and a quarantine hotel are currently working with NTCH to adopt the monitoring system, amid a recent rise in the number of sudden COVID-19 deaths in Taiwan.
Medical experts have said the sudden deaths were caused by "happy hypoxia," a condition in which the patient feels well despite a low oxygen concentration level.
Normal oximeter readings usually range from 95 to 100 percent, and values under 95 percent are considered abnormal.
The remote monitoring system, developed by NYCU Center for Smart Healthcare Director Albert Yang (楊智傑) and his research team, uses Artificial Intelligence of Things (AIoT) and 5G technology, according to Chunghwa Telecom.
NYCU president Lin Chi-hung (林奇宏) said he hopes the system will be widely used in hospitals and quarantine centers across Taiwan in the future.
View All