Fire at Taichung plant will not affect power supply: Taipower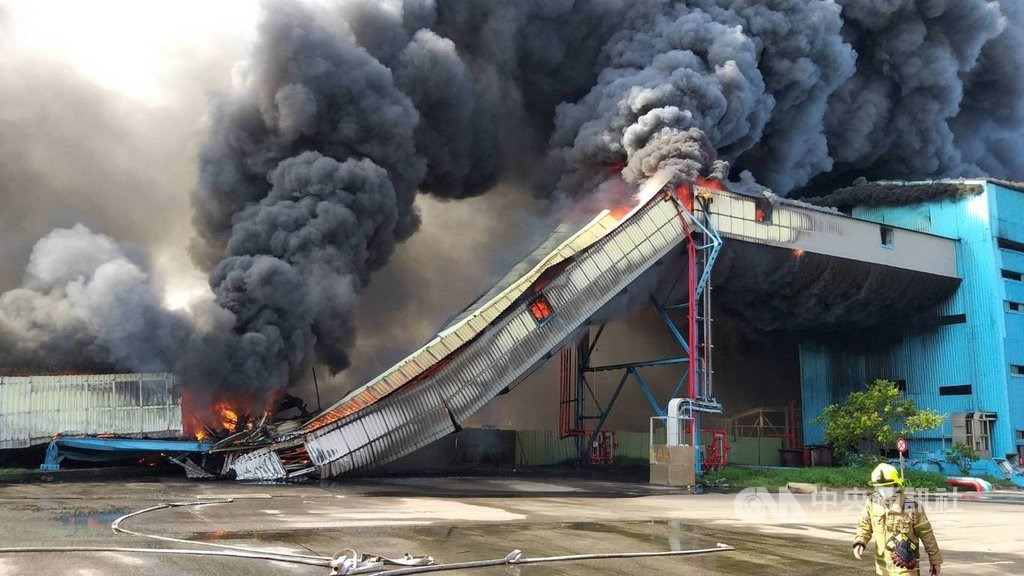 Taichung, June 10 (CNA) A fire that broke out at Taichung Power Plant Thursday morning has been put out, and the power supply will not be disrupted, the operator Taiwan Power Co. (Taipower) said.
The fire started at 7:03 a.m. on a conveyor belt at the coal-fired plant, and was extinguished about three hours later, according to the Taichung Harbor Fire Brigade, which responded to the emergency and dispatched some 71 firefighters to the site.
Taipower said the fire destroyed the conveyor system that was shuttling coal from the pier to the plant's storage area, so it will change temporarily to vehicle transportation until the system can be repaired.
The power generation units at the plant will continue operations, however, as the current coal supply is sufficient to last 15 days, which means there will be no disruption to the power supply, the stare-owned company said.
Meanwhile, the Taichung City Environmental Protection Bureau said the power plant will be fined NT$5 million (US$180,449) for environmental pollution caused by the thick billowing smoke from the fire.