Heat alert issued for 13 cities, counties, highs to top 38 degrees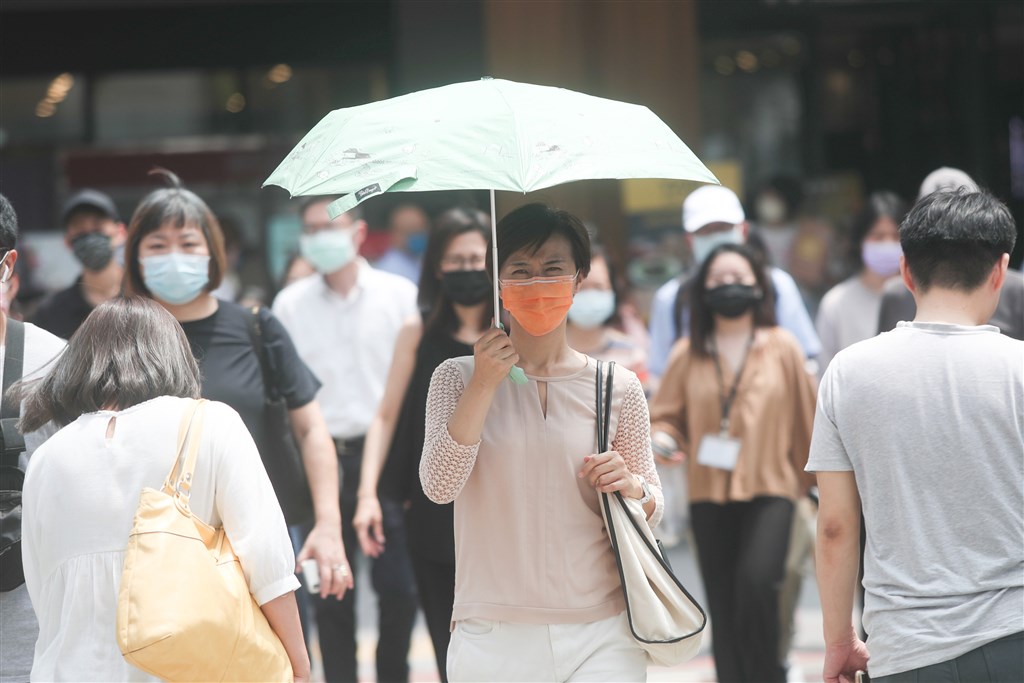 Taipei, May 16 (CNA) Heat alerts have been issued for 13 cities and counties in Taiwan on Sunday, according to the Central Weather Bureau (CWB), as a strong Pacific high-pressure system continued to affect the country.
The CWB said the heat strength will be felt the most in southern Taiwan, which is expected to have day-time temperatures surpass 38 degrees Celsius.
The CWB said a "red" heat alert has been issued for Tainan, Kaohsiung and Pingtung in the south, indicating daytime highs could reach 38 degrees for three days in a row under the bureau's three-level heat advisory system.
Elsewhere, an "orange" heat advisory has become effective in Nantou County in central Taiwan, while a "yellow" heat warning has been issued for Taipei, New Taipei and Miaoli in the north; Taichung and Changhua in the central region; Chiayi and Yunlin in the south; and Hualien in the east, the CWB said.
According to the CWB's heat advisory system, an orange warning points to temperatures reaching 36 degrees for three days in a row, while a yellow alert refers to a one-day temperature high of 36 degrees.
Meanwhile, meteorologist Wu Der-rong (吳德榮) said Sunday marks the 12th consecutive day that the CWB has issued a heat warning for southern Taiwan.
In terms of rain, Wu said the weather forecast indicates that the nation is unlikely to experience sustained rainfall for the next 10 days that could fill up the fast-drying water reservoirs around Taiwan, which is suffering the worst drought in decades.