CORONAVIRUS
/
Escalating COVID-19 boosts vaccination numbers to new high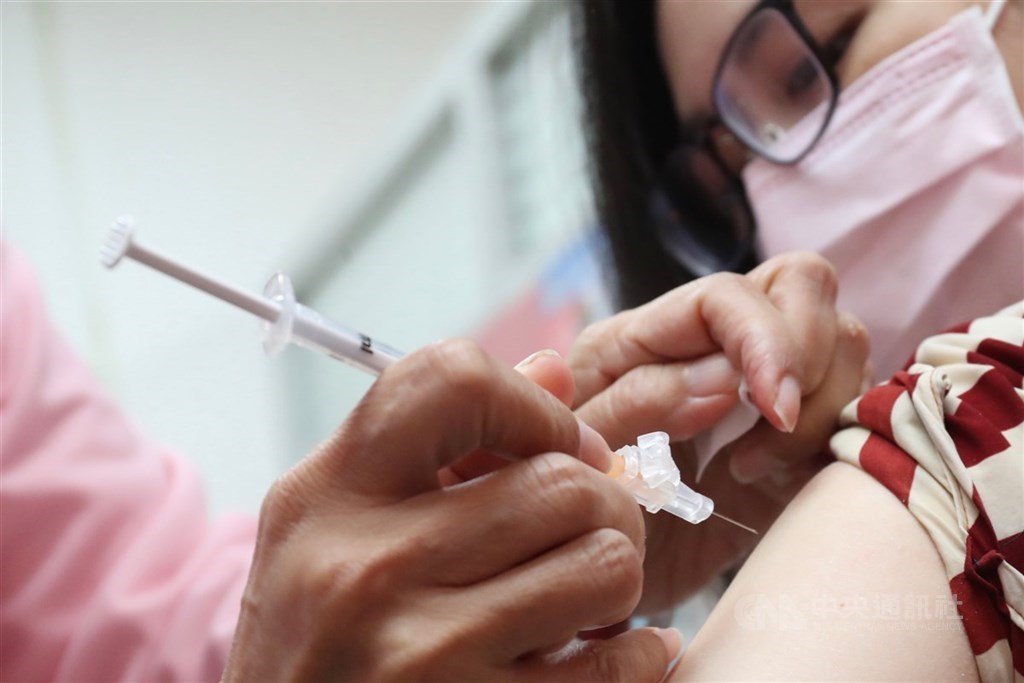 Taipei, May 12 (CNA) Taiwan saw a record daily high COVID-19 vaccination number on Tuesday, at 11,018, as the disease has spread to communities, Health Minister Chen Shih-chung (陳時中) said Wednesday.
The figure pushed the total number of vaccine recipients to 112,543 since Taiwan began its COVID-19 vaccine rollout on March 22, according to data from the Central Epidemic Command Center (CECC), which Chen heads.
The data also shows that there were around 180,000 doses remaining, both for people on the center's priority list based on their vulnerability and those not on the list but who will be expected to pay a higher price if they want the jab.
Among the 180,000 AstraZeneca doses, 110,000 will expire by the end of May, with the remainder set to expire on June 15, Chen said.
Previously criticized for a low vaccination rate before this week's surge in domestic COVID-19 cases, Chen said he is now concerned about whether there will be sufficient stocks.
Taiwan confirmed seven new domestically transmitted COVID-19 cases on Tuesday and 16 more on Wednesday, the highest number of domestic infections reported in a single day in the country since the pandemic began.
As of Wednesday, most hospitals in metropolitan areas had reported that registration for the self-paid program is already full.
For instance, National Taiwan University Hospital in Taipei, which offers 200-240 slots per weekday, said reservation is full for the coming two weeks.
Meanwhile, the Taichung Hospital said reservations for its 300 vaccines allocated per day are full throughout May 28.
View All