CORONAVIRUS
/
McDonald's, Carrefour, convenience stores tighten COVID control rules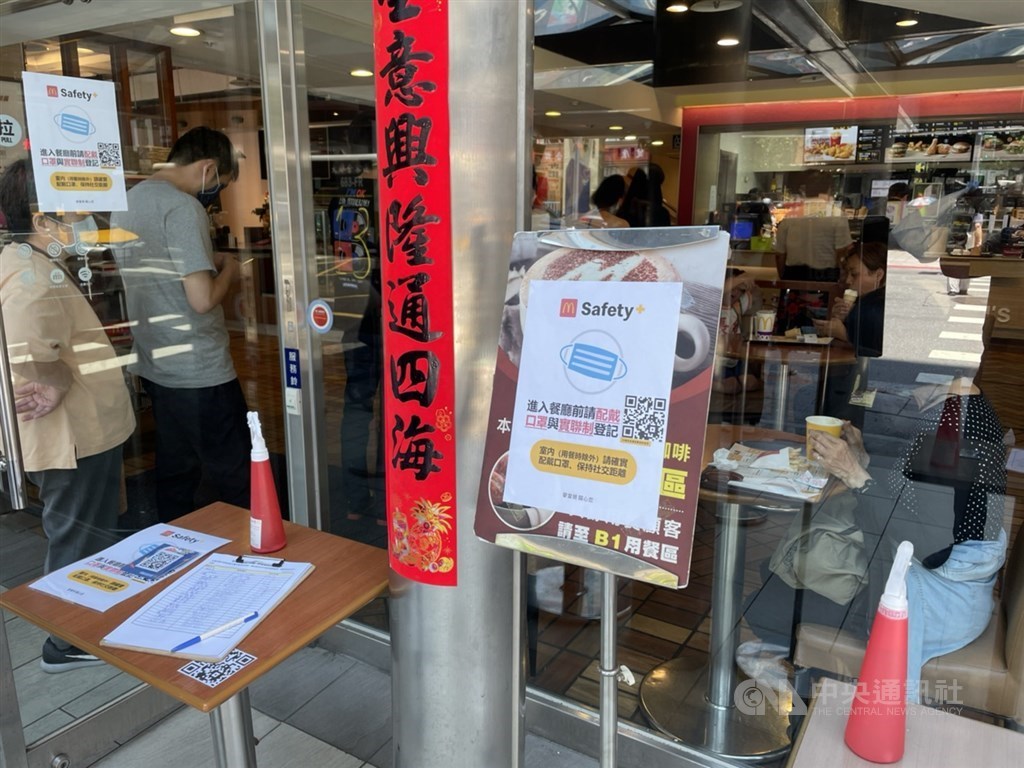 Taipei, May 12 (CNA) Several stores in Taiwan implemented a series of more stringent COVID-19 prevention measures on Wednesday, as domestic cases continued to rise.
The major businesses were American fast food chain McDonald's, four convenience store chains in Taiwan, and French hypermarket chain Carrefour.
At McDonald's stores across Taiwan, entry will be restricted to a single door, and on-site customers will be required to leave their names and contact numbers to facilitate contact tracing by health authorities if necessary.
The contact information will be collected by means of customers scanning a QR code with their cellphones or writing their names and phone numbers on paper before entering the store, according to the company.
Customers will also be required to wear face masks and maintain social distancing while waiting in line to place or collect their orders, it said.
McDonald's has also suspended all special events, including birthday parties, and has closed its play areas for children.
Carrefour has adopted similar measures, including the collection of contact information at its food courts and restaurants, and has adjusted its seating arrangements to allow for social distancing.
Food sampling has also been suspended at all Carrefour hypermarkets, and its premises are being disinfected hourly.
Meanwhile, the four major convenience store chains in Taiwan -- Family Mart, 7-Eleven, and OK Mart -- have temporarily closed their public toilets and now require shoppers to wear masks on their premises, while social distancing is mandated for customers eating on-site.
The disease prevention measures at the stores were implemented after the Central Epidemic Command Center (CECC) on Tuesday raised the national COVID-19 alert to Level 2, which requires among other protocols crowd control at business places.
In raising the alert, the CECC said Tuesday that Taiwan had entered the community transmission stage of the pandemic, with the emergence of six new domestic cases of unknown sources.
On Wednesday, the CECC reported 16 new domestic cases, the highest number of domestic infections in a single day in Taiwan since the pandemic began.
View All