CORONAVIRUS
/
COVID-19 patient visited cafe, mall in Taoyuan before diagnosis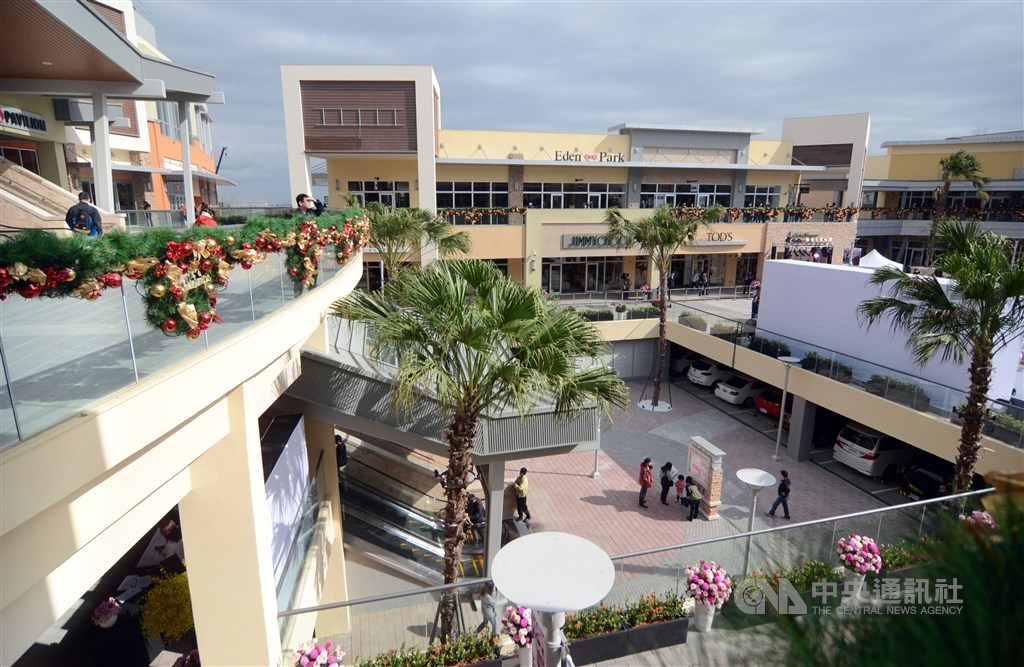 Taipei, May 9 (CNA) The Central Epidemic Command Center (CECC) has released details on public places a China Airlines (CAL) pilot visited prior to being confirmed as having COVID-19 on Saturday and also revised the date on which the pilot's wife visited a bank in Taipei.
According to the CECC, the pilot visited a cafe called Pilot in Cafe in Taoyuan on May 1. After staying there for half an hour, he went to Gloria Outlets, an open-air shopping center nearby.
Later in the day, he ate at a restaurant specializing in Xinjiang cuisine on Taoyuan Street, the CECC said.
People who visited these places at around the same time should closely monitor their health and seek medical attention if they develop a fever, breathing difficulties, or diarrhea before May 19, the CECC said.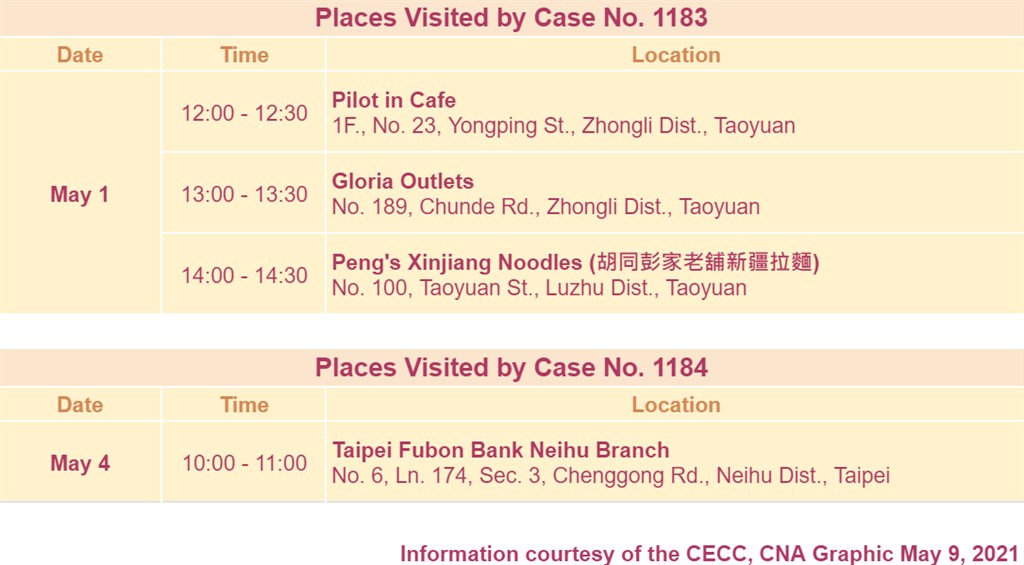 The pilot, a Taiwanese man in his 50s, was likely infected during a training session on April 28 by a fellow CAL pilot, who was confirmed to have COVID-19 on May 4, according to the CECC.
The man's wife has also tested positive for COVID-19, and the CECC said Sunday that she was at a branch of Taipei Fubon Bank in Taipei's Neihu District on May 4 from 10 a.m. to 11 a.m.
When the CECC announced the wife's diagnosis on Saturday, it said that the woman visited the bank on May 5.
View All