CORONAVIRUS
/
Taoyuan fines Novotel airport hotel for breaking quarantine rules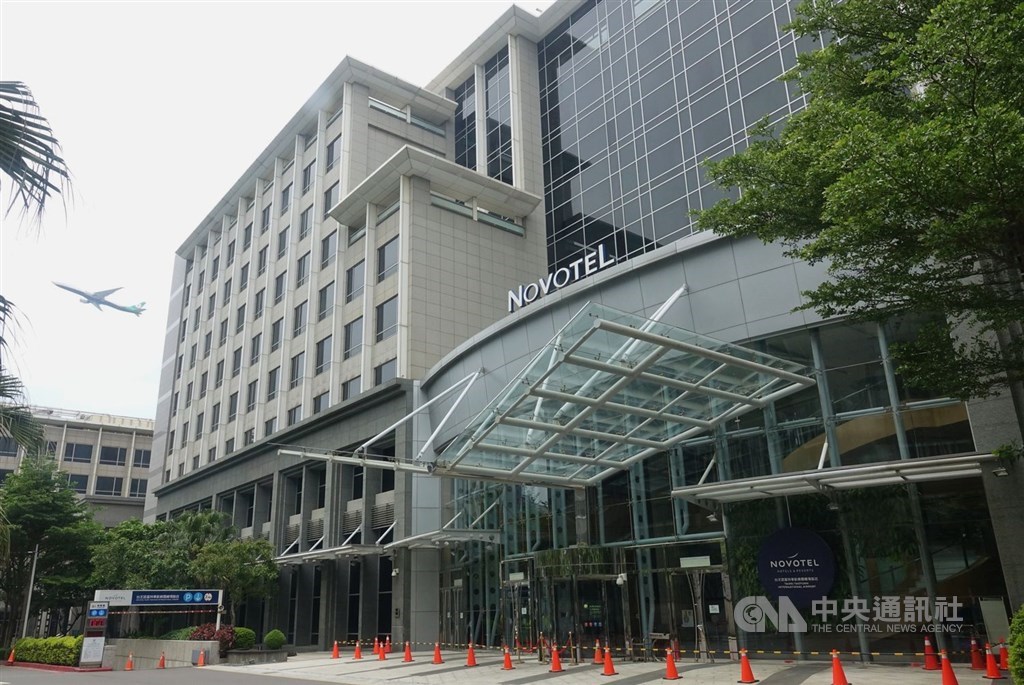 Taoyuan, May 8 (CNA) The Taoyuan City Department of Public Health on Saturday fined the Novotel hotel at Taoyuan International Airport NT$1.27 million (US$45,593) for hosting people in quarantine in a building not certified for that purpose.
The hotel was fined because it violated rules that bar hotels without the necessary certification from providing rooms to guests who are required to be in quarantine under Taiwan's COVID-19 prevention measures, the health department said in a statement.
The airport hotel has been at the center of a cluster of COVID-19 infections involving its employees and their relatives, and possibly several pilots working for Taiwan's China Airlines (CAL), which owns the property.
The Novotel airport hotel consists of two buildings, one of which was designated by Taoyuan authorities as a quarantine hotel in October 2020.
The other building has been partly used by the carrier as a dormitory for flight crews since before the epidemic began and during the outbreak, while some rooms were also used to host general guests.
Because some of the members of CAL flight crews who stayed in the dormitory part of the uncertified building were in quarantine, the airport hotel violated the ban announced by the Ministry of Transportation and Communications on Sept. 30, 2020, according to the health department.
Each violation of the ban comes with a fine of between NT$3,000 and NT$15,000 under Article 70 of the Communicable Disease Control Act, according to the ministry's announcement.
The health department therefore decided to set a fine of NT$6,000 per day for the 211 days between Sept. 30, 2020 and April 28, 2021, a day before all guests and employees were moved from the property to quarantine centers following the first confirmed case of a hotel employee.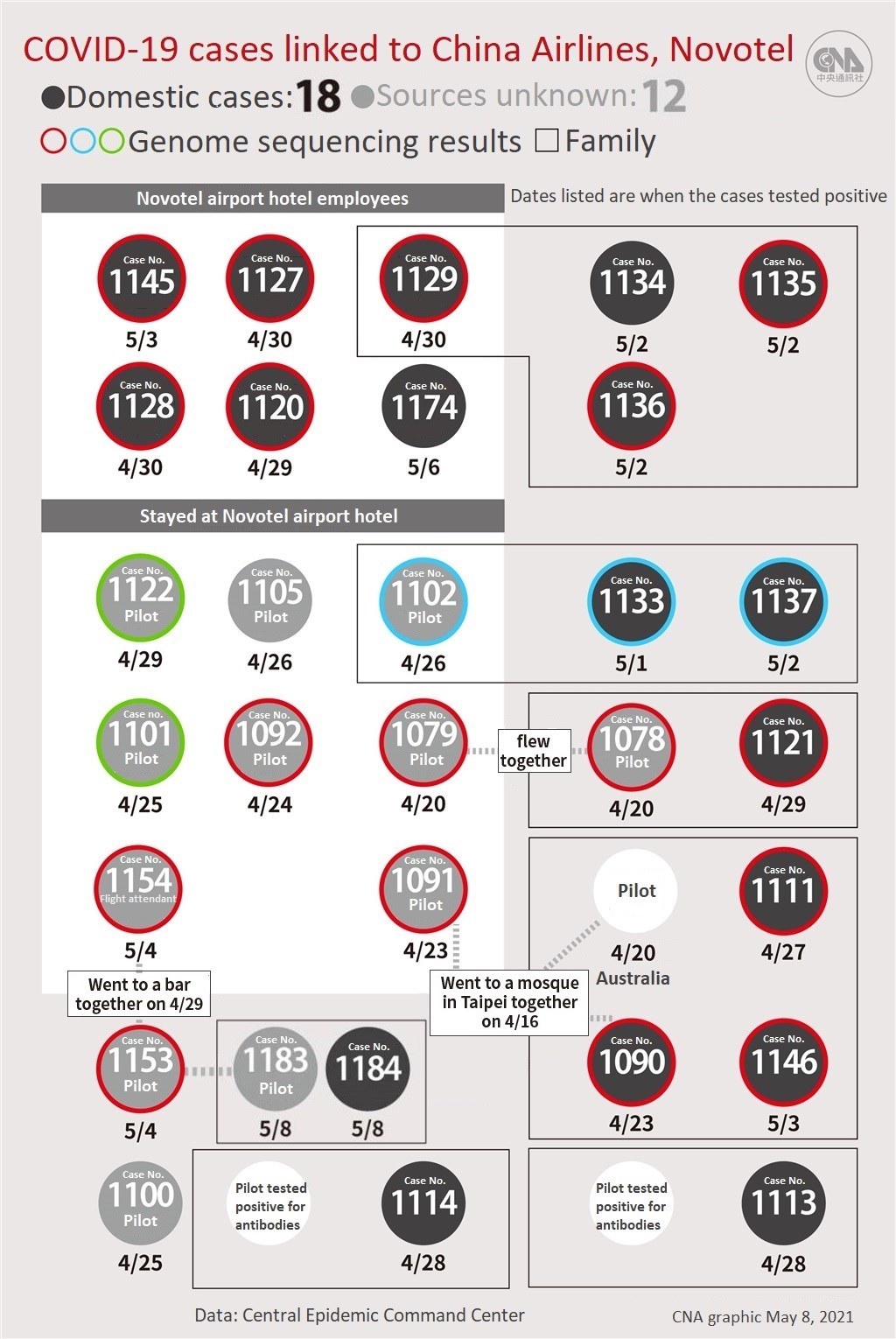 As of Saturday, six Novotel employees have tested positive for COVID-19, while a total of 31 patients have been linked to the group of infections involving the airport hotel and China Airlines, the first cases of which were confirmed on April 20.
Taiwan's health authorities have yet to pinpoint the source of the CAL pilots' infections or that they were related to the Novotel, but they have found that the genome sequences of the virus in some of the pilots and Novotel employees were the same, indicating a possible link.
Aside from the fine imposed by Taoyuan authorities, the airport hotel was fined NT$150,000 by the Tourism Bureau on Thursday for mixing general hotel guests and flight crews in quarantine on the same floor, which also violated the government's COVID-19 prevention measures.
Meanwhile, the carrier is facing a fine of NT$1 million imposed by the Civil Aeronautics Administration for its failure to carry out quarantine and health management measures related to its flight crews.
View All