CORONAVIRUS
/
Taiwanese staffers in India flown back for COVID-19 treatment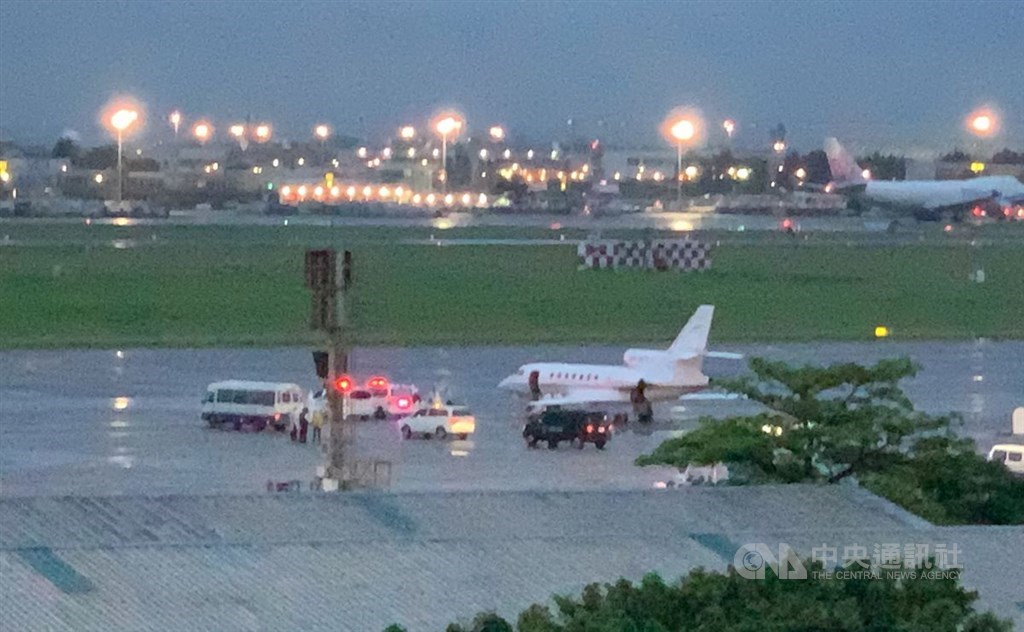 Taipei, May 8 (CNA) Two members of Taiwan's representative office in India who have been infected with COVID-19, including one in serious condition, have been flown back to Taiwan on a special medical flight to get treatment for the disease.
The plane touched down at Taoyuan International Airport at around 6:30 p.m. Saturday and taxied to an apron at the northeast corner of the airport, away from passenger terminals.
The two Taiwanese staffers were immediately taken to the hospital via ambulances for medical attention.
According to the Ministry of Foreign Affairs (MOFA), the Taipei Economic and Cultural Center in India has had six of its employees come down with COVID-19 recently, of which four are Indian employees.
The evacuation came as India has been battling a serious COVID-19 crisis in which medical supplies, medical staff and hospital beds are all in short supply.
India confirmed more than 400,000 new cases on Friday alone, with the number of deaths totaling 4,191.
With indications that the outbreak is worsening in India and the medical system is collapsing under the crush of patients, Taiwan's representative office in India has been helping Taiwanese nationals in the country to leave on flights on Japanese airlines.
A group of 44 people, including three foreign nationals holding Taiwanese residency permits, arrived at Taipei Songshan Airport on Saturday at noon on a Japan Airlines flight from New Delhi via Japan.
Speaking at a press briefing, Central Epidemic Command Center (CECC) spokesman Chuang Jen-hsiang (莊人祥) said four passengers who reported having had symptoms recently were immediately tested for COVID-19 upon their arrival at the airport.
The remaining 40 passengers, meanwhile, were taken to be tested at a quarantine center, Chuang said, noting that the arrivals wore masks and were well-protected during the flight, and all provided negative COVID-19 test reports prior to boarding the plane.
Currently, two Japanese carriers -- Japan Airlines and All Nippon Airways -- are the only choice for those opting to fly back to Taiwan from India.
Since there are no direct commercial flights between the two destinations, the CECC spokesman said passengers leaving India have to transit through Japan before returning to Taiwan.
View All