CORONAVIRUS
/
Pilot infected with COVID-19 after one dose of AZ vaccine: CECC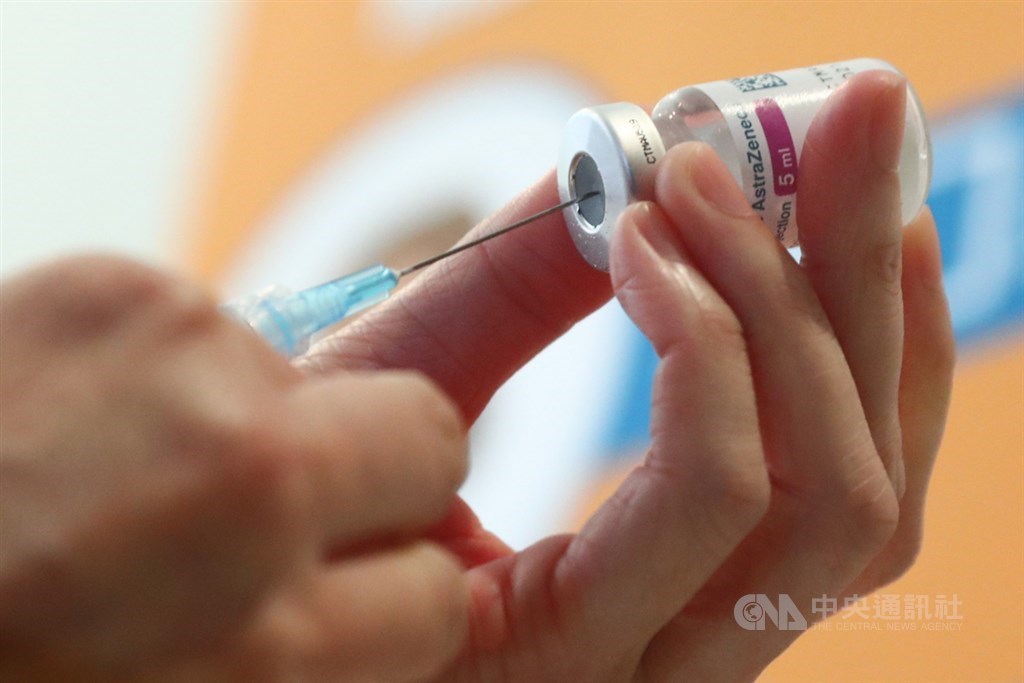 Taipei, May 4 (CNA) A pilot at Taiwan's China Airlines (CAL) tested positive for COVID-19 on Tuesday, making him the first person in the country to be infected with the coronavirus after receiving one dose of the AstraZeneca (AZ) vaccine, according to the Central Epidemic Command Center (CECC).
The Taiwanese pilot in his 30s received the first dose of the vaccine on April 22. Nine days later on May 1, he began to show related symptoms, said CECC spokesperson Chuang Jen-hsiang (莊人祥).
He took a COVID-19 test later that day and the result came back positive early Tuesday.
The CECC is still trying to determine the source of the pilot's infection as he returned from a flight to the United States on April 18, and was in home quarantine until April 21 when he tested negative, Chuang said.
AstraZeneca requires two doses, with the second dose given 4-12 weeks after the first to create stronger immunity against the coronavirus.
Foreign studies have shown that partial protection against COVID-19 may be established as soon as 12 days after the first dose.
The pilot is one of two newly confirmed cases that connected to CAL on Tuesday, the other being a female flight attendant.
As the pilot and the flight attendant visited a bar together in Taipei, the CECC is looking into whether one of them infected the other.
The CECC has also made public several places the pilot visited after leaving quarantine.
View All