CORONAVIRUS
/
CECC releases more details on where a domestic COVID-19 case visited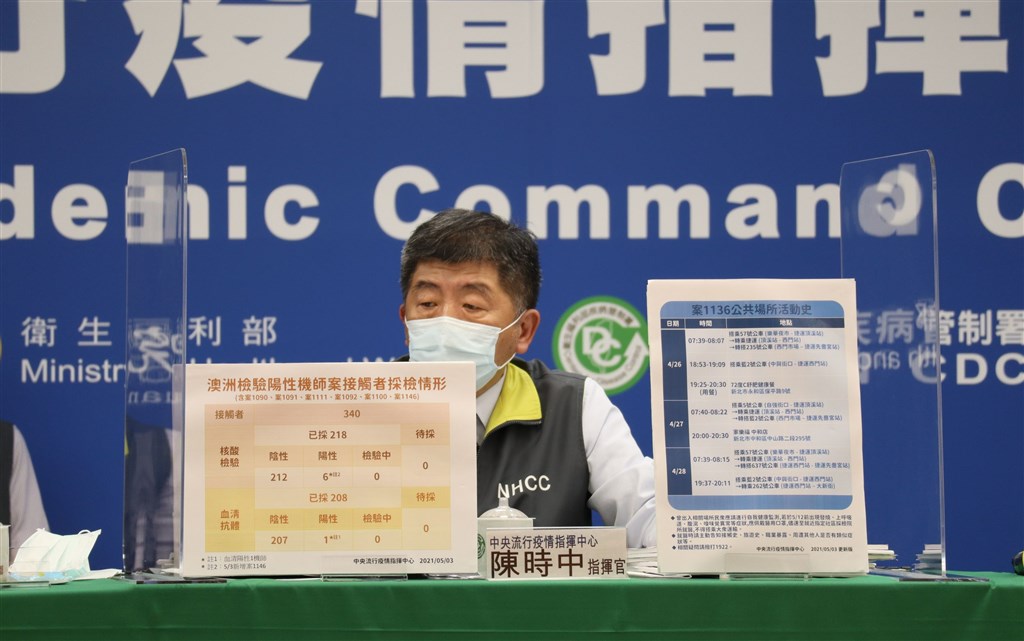 Taipei, May 3 (CNA) The Central Epidemic Command Center (CECC) on Monday released more details on where a person who was reported Sunday to have COVID-19 had been prior to testing positive for the disease.
The patient is the daughter of a housekeeper employed at the Novotel Taipei Taoyuan International Airport hotel. She developed a sore throat and fever on April 28 and 29.
People who have been to these places at similar times should closely monitor their health and seek medical attention if they develop symptoms such as fever, difficulty breathing, and diarrhea before May 12.
The locations are listed in the chart below.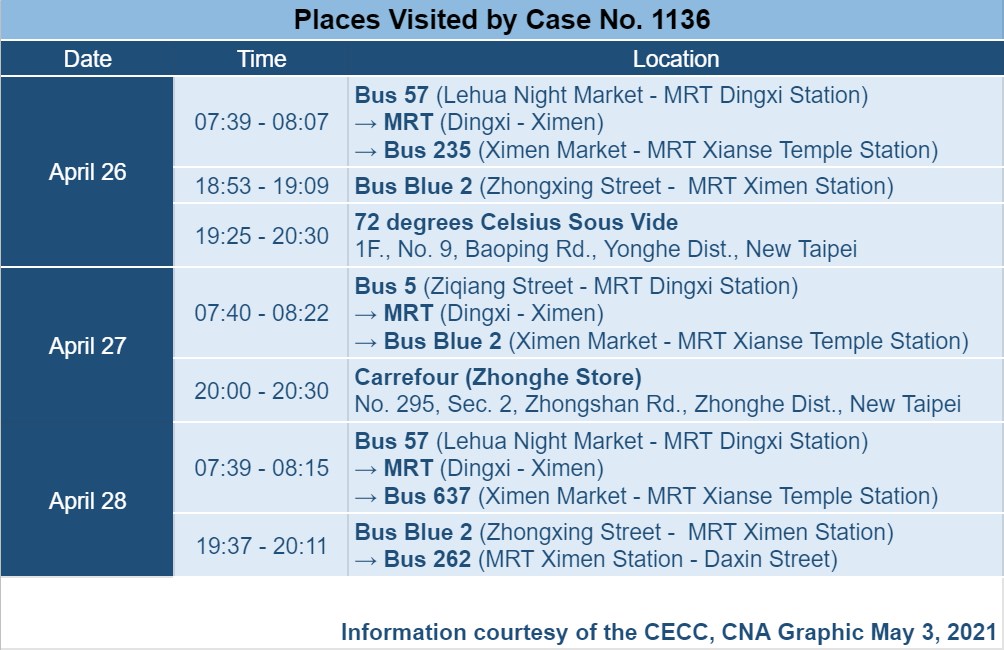 View All