Parents of American killed in Hualien train crash to take legal action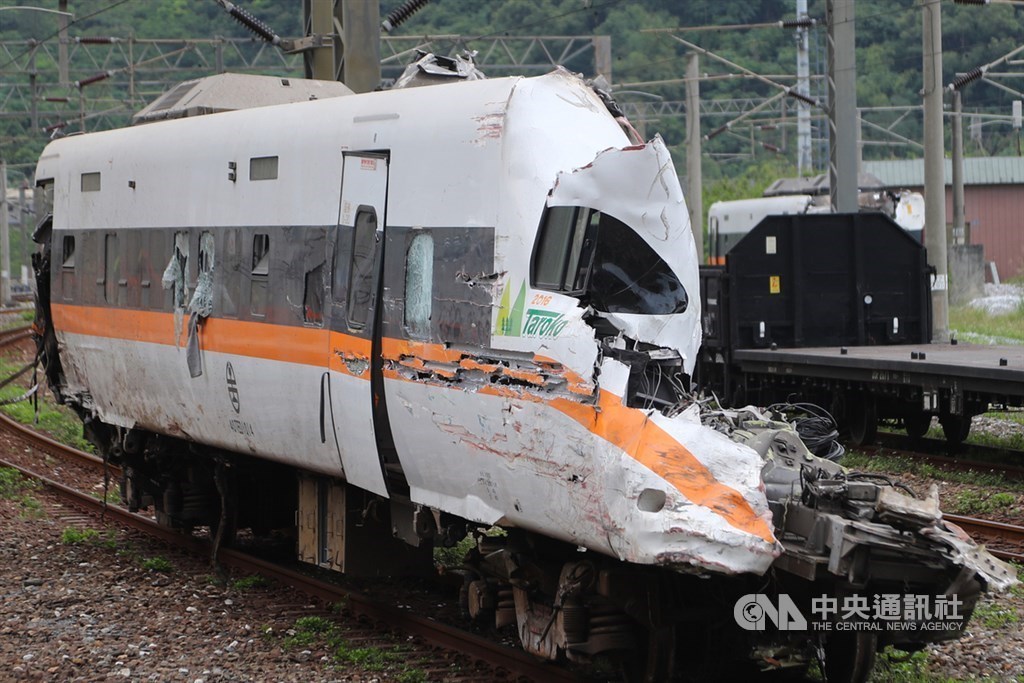 Taipei, May 3 (CNA) The parents of an American national killed in a train accident in Hualien last month on Monday called on the Taiwan Railway Administration (TRA) to take legal responsibility for the tragedy that saw 49 deaths and nearly 200 injuries in order to ensure passenger safety and prevent such tragedies from happening again.
In an open letter read by their lawyer in Taipei, the parents of Senead Short, a 24-year-old English teacher killed in the April 2 incident, said they appreciate the up to NT$30 million (US$1.06 million) compensation promised to the families of victims of the incident.
"However, this should never be considered an appropriate compensation for our daughter's life!" the letter read.
Short's parents questioned if the TRA had learned from a previous deadly train accident in 2018 and made corrections accordingly prior to the April 2 incident.
The Puyuma Express train derailment in Yilan County on Oct. 21, 2018 resulted in 18 fatalities and nearly 300 injuries. An investigation later showed the accident was caused by speeding and technical malfunctions on the train.
"Has Taiwan Railway resolved these issues? If not, wouldn't such failure justify an even high amount of compensation by Taiwan Railway?" it said.
Short's parents said they are not interested in financial gain from any compensation, adding that the money should be used to set up a foundation in their daughter's name to help people.
However, they stressed that it is only by pursuing TRA's legal responsibility over the incident "for higher amount of compensation that there can be any hope of pushing Taiwan Railway to ensure people's safety," they wrote.
"The last thing we want to see is for any other parents in the world to have to suffer from such tragedy and forever struggle through the life in pain without one's beloved."
In the letter, Short's parents said their daughter had just begun her Fulbright scholarship teaching in Taiwan in January and had hoped to one day pursue a diplomatic career and become an ambassador for the U.S.
Their daughter was a humanitarian, a talented artist, a magnificent ballerina, a studied linguist, who spoke French, Arabic, Mandarin Chinese, an honor student, an ardent reader, and a world traveler.
"Senead had a bright future ahead of her, but her life was taken away in this sad tragedy," they wrote.
According to New Power Party Lawmaker Wang Wan-yu (王婉諭) and the parents' lawyer in Taiwan, Chen Meng-hsiu (陳孟秀), who has been tasked by Short's parents to take charge of subsequent legal action targeting TRA, the parents are extremely angry at TRA as it has only been two years since its last major accident.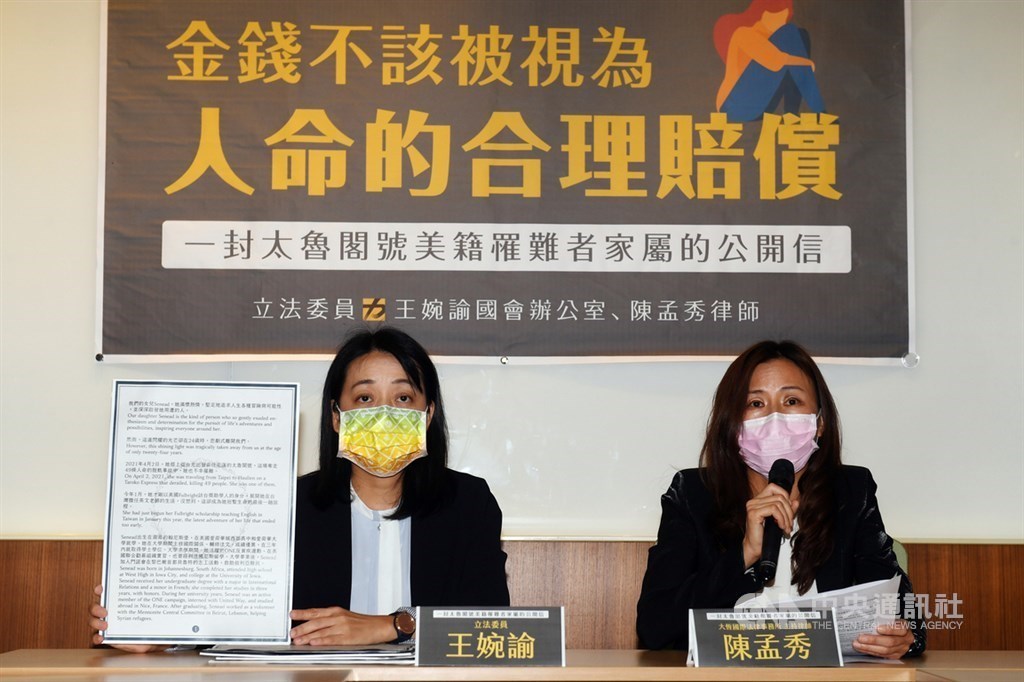 Wang has called on the Ministry of Transportation and Communications as well as TRA to conduct thorough safety inspections with the help of an independent committee to prevent the re-occurrence of similar tragedies.
The April 2 crash occurred when a southbound TRA express train hit a crane truck on the track near the entrance to Qingshui Tunnel in Hualien County.
An initial investigation found that the truck, driven by TRA contractor Lee Yi-hsiang (李義祥), had been parked at a construction site above the railway and slid down an incline onto the track.
Lee, who was contracted to carry out maintenance work in the area, has been arrested and is being held incommunicado, for fear he might attempt to flee, collude with others, or destroy evidence.
TRA was also fined NT$300,000 for failing to properly supervise the construction site.
Short is one of three foreign nationals killed in the incident, the other two being fellow American and Fulbright recipient Laura Luo and French national Charles De Guyenro.
The American Institute in Taiwan (AIT), which represents U.S. interests in the country in the absence of official diplomatic ties, previously commemorated the passing of the Fulbright English Teaching Assistants by dedicating a Fulbright Bench to the two young women at AIT's Taipei office in Neihu.