Taiwan reports one new imported, four domestic COVID-19 cases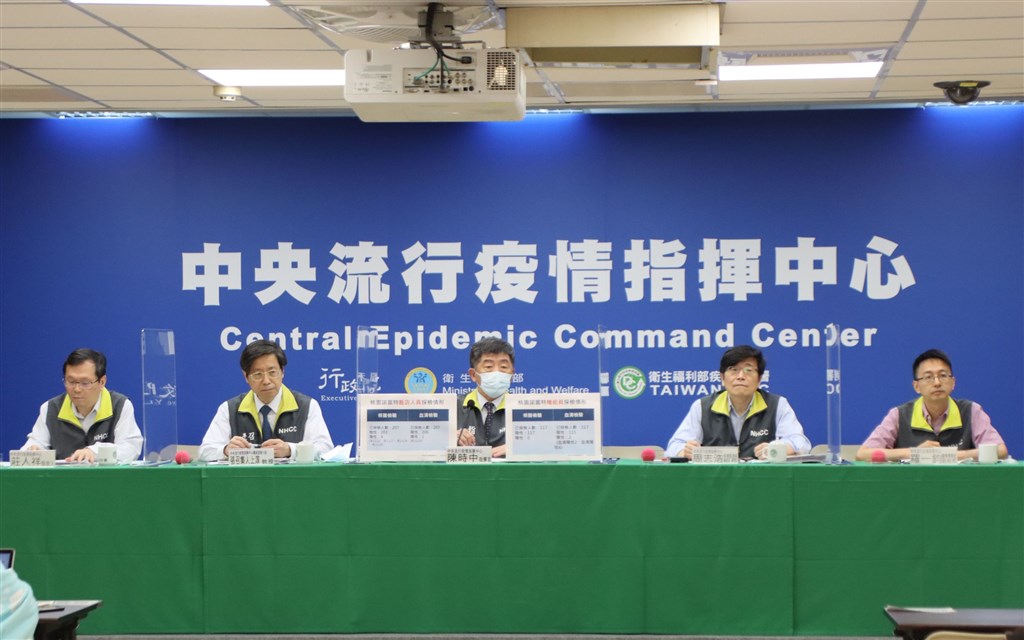 Taipei, May 2 (CNA) Taiwan on Sunday confirmed four new domestic cases of COVID-19, including three linked to an airport hotel cluster in Taoyuan, according to the Central Epidemic Command Center (CECC).
Three of the domestic cases are the husband, son and daughter of a housekeeping employee at the Novotel Taipei Taoyuan International Airport hotel, the CECC said.
The employee, a Taiwanese woman in her 60s, tested positive last Friday, while her three family members tested positive on Sunday after showing symptoms of COVID-19, according to the CECC. (Update: People in COVID-19 cluster took Taipei MRT, visited restaurants: CECC)
The fourth domestic case is the young daughter of a China Airlines (CAL) pilot who tested positive on April 26, the CECC said.
The pilot's other child, a boy also under the age of 5, was confirmed Saturday to have contracted COVID-19, while the children's mother has tested negative so far, according to the CECC.
As of Sunday, four Novotel hotel employees, three of their family members, 10 CAL pilots, and seven of the pilots' relatives had tested positive for COVID-19, according to the CECC.
The cases of the Novotel employees, their family members, and the pilots' relatives are deemed as domestic cases, but the CECC has not yet classified the pilots' infections, including one that was confirmed in Australia.
The imported COVID-19 case reported Sunday was that of an Indonesian man in his 20s, who came to Taiwan to study and tested positive for the disease shortly after he completed his mandatory 14-day quarantine, the CECC said.
To date, Taiwan has recorded 1,137 cases of COVID-19, 997 of which have been classified as imported. Of the total, 1,055 have recovered, 12 have died, and 70 are in the hospital, according to CECC statistics as of Sunday.
Globally, COVID-19 has infected over 151.6 million people in 193 countries and regions, with more than 3.1 million fatalities, CECC figures show.