Capacity of Taiwan's largest reservoir falls to 10.7 percent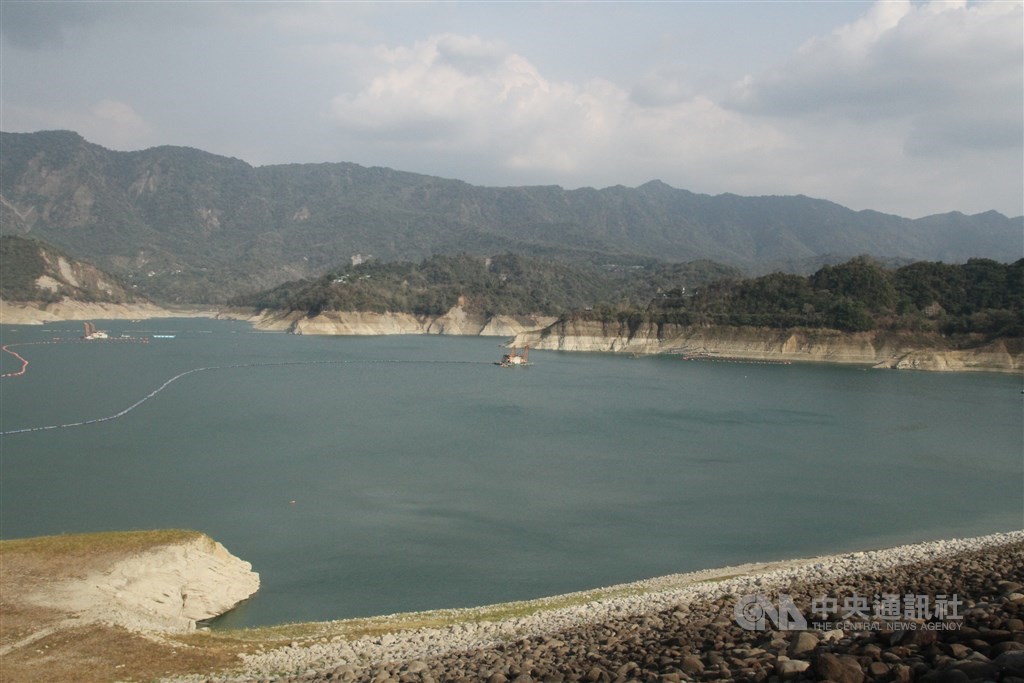 Taipei, April 20 (CNA) Capacity at Zengwen Reservoir, Taiwan's largest reservoir, fell to 10.71 percent on Tuesday, the lowest level recorded during the current drought gripping the country.
According to Southern Region Water Resources Office deputy head Tsou Han-kuei (鄒漢貴), there was some rain in the reservoir's catchment area on Sunday and Monday, but water levels only increased 10 millimeters, despite artificial cloud-seeding operations.
Later Monday, capacity fell to around 11 percent after water was released from the Zengwen Reservoir to the Wu Shan Tou Reservoir, Tsou said.
The two reservoirs are connected, Tsou explained, and normally, Zengwen Reservoir releases water to Wu Shan Tou to produce electricity and the water is then distributed to the greater Tainan area and the Jianan plains.

Due to the current drought and the suspension of irrigation on the plains, water releases have not been taking place as often as usual and Monday's release was the first for a month, Tsou said.
Tsou said they decided to release some water to Wu Shan Tou as water levels there have also been low. Capacity at the reservoir had fallen from 51 percent on April 1 to 34 percent on Monday, according to the Water Resources Agency (WRA).
The latest WRA data shows that of the major reservoirs serving the greater Tainan area, Zengwen Reservoir is at 10.71 percent capacity, Wu Shan Tou is at 36.42 percent and Nanhua is at 25.11 percent.
It has been relatively dry last year and no typhoons hit the island in 2020 for the first time since 1964. The shortage has resulted in water supply restrictions in some areas of central Taiwan.