CORONAVIRUS
/
Reservations for self-paid COVID-19 vaccinations to start April 19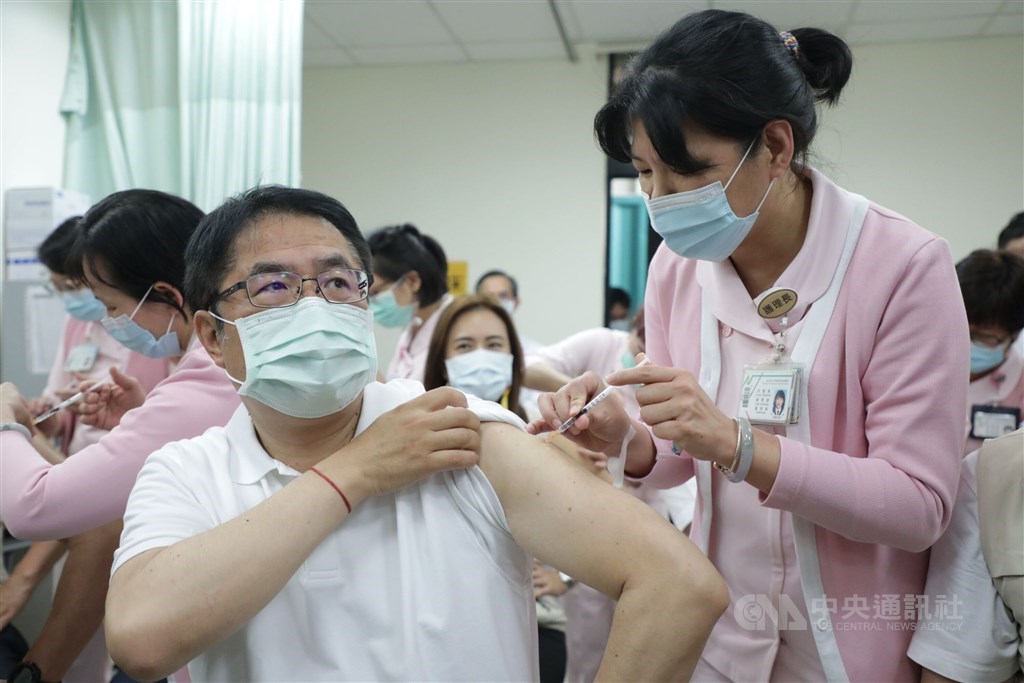 Taipei, April 16 (CNA) Reservations for self-paid COVID-19 vaccinations will be made available from April 19, enabling those who plan to travel abroad to receive their first shot beginning April 21, according to the Central Epidemic Command Center (CECC) Friday.
The CECC on Wednesday announced the expansion of vaccine eligibility to Taiwanese nationals, residents, and everyone else in Taiwan who intends to travel overseas for business, study, family, or medical purposes, with spokesperson Chuang Jen-hsiang (莊人祥) noting Friday that vaccine jabs can be booked from 10 a.m. on April 19.
A total of 31 hospitals across the country will provide the service and have been asked to make vaccination information, including the cost, available on their official websites by Sunday afternoon, said Chuang.
An initial 10,000 doses of the AstraZeneca vaccine will be allotted to this group, he added.
To date, Taiwan has only acquired the AstraZeneca vaccine. The first shipment of the vaccine manufactured by the American pharmaceutical company Moderna, Inc. is expected to arrive in May, said the CECC.
The cost per self-paid shot will be capped at NT$600 (US$21), although those on the CECC's priority list for vaccinations are only required to pay a registration fee ranging from NT$50 to a little over NT$200 per shot, according to the spokesman.
Currently, the priority list includes medical personnel, epidemic prevention workers at the local and central government levels, and those deemed by authorities to have a higher risk of COVID-19 exposure due to their jobs.
Individuals who receive a self-paid vaccinations will not need to provide proof of their purpose of travel other than to sign a document stating why they are traveling, according to Health and Welfare Minister Chen Shih-chung (陳時中), who heads the CECC.
As of 10 a.m. Thursday, only 30,039 people had received their first jab since the COVID-19 vaccine rollout began in Taiwan on March 22.
Taiwan has so far received two shipments of AstraZeneca COVID-19 vaccines totaling 316,200 doses, 117,000 of which will expire on June 15, and 199,200 on May 31.
At the current rate of vaccination, it is unlikely that the doses Taiwan has obtained will be fully administered before they expire, Chen had admitted.
View All