CORONAVIRUS
/
Self-paid COVID-19 vaccinations can be reserved from April 21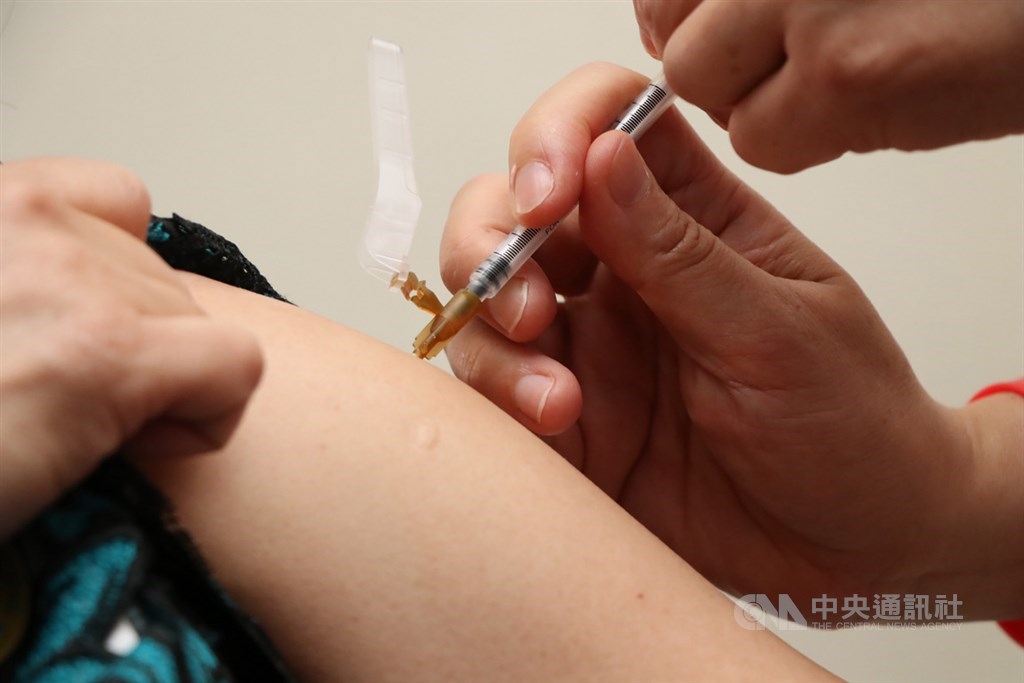 Taipei, April 14 (CNA) People in Taiwan who are not on a priority list but intend to travel abroad can make a reservation to get a COVID-19 vaccine shot starting on April 21, the Central Epidemic Command Center (CECC) said Wednesday.
Taiwanese nationals, residents, and all others in Taiwan who intend to travel for business, study, family, or medical purposes can book a slot to get the vaccine, said Health and Welfare Minister Chen Shih-chung (陳時中), who heads the CECC, at a press briefing.
An initial 10,000 shots will be allotted to this group, Chen said, noting that those traveling for leisure are not eligible.
People who get the vaccine using this method will have to pay for it themselves. The cost will be stated on the websites of the 31 hospitals that offer the service, though the cost per shot will be capped at NT$600 (US$20), Chen said.
In contrast, people who are included on the CECC's priority list for vaccinations -- including medical personnel, epidemic prevention workers at the local and central government levels, and those with a higher risk of COVID-19 exposure due to their jobs -- only need to pay NT$80-NT$150 per shot.
People who get the self-paid vaccinations will not need to provide any proof of their purpose of travel other than to sign a document stating why they are traveling, according to Chen.
When asked whether those who get a COVID-19 vaccine shot by lying about their intentions will be fined, Chen said he thought the chances of people not telling the truth to get a vaccine was "close to zero."
Also on Wednesday, Chen said that those traveling abroad for diplomatic or other official purposes, as well as athletes representing Taiwan in international competitions, will be eligible to receive a COVID-19 shot starting Thursday.
Foreign diplomatic personnel and their families in Taiwan will also be eligible under the principle of reciprocity (i.e., if Taiwanese diplomats in those countries are also eligible to receive vaccinations), Chen said.
An estimated 5,000 people in Taiwan are included in these groups, he said.
The new initiatives comes as the government has had trouble convincing people on the CECC priority list to get the vaccines it has already procured, in part because of resistance to the AstraZeneca vaccine.
To date, Taiwan has procured 117,000 vaccine doses directly from AstraZeneca, which expire on June 15, and 199,200 AstraZeneca doses supplied through COVAX, which expire on May 31.
As of 10 a.m. Wednesday, only 27,113 people had received their first shot of the COVID-19 vaccine since the rollout began on March 22.
At the current rate of vaccinations, it is unlikely that the two shipments of COVID-19 vaccines that Taiwan has received so far will be fully used before they expire.
View All